More than two years after the sign­ing of the Eman­cip­a­tion Proclam­a­tion, enslaved Black Amer­ic­ans on the island of Galve­ston, Texas, finally received word of their free­dom. Arriv­ing in the city on June 19, 1865, Union Major General Gordon Granger read aloud General Order No. 3, announ­cing that "all slaves are free" and an "abso­lute equal­ity of personal rights and rights of prop­erty between former masters and slaves."
This is considered to be the moment when news of the end of chat­tel slavery finally reached the farthest corner of the Confed­er­acy. And though the insti­tu­tion would persist in parts of the United States until the rati­fic­a­tion of the Thir­teenth Amend­ment, Black Amer­ic­ans have long celeb­rated Juneteenth as the arrival of eman­cip­a­tion. As a result of the passage of the Juneteenth National Inde­pend­ence Day Act last year, the celeb­ra­tion is today a federal holi­day observed by Amer­ic­ans of all races, ethni­cit­ies, and nations of origin.
Amidst the celeb­ra­tion, however, we should not lose sight of the mark that slavery has left on our coun­try, the remnants of which continue to plague our soci­ety's systems of demo­cracy and justice. The import­ance of Juneteenth comes into clearer focus when the stor­ies that consti­tute the jour­ney of Black Amer­ica are spot­lighted and mean­ing­fully considered. Eman­cip­a­tion is perhaps the most trans­form­a­tional event in U.S. history, but the act of enga­ging the exper­i­ences of people before and since eman­cip­a­tion is the only way to gain a fuller appre­ci­ation of our nation's progress — it is the only way to advance the idea of the "abso­lute equal­ity of personal rights" for all. To this end, the follow­ing read­ing list can help us collect­ively take the next step toward a more perfect union.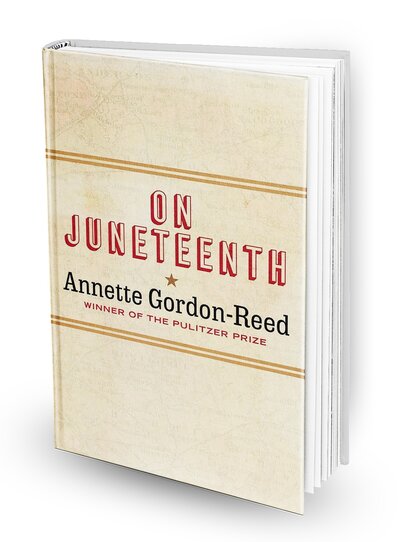 On Juneteenth
by Annette Gordon-Reed
A short treat­ise by Pulitzer Prize–win­ning histor­ian and native Texan Annette Gordon-Reed, On Juneteenth is an impli­cit inter­rog­a­tion of the holi­day through a deep explor­a­tion of a Black Texan's lived exper­i­ence. It connects the stor­ies of the author's enslaved ancest­ors to her upbring­ing celeb­rat­ing Juneteenth at a time when Jim Crow still ran rough­shod over her community. The import­ance of place — of having a connec­tion to a distinct culture and way of life — looms through­out, noting how cent­ral it is to our layered iden­tit­ies: personal, social, local, and national. And in Gordon-Reed's deft storytelling, the reader cannot help but notice the distance between the big ideas on which the nation was foun­ded and how poorly they often have been put into prac­tice, espe­cially when it comes to the ques­tion of racial equal­ity.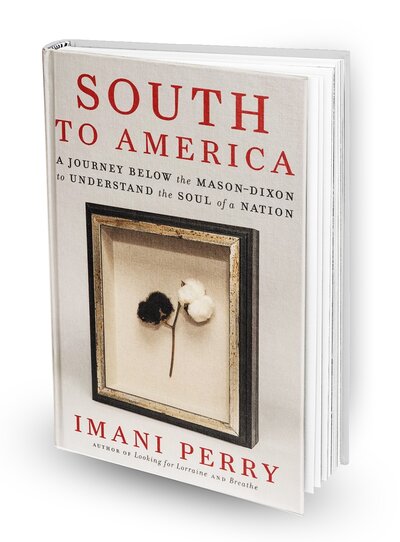 South to Amer­ica: A Jour­ney Below the Mason-Dixon to Under­stand the Soul of a Nation
by Imani Perry
A child of the South who spent the bulk of her upbring­ing in the North­east, Imani Perry takes read­ers on an emotional trip through the states where the coun­try's soul often teetered on the precip­ice. In each stop — from Mary­land south and west to Louisi­ana and places beyond — Perry notes a histor­ical tragedy that char­ac­ter­izes the path away from slavery and Jim Crow as a harsh, tortured jour­ney that was only possible because of the indom­it­able spir­its of the people who traversed it. Whether the racist 1898 coup in Wilm­ing­ton, North Caro­lina, that over­threw a duly elec­ted multiracial coali­tion or abol­i­tion­ists' failed raid on Harper's Ferry in West Virginia, it is pain­fully clear how cent­ral race is to the struggle over the nation's soul and how the South has long played a star­ring role. In this way, Perry reminds the reader of a truth about Amer­ican demo­cracy: as the South goes, so goes the nation.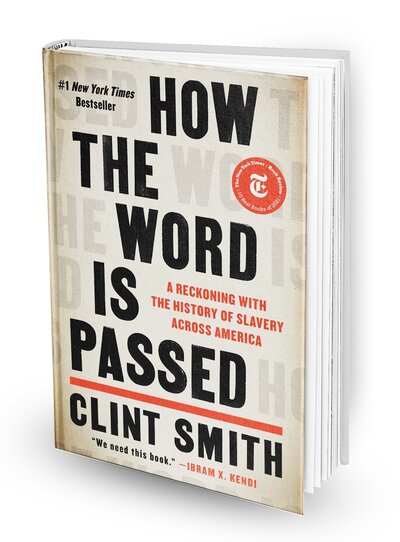 How the Word Is Passed
by Clint Smith
In much the same way Imani Perry's book traversed the South, Clint Smith escorts read­ers to histor­ical sites across the coun­try to explore the ways slavery is remembered and discussed. It is both an ode to the power of storytelling and a critique of the flawed processes of story selec­tion when the nation's short­com­ings are on display. The expec­ted exper­i­ences in some of the South­ern sites — such as Angola State Prison in Louisi­ana and Bland­ford Cemetery in Peters­burg, Virginia — still manage to shock with the horror they capture and the sanit­ized way the sites are discussed by staff and tour guides. But for a coun­try that cari­ca­tures racism as a prob­lem of the Amer­ican South, the visits to Manhat­tan and Gorée Island, Senegal, show how far-reach­ing the storytelling and myth­mak­ing go. Ulti­mately, Smith offers insight into the national soli­lo­quy on slavery at a time when our collect­ive memory is at the center of debate.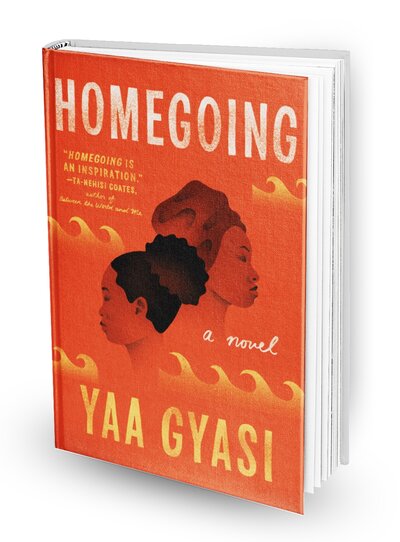 Homego­ing
by Yaa Gyasi
The only fiction work on this list, Yaa Gyasi's Homego­ing traces the lineage of two African sisters — one whose line is stolen in the Atlantic slave trade and the other whose grows in Ghana. There is a spir­itual memory that connects the descend­ants, but the lines have drastic­ally differ­ent fates given the soci­et­ies in which they live. It is a reminder that Black Amer­ic­ans did not arise out of nowhere and that their origin story is not contained to the lash of slavery. Rather, there is a transat­lantic connec­tion to rich tradi­tions — in both direc­tions, from Africa to Amer­ica and vice versa — that have given birth to distinct peoples. And that connec­tion, over time and distance and remem­ber­ing, is an inim­it­able aspect of our stor­ies.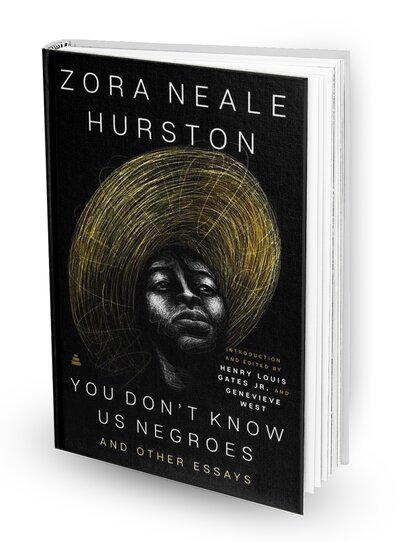 You Don't Know Us Negroes and Other Essays
by Zora Neale Hurston
This volume was published six decades after the death of Zora Neale Hurston, an early-twen­ti­eth-century author who came to prom­in­ence during the Harlem Renais­sance. It is a collec­tion of her opin­ions on a range of topics, from slavery and demo­cracy to love and reli­gion. Read­ers quickly learn that Hurston's views are not a synthesis of the cari­ca­tured posi­tions of a Black Amer­ica too often perceived as uniform in its polit­ics and policy pref­er­ences. Hurston complic­ates stereo­types of Black Amer­ic­ans, offer­ing a staunch indi­vidu­al­ism that is just as authen­tic­ally Black as the collect­iv­ism often attrib­uted to the group and its move­ments but habitu­ally over­looked by others. These essays are a reminder that in consid­er­ing the jour­ney of Black people in Amer­ica, we should not fall victim to the idea that there is a single story that captures it in full.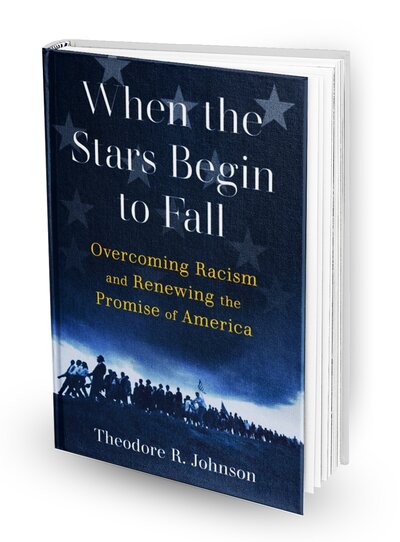 Bonus Read: When the Stars Begin to Fall: Over­com­ing Racism & Renew­ing the Prom­ise of Amer­ica
by Theodore R. John­son
While Juneteenth is a celeb­ra­tion of the end of slavery and a moment to better under­stand our nation's history, it is also a call to action: to right the histor­ical wrongs that impact our contem­por­ary lives. Struc­tural racism often feels like an intract­able prob­lem — one that infects every aspect of our soci­ety and is, there­fore, impossibly diffi­cult to address with policy reforms alone. Stars pulls together insights from history, polit­ical science, soci­ology, and philo­sophy to show that the only way to mitig­ate the harms of struc­tural racism is through the estab­lish­ment of a multiracial national solid­ar­ity. And it suggests that the Black Amer­ican exper­i­ence holds key lessons for how to do so. Further, in the tradi­tion of Black liter­at­ure dating back centur­ies, storytelling of Theodore R. John­son's family ances­try is used to put flesh and bones on the book's core ideas. Ulti­mately, Stars lever­ages research and ances­tral narrat­ives to chart a path forward such that the sacri­fices of the gener­a­tions before us for a nation that lives up to its prom­ise are not lost.