The Brennan Center for Justice works to build an America that is democratic, just, and free.
Join the fight for democracy
We can change the system when we work together. Let's make sure all our voices count.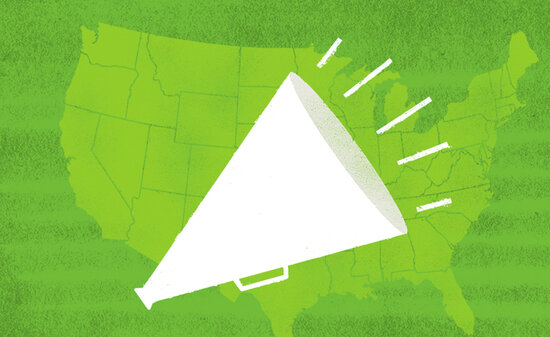 Automatic Voter Registration in 16 States!
One in four eligible voters isn't registered. A decade ago, the Bren­nan Center proposed auto­matic voter regis­tra­tion (AVR), which effort­lessly registers you to vote while you're at the Depart­ment of Motor Vehicles or another govern­ment agency. Since then, 16 states and the District of Columbia have approved some form of AVR.
Stay up to date
Informed citizens are our democracy's best defense