U.S. voting systems are vulnerable, both to cyberattacks and to malfunction caused by aging technology. The Brennan Center's solution: a comprehensive plan to upgrade technology and protect election integrity.
In 2016, our election was attacked. Russians penetrated lists, hacked emails, and targeted election officials with email scams. Meanwhile, most states continue to use electronic voting systems that are at least a decade old and prone to malfunction. To ensure every vote is counted, we must replace paperless machines with ones that have a paper backup, fund states to enhance election security, and beef up requirements for system vendors.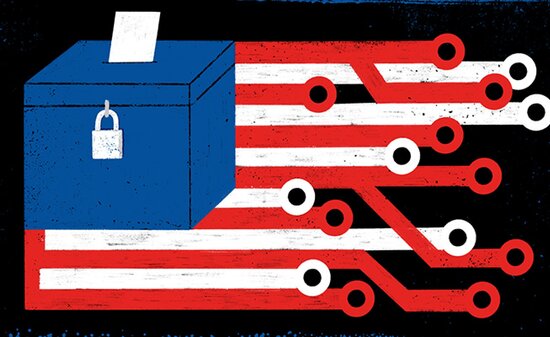 We know how to secure our elections.
Russia is trying to hack our elections. The Brennan Center knows how to stop them. Since 2016, the Brennan Center has worked to help Congress and state election officials to understand the scope of the problem and how to spend their money wisely. Congress is currently considering the Secure Elections Act, based on our proposals.
Stay up to date
Informed citizens are our democracy's best defense