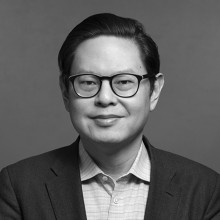 Michael Li serves as senior counsel for the Brennan Center's Democracy Program, where his work focuses on redistricting, voting rights, and elections. Prior to joining the Brennan Center, Li practiced law at Baker Botts L.L.P. in Dallas for ten years. He was the author of a widely cited blog on redistricting and election law issues that the New York Times called "indispensable." He is a regular writer and commentator on election law issues, appearing on PBS Newshour, MSNBC, and NPR, and in print in the New York Times, Los Angeles Times, USA Today, Roll Call, Vox, National Journal, Texas Tribune, Dallas Morning News, and San Antonio Express-News, among others.
In addition to his election law work, Li previously served as executive director of Be One Texas, a donor alliance that oversaw strategic and targeted investments in nonprofit organizations working to increase voter participation and engagement in historically disadvantaged African American and Hispanic communities in Texas.
Li received his JD with honors from Tulane Law School and an undergraduate degree in history from the University of Texas at Austin.
Informed citizens are democracy's best defense