Advance Constitutional Change
The Constitution was designed to change with the times, while preserving the promise of justice, equality, and liberty for all. The Brennan Center is dedicated to making sure it does just that.
The Brennan Center fights for change right now. But we also work over the longer term to shape a Constitution that's in sync with an evolving America — a document that was designed to keep up with changes seen and unforeseen, and that provides the authority to protect and expand democracy to meet the needs of all. Our groundbreaking legal research is helping to reshape advocacy strategies on issues from free speech to equal rights for women to gun safety.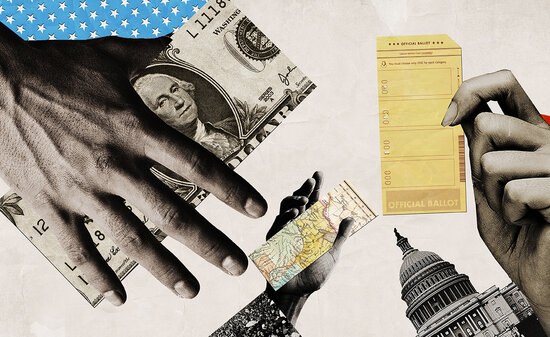 Making democracy work, for everyone.
Voter suppression. Gerrymandering. Big money in politics. Democracy is under attack. This year, the House of Representatives approved the For the People Act, which includes innovative solutions the Brennan Center developed on voting, ethics, campaign finance, and fair election maps.
Informed citizens are democracy's best defense