This essay was first published by Ms. magazine.
For a girl raised on a West Virginia farm, the youngest of seven children, it may seem surprising that elections have always fascinated me.
I vividly recall accompanying my parents to the polls in a small nearby town. They would greet and chat with the poll workers and receive their ballot. I would go in the booth and carefully follow each race as my dad marked them off. When I asked why he didn't vote for someone who was running unopposed, he'd reply, "We don't want him to think everyone is for him, that way he'll work harder."
When my older sister said she was running for student body president of her high school, and would be the first girl elected if she won, my excitement only grew. She won—and her victory set me on my own path, too. Though I lost every race for class president in my freshman, sophomore and junior year, finally won for student body president my senior year. I was hooked.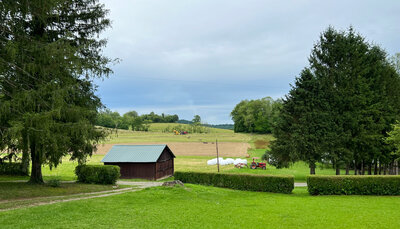 I carried that determined mindset when I auditioned to be the Mountaineer Mascot at West Virginia University. It didn't enter my mind that gender might play a role. Yet I was greeted with chants of, "Back to the kitchen, go back to the kitchen and go make babies."
Despite the reaction, I was chosen to represent my university and state as the first female mascot in the university's history—a role that came with great responsibility and public outcry.
After college graduation, I continued in the public eye as a local television reporter and anchor—a job that sent me around the state telling stories of West Virginia and her people. It ultimately allowed me to cover the West Virginia legislature—an eye-opening opportunity to see up close how the legislative process works.
I knew then I had the capability of serving the people of West Virginia in elective office. Government shouldn't be a hands-off, secret system where only a few are allowed to participate. I saw the need for different voices and ideas.
So, I gave up my news anchor job and ran for secretary of state in 2004 where no incumbent was running. The 2000 presidential election, that was decided by the U.S. Supreme Court, showed us all the importance of election integrity—and the need for a strong leader committed to ensuring that voters were empowered.
I lost that statewide race by 1,108 votes. If you ever wonder if your vote matters, this is proof! One more vote in each precinct and I would have won. Never deterred, four years later I ran again and won.
Serving as secretary of state was a perfect combination for me: a chance to promote the state, become an inclusive leader, innovate, take chances and push beyond expectations of the state's smallest constitutional office.
Because it was a constitutional office, I had more independence and control. So, I invested in the employees by offering them training, sending them to out-of-state conferences, and providing raises where possible. This prepared them for unprecedented asks I had of them and, in turn, make our office a leader in elections across the country. We were the third state in the country to pass bipartisan automatic voter registration legislation. We implemented online voter registration, conducted a pilot project for military internet voting, and established ballot tracking measures. We improved our website for greater transparency and information and saved the office money all at the same.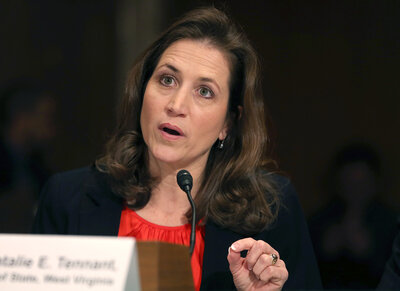 I realized I do lead differently than my male counterparts. I focused on inclusion and empowerment of my team. I was content with not having all the answers and allowing others to lead projects. A true leader is one whose vision (and employees) can continue when you are not in the office.
It is not always easy being a woman leader, especially if you don't have others around you. I was fortunate to have a strong core of women whom I could trust and depend upon.
After being defeated in my third term, I joined the Brennan Center for Justice as manager for state advocacy. I am fortunate to now share my experience as a practitioner with advocates and academics who every day put their heart and soul into upholding our democracy. In addition, I am a resident fellow at the Harvard Kennedy School's Institute of Politics where I mentor undergraduates and conduct study groups on election administration. More than academic study, it's an opportunity to work with young women and men and model how they can participate and make a difference.
We need heroes—and we need to be heroes, as uncomfortable and unwelcoming as it may often be. This installment of Women & Democracy uplifts many of these stories. I am proud to be in the company of these women leaders.