Redistricting Reform Resource Center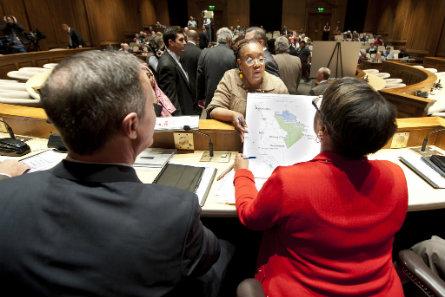 Redistricting, which takes place every ten years, is a critical component of our electoral system, and an important process for fair political representation. The way lines are drawn affects how and which politicians represent constituents' interests. With the next redistricting cycle only two years away, lawmakers and stakeholders around the country are working on reforms that could change how redistricting is done in 2021.  
Our Redistricting Reform Resource Center gives an overview of the redistricting process, breaks down the benefits of redistricting reform, and keeps track of proposed legislation and citizen-driven ballot initiatives.
How Redistricting Works Around the Country
How to Improve the Redistricting Process
Current Efforts to Reform Redistricting
Recent Research