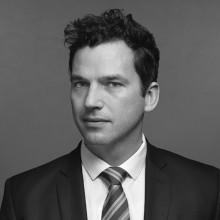 Yurij Rudensky
Yurij Rudensky is a Senior Counsel in the Brennan Center's Democracy Program.
He focuses primarily on advancing fair and equitable representation through litigation, policy reform, and research. He regularly advises elected officials, civil rights groups, and state-based advocates on legal and advocacy strategy and policy related to redistricting, vote dilution, equal representation, and related issues. In recent years, he's worked closely with state-based coalitions on advocacy efforts in Ohio, Missouri, Texas, Georgia, Pennsylvania, New Hampshire, and Washington, among others.
Rudensky has authored multiple law review articles, empirical studies, and other publications on emerging issues related to his areas of expertise and regularly provides comments to media. He was also an adjunct professor at NYU School of Law, where he taught the Brennan Center Public Policy Advocacy Clinic.
Prior to joining the Brennan Center, Rudensky was an attorney with Columbia Legal Services in Seattle, where his practice focused on civil rights and economic justice impact litigation and policy advocacy. He also served as a law clerk for Judge Salvador Mendoza Jr. in the United States District Court for the Eastern District of Washington, now a judge on the Ninth Circuit Court of Appeals, and Judge Steven Gonzalez on the Washington State Supreme Court.
Rudensky earned his JD from the University of Washington School of Law, where he was a William H. Gates Public Interest Law Scholarship recipient. He also holds a bachelor's degree in Slavic literature from Yale University.
Informed citizens are democracy's best defense