The Brennan Center has pioneered a clear, simple proposal — consistent with all Supreme Court rulings — to counter special interest spending: small donor public financing. Under our plan, small donations are matched and multiplied to help re-direct candidates' attention from moneyed interests to ordinary citizens. A $50 donation in a five-to-one matching system, for example, is worth $300 to the candidate.
Harnessing new breakthroughs in small donor fundraising, this innovative reform — used successfully in New York City and elsewhere — would magnify the role of average voters in elections. The policy offers a way for ordinary Americans to break through the barriers to entry into politics imposed by big money. Public financing increases the diversity of political donors and brings us closer to a democracy where everyone participates.
---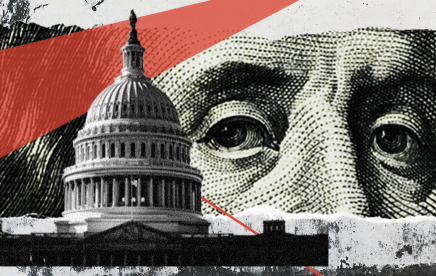 The Brennan Center's Money in Politics Toolkit
The toolkit provides a resource for state and local lawmakers and advocates to develop reforms in six key areas: public financing, disclosure, coordination, internet advertising, foreign spending, and officeholder-controlled nonprofits.
Recent Research
Recent Commentary
Recent Litigation