Rethinking Judicial Selection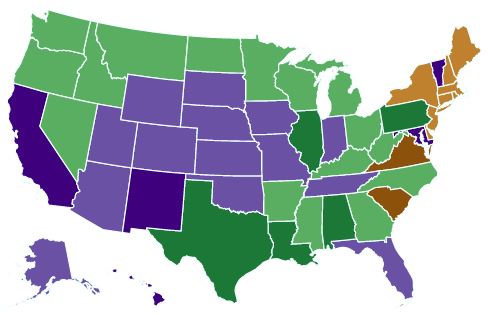 Approximately 95 percent of all cases in the United States are filed in state courts. State court judges decide cases that touch on virtually every aspect of Americans' lives, from school funding to the rights of the accused. Because state courts have a profound impact on the country's legal and policy landscape, choosing state court judges is a consequential decision. And, in recent decades, judicial selection has become increasingly politicized, polarized, and dominated by special interests — particularly but not exclusively in the 39 states that use elections to choose at least some of their judges.
In the face of these threats to state courts' legitimacy and to the promise of equal justice for all, it is time to rethink how we choose state court judges. This page provides resources, including research and data on judicial selection methods, to make it easier to investigate existing selection systems, explore alternative models, and ultimately develop policy solutions that respond to the problems facing state courts today.
For more information about Rethinking Judicial Selection, including the problems facing state courts today, see our white paper. Explore this page for more information on judicial selection, including our interactive map detailing states' methods of judicial selection, and check in regularly for new resources.
This investigation into Hawaii's unique judicial selection system-in which judges are retained via an independent commission-finds that Hawaii's commission-based retention system successfully insulates judges from reselection pressures, but lacks transparency and affords only limited opportunities for public input, hindering opportunities to assess the commission's work.
(Photo:ThinkStock)