In recent years, the Brennan Center has interviewed dozens of elected officials about fundraising, and we repeatedly hear one thing, which has been confirmed by academic studies: the campaign finance arms race forces them to spend too much time raising big contributions. This in turn reduces the time they can spend directly pursuing the goals that made them run in the first place, like serving the public, accomplishing policy reform, or pursuing personal ambition.
For many elected officials, fundraising for their next campaign requires hours of phone calls to lists of wealthy individuals or fraught strategic decisions about whether voting a particular way will anger one moneyed special interest or another. The typical elected official dislikes fundraising duties and would rather spend time hearing from constituents and serving their needs.
The same fundraising pressures limit who can run for office in the first place, acting as a filter that inhibits diversity in elected bodies. When someone explores a possible run, the first question they are often asked is how they will be able to raise enough money for a viable campaign. The ability to fundraise, which is facilitated by access to wealth, has become a litmus test that can dissuade many aspiring candidates. Collecting large donations is easier for lawyers than organizers, despite the broad community connections of the latter. White, male candidates disproportionately have a head start in the big money race, while barriers posed by fundraising have contributed to the underrepresentation of women, people of color, and particularly women of color in candidate pools.
Meanwhile, the voters who see big donors spending millions on elections may conclude that big money gets results in politics and there's no point in participating. Even with greater engagement from small donors in recent cycles, big donors are still responsible for the lion's share of campaign money. In 2020, small donors gave a record-breaking $4 billion to federal races. This sum, donated by at least 20 million people, only amounts to 23 percent of federal election funding. They were outspent by a much smaller number of megadonors — "mega" indicating contributions over $10,000 — who collectively gave $5 billion.
Wealth is a significant barrier to participation for candidates and donors alike. A system like this, dominated by big money, results in an unrepresentative government that privileges the interests of a wealthy few.
To begin to address these deep-rooted problems, lawmakers across the country are turning to the most powerful campaign finance reform available since the Supreme Court tipped the scales toward megadonors in Citizens United. Public campaign financing offers candidates the choice to drop out of the big money chase and run competitive campaigns focused on contact with constituents rather than call lists of big donors and special interests.
Over the last 10 years, more than a dozen jurisdictions have either adopted new public financing systems or strengthened existing ones, adding to a list of programs that have been operating for decades. These systems are available in state or local elections across the country, from small towns to states and large cities. In 2020, New York became the first state to enact a statewide public financing program since Citizens United. And most prominently, the House of Representatives has passed a congressional public financing program twice as part of the For the People Act.
Public financing of elections can take on various forms. Small-donor matching systems offer candidates public funds that multiply the value of small contributions. For example, under the program in Montgomery County, Maryland, which matches the smallest donations for county council and executive races at a 4:1 rate, a contribution of $10 becomes worth $50 to the candidate. Another type of program, often called clean elections, offers candidates block grants of public money once they qualify and prohibits them from raising additional private funds. Finally, voucher systems provide constituents with vouchers worth a specified dollar amount to give to the candidates of their choice, who then receive public funds in that amount.
Thousands of candidates — incumbents and newcomers; Democrats, Republicans, and independents — have used these systems to run for office, empowering untold numbers of small donors. With a combined five decades of implementation, just two of the largest jurisdictions, Arizona and New York City, have publicly financed almost 2,000 candidacies. Many officials — both legislative and executive — whose elections were publicly financed represent one million constituents or more. The stories of these publicly financed candidates paint a picture of a reform that makes for a healthier democracy.
In 2016, the Brennan Center published Breaking Down Barriers: The Faces of Small Donor Public Financing, featuring firsthand testimony from a bipartisan set of elected officials from across the country. Now, for this report, we interviewed a new set of elected officials, from both parties, with experience running on public financing, many from newly implemented programs such as those in Seattle, Washington; Montgomery County, Maryland; and Washington, DC.
As the number of public financing systems has grown, so have the ranks of candidates and elected officials who can attest to their impact. This report features reflections from individual candidates, but they speak to common benefits of the reform.
---
Transforming Fundraising Into Constituent Contact
In contrast to traditionally funded candidates who typically raise big checks from a small group of wealthy donors, those who use public financing can spend more time in the community as they raise the money they need to run their campaigns. Small-donor multiple matching programs, in particular, reward candidates for time spent with constituents who can't afford to give big donations. Participants report focusing on door knocking, house parties, barbeques, and — during the pandemic — virtual events for small groups online. They emphasize hearing from a broader base of constituents while on the campaign trail. And those who represent geographically large areas are able to cover much more ground. Publicly financed candidates reach out to communities that would get little to no attention from a traditional fundraiser, like students, public housing residents, and lower income constituents.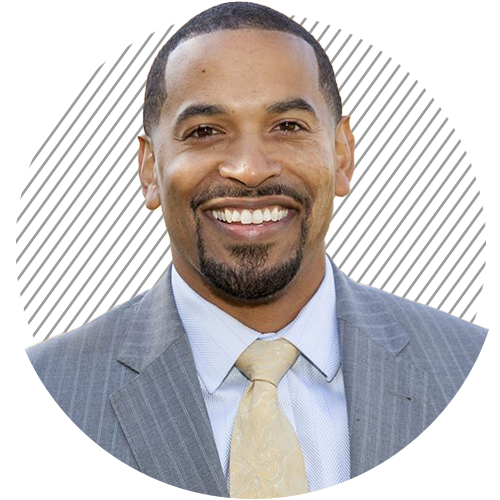 Will Jawando
At-Large Councilmember, Montgomery County, Maryland

First elected: 2018
Represents: 1.1 million people
Before running for office: government and community activist
"It's a virtuous cycle, where the voter is empowered and the candidate is empowered and incentivized to talk to everyday people. The match incentivized the small house party, the small conversation with a resident who is from your jurisdiction, who can actually vote for you. From the voter's perspective, they then became more powerful and more influential in getting the ear of the people who are running to represent them, which is what you want. You want us to be listening to the largest amount of people as possible — and obviously through our own lens of our values and what we think should happen, we make our own final decisions on how we vote or how we move forward — but you want to have a wide level of input and you want that to be a diverse array of folks. I know that we had over a hundred house parties. I know several of my colleagues did the same."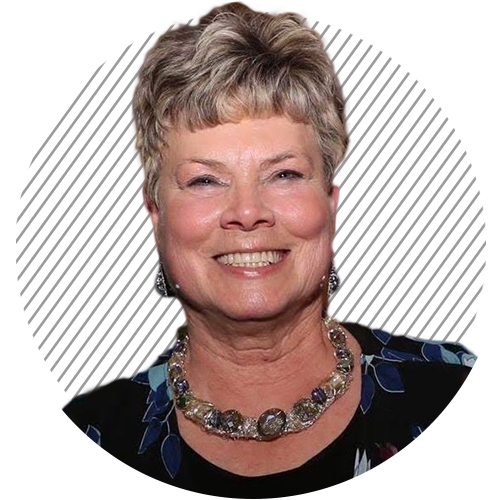 Joyce Maker
Former State Senator and Representative, Maine

First elected to state house: 2010
Represented: over 37,000 people
Before running for office: college administrator and local elected official
"Collecting $5 donations is better than asking businesses and organizations for money. It's a one-on-one way to do it. It's a better way of running for office. It's hard for me to ask for $5, let alone a thousand dollars. But I do think it's important if you're going to run.
And people participate more with public financing. I explained to donors how important it was that I could listen to all people, because you can collect from all parties. And once you're elected, you represent all parties. And I felt very good about that. Sometimes the party will say, 'You have to do this,' but I would say, 'No, I have to listen to everybody once I'm elected.'"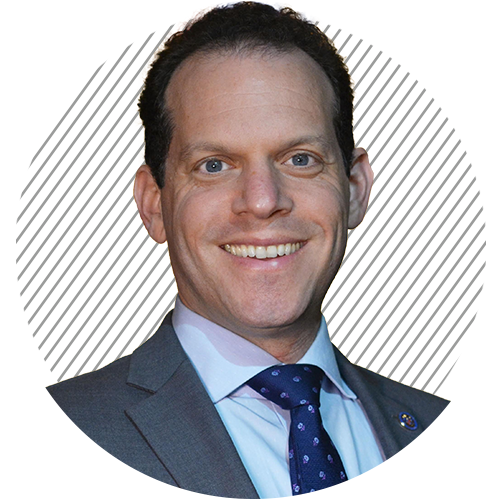 Evan Glass
At-Large Councilmember, Montgomery County, Maryland

Represents: 1.1 million people
First openly LGBTQ+ member of Montgomery County Council
Before running for office: journalist and nonprofit executive
"The public financing system encourages small intimate gatherings, and it is so refreshing to have one-on-one time with a voter rather than trying to raise money in a back room or a boardroom. It's a better way to campaign and it's a better way to govern. And it's the clean way as well. I've done both and was able to fundraise under both — and I much prefer public financing. In order to successfully participate in public financing, you need solid roots in the community because that's the only way you're going to tap into the large network that you need to be successful."
---
Promoting Diversity in Candidate Pools and Elected Bodies
Many people with good ideas and broad support in their communities decide not to run because they see fundraising as an insurmountable obstacle. The average winning campaign for a U.S. House seat in 2018 cost $2 million. Even at the state and local level, the price tag for a successful campaign can be daunting. In 2020, the average winning campaign for the Ohio State Senate, for example, cost more than $650,000. Such amounts seem unattainable to those who are not independently wealthy and don't have access to personal or professional networks of affluent people. Working people responsible for rent and childcare expenses are less likely to have the option to quit their jobs to campaign full-time. People of color and women are disproportionately discouraged by the demands of raising large campaign chests.
This wealth primary keeps untold numbers of promising candidates from ever throwing their hats in the ring. That narrows voters' choices at the ballot and makes elected bodies unrepresentative of the people they serve.
But public financing changes who can run and win. It empowers people with wide support and connections in the community to turn those assets into campaign funds. It supports the candidacies of women and people of color, who tend to rely more on small donors when they run for office. To be sure, this reform does not by itself resolve the racial, gender, and socioeconomic inequities in our political system, but it represents a meaningful step toward more representative democracy. Many elected officials — working people, renters, community activists — say they never could have run without public financing.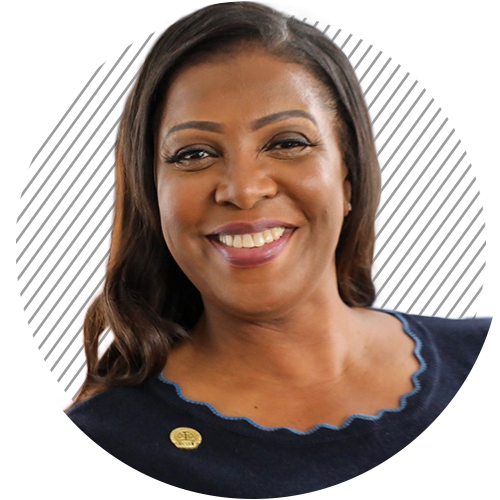 Letitia James
Attorney General, New York State

Previously elected to: New York City Council and Public Advocate
First woman of color to hold statewide office in New York
Before running for office: public defender
"I wouldn't be where I am today if not for public financing. I come from a hardworking family, but not a wealthy one. When I first ran for office, I did not know millionaires, and I did not know those with deep pockets — but I knew those who wanted to have a voice in government and have a seat at the table. The public financing system in New York City gave me the opportunity to compete and succeed, allowing me to represent individuals whose voices have been historically ignored and who wanted a representative who looked like them, who understood their values, and recognized their struggles. It's imperative that our government be reflective of the people it represents, and public financing is a critical tool to ensure that more people from diverse backgrounds have the opportunity to hold elected office and serve our communities."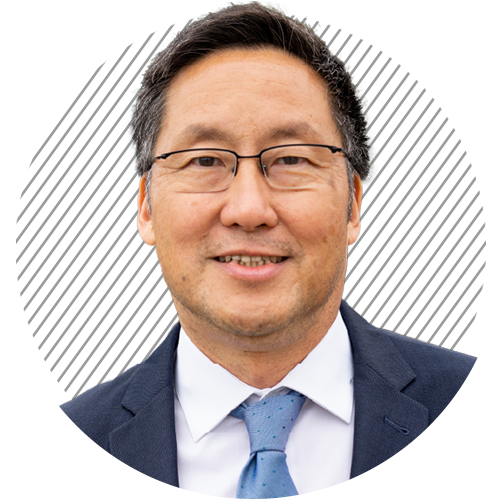 Gordon Mar
Member of Board of Supervisors, San Francisco

First elected: 2018
Represents: approximately 80,000 people
Before running for office: community and labor organizer
"I'm not someone who can call on many rich friends and ask for $500 donations, which is the maximum contribution amount here in San Francisco. But I'm someone who has worked with communities on the ground, here in our city and in the Bay Area for decades, and those community members could pitch in small donations. We raised small amounts from lots of people and ultimately, campaign donations are investments from the donors in what outcomes they want to see in their lives. Public financing means investments from lower-income people can pay off too, in that more people connected to low-income communities and grassroots organizations can run and win. It fundamentally changes access to public office for the better."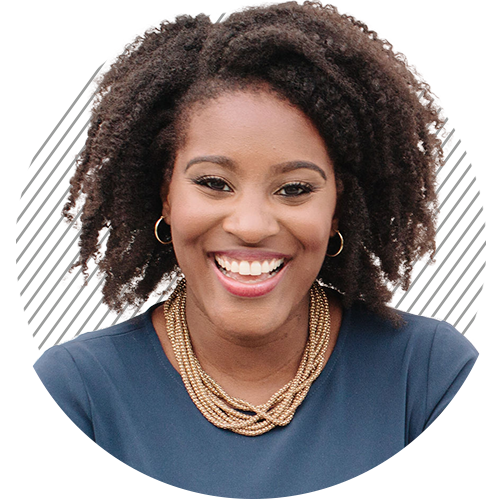 Christina Henderson
At-Large Councilmember, District of Columbia

First elected: 2020
Represents: over 700,000 people
Before running for office: government and education policy expert
"I'm a Black woman in DC. I'm not independently wealthy — my friends are in public service, or teachers, or work at nonprofits, or government. I don't know a lot of folks who are able to just very easily write $1,500 checks or $1,200 checks. . . . And public financing lowers the threshold to allow you to compete. But I also feel like it takes some things off the table so that people are actually listening to your message.
As a first-time candidate, there is a whole conversation of whether you have the established donor list to raise money to be able to compete. . . . But for much of the campaign I was able to keep pace [with candidates who didn't use public financing], and I actually think that demonstrated to folks this can work, you can compete."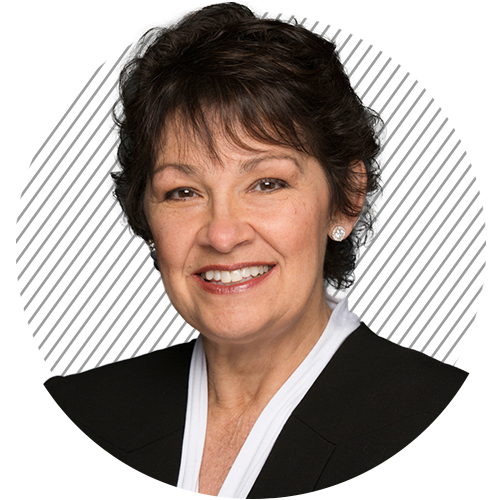 Victoria Steele
State Senator, Arizona

Formerly served in Arizona House
Represents: over 200,000 people
Before running for office: professional counselor and journalist
"As a Native American woman — I am Seneca and Mingo — public financing gave me an advantage. It's really hard for anybody to raise money to run for office, but women are generally more disadvantaged in raising money for races. A lot of us are not at the table where the big money is. And women don't know as many people that have the money. So just by virtue of that, we're starting at a deficit in fundraising. It is tougher.
Clean elections give us a chance to level the playing field so that we're not getting elected based on how much money is in our bank account and how rich our friends are. Clean elections level the playing field so that you run on your ideas, you run on your ability, you run on your personality, you run on who you are and what you have done and what you can do, and not the number on your bank account."
---
Recruiting New Donors and Energizing Grassroots
Only a small fraction of Americans ever donate to a political campaign. Many people assume the world of big money politics means they can't afford an amount that could make a difference, and some can barely afford to give anything at all.
Public financing programs tackle this problem by encouraging people to give to the candidates they believe in, even when they can't afford a large donation. Candidates recruit donors that have never given before when they can say that a small donation, or assignment of a voucher, makes for a meaningful boost to the campaign. Existing programs have increased participation from small donors in communities of color or with low incomes. Virtually all the candidates we interviewed spoke about attracting first-time donors, often from historically underrepresented communities like young people, working people, immigrants, and refugees.
The grassroots fundraising that public financing enables also serves as an organizing tool. Candidates told us that small donors go on to conduct their own fundraisers for the campaign, which more people are willing to do when the ask is for a small donation. And once people give, they are more likely to participate in other ways, from volunteering for the campaign to turning out to vote on Election Day.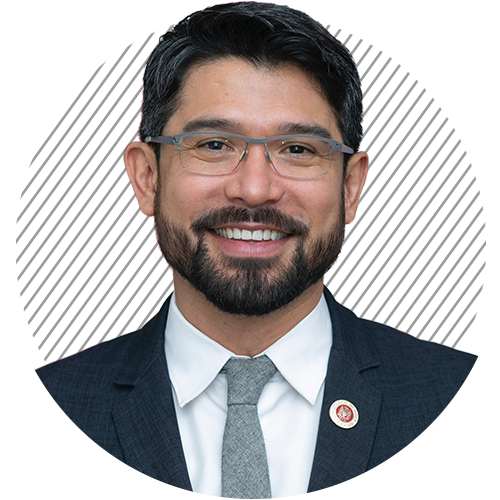 Carlos Menchaca
Councilmember, New York City

Represents: over 150,000 people
First Mexican-American elected official in New York State
Before running for office: government and community organizer
"For one of my first fundraisers in 2013, I walked into a Mexican restaurant and went to the back room and there were all these families there. A group of Mexican moms were also there and excited to meet me. It was all done in Spanish and the maximum amount they had was $20. I connect to that because these were families that have never given to any candidate and here I was, engaging them. I'm still so overwhelmed by that experience. In another world where there was no campaign finance like this, they would have never been asked to give. Their money wasn't a lot, but it didn't have to be a lot, and it's just a game changer.
They became part of the campaign and were invested for it all. Those same families, they were now in it for life. When the campaign was over, when we went into participatory budgeting, it was the same families that said, 'We're going to do canvassing, we're going to go door knocking, we're going to get votes for participatory budgeting in the spring.' They were now part of the system and they were empowered."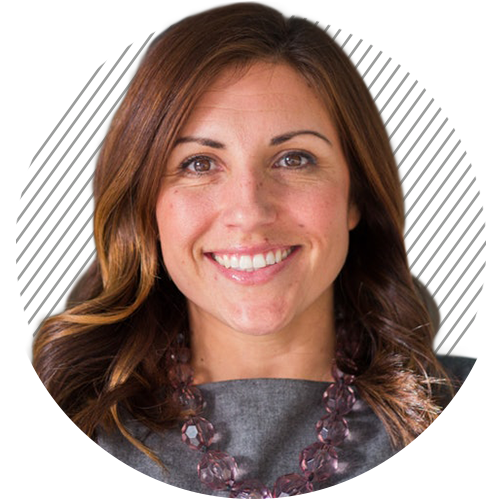 Teresa Mosqueda
At-Large Councilmember, Seattle

First elected: 2017
Represents: over 750,000 people
Before running for office: labor union political director
"Not only did we hear people say, 'Hey, this is the first time I've ever donated,' but the map shows it so explicitly. . . . If you look at the contributions for the at-large city council seats like mine, you saw people donating in the South End, historically Black and Brown areas of the city, in the North End, a historically lower income area of our city. You saw people who were donating across the city in areas that had been previously redlined and have the existing consequences of redlining. So, you see higher numbers of renters and people of color who are contributing in ways that they hadn't before."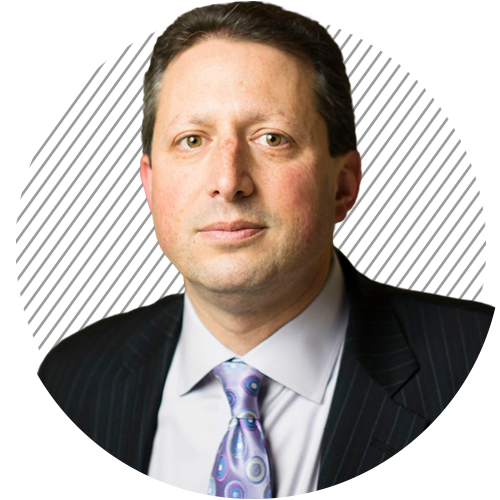 Brad Lander
Councilmember, New York City

First elected: 2009
Represents: over 150,000 people
Before running for office: urban planning and community development
"Public election financing that incentivizes small dollar grassroots fundraising means that candidates don't just spend their time talking to people who can afford to give $2,000. Instead, what's incentivized is talking to everyday people about participating in democracy, and getting them to organize their friends. I like asking people to raise for me even better than I like asking them to contribute and obviously way better than I like asking them to write a large check. A small-donor public match gives far more people a chance to meaningfully contribute to a campaign. And all the evidence shows that once people have contributed, they're much more likely to vote and participate in other ways and in those elections."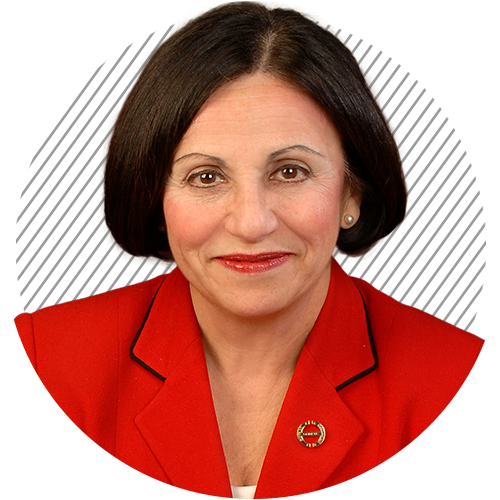 Toni Boucher
Former State Senator and Representative, Connecticut

Used public financing for 5 state senate campaigns
Represented: over 99,000 people
Before running for office: business leader and local elected official
"When financing campaigns, you want to have participation on the part of your constituents and voters because that gets them involved and shows whether you have the support to ultimately win. The problem with private funding is that it doesn't allow the common person to get into the process, participate as fully in the process. Candidates spend a lot more time fundraising, and there's not enough time to campaign, to get your message out, to fully engage the public. The appeal to me of public financing was: we can get more of the common man and woman to participate in the system. With public financing, you're not asking for a donation, you're meeting with people to talk about what's on their minds, what the issues are. Oftentimes I got great ideas from constituents on a bill proposal."
---
Strengthening Representation and Responsiveness in Governance
Traditional fundraising involves call time targeting wealthy donors who frequently reside outside the candidate's district or state. The policy preferences of the very rich systematically differ from the majority of the public. At a minimum, this means elected officials spend a lot of time listening to the concerns of a skewed slice of the population. Officials eyeing reelection may worry what the moneyed special interests will think of their actions — or they may know all too well after hearing from lobbyists and their clients, who happen to also be big campaign donors.
Public financing offers another way. The public can see that their elected representatives aren't working to keep big donors happy. Officials can stand up and declare they are beholden only to a broad swath of their constituents. And because it incentivizes grassroots fundraising and the constituent conversations that go along with it, public financing strengthens the connection between elected representatives and their constituents.
The reform opens the door to new policies prioritized by the communities that fuel publicly financed campaigns. Officials told us public financing played a role in the introduction of legislation addressing the concerns of people experiencing food insecurity, tenants, domestic workers, racial justice advocates, environmental justice activists, and other people often left out of policy decisions.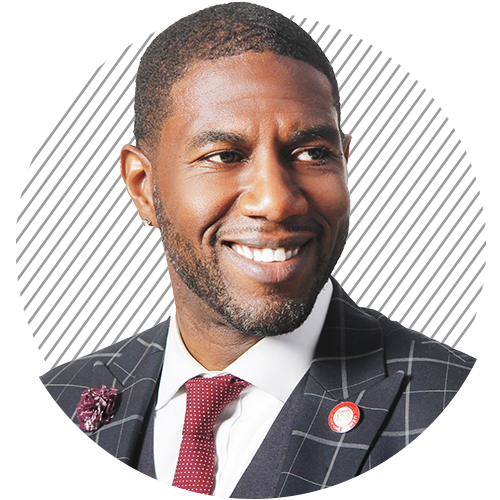 Jumaane Williams
Public Advocate, New York City

New York City Councilmember from 2010–2019
Represents: over 8 million people
Before running for office: community organizer
"In governing and policy, the biggest thing is that public financing allows people who will push the envelope. There are some policies that get put on the back burner because people are more focused on other things. You have folks who are just making decisions based on people they speak to. But the public financing system allows folks to listen to the masses of people because it spreads out who has the ability to touch elected officials. You can speak to people who give $5 and $10 — and that's all they can afford — just as much as people who can cut a $2,000 check. And it's important to be able to balance that out for the betterment of the entire city."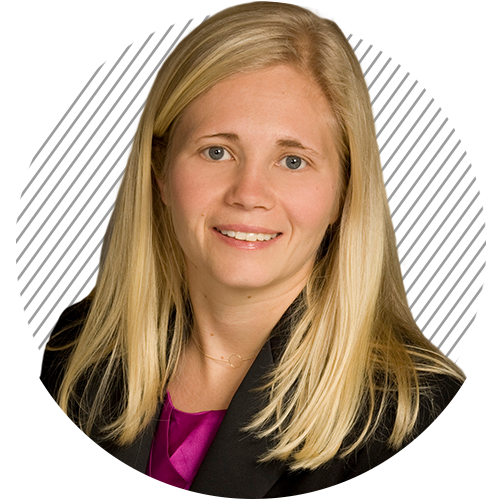 Hannah Pingree
Former Majority Leader and Speaker of the House of Representatives, Maine

Served: 2002–2010
Represented: 9,000 people
Youngest woman to be elected both majority leader and speaker of the Maine House

"Hearing from thousands of people who are just normal people in your district will make a difference in how you govern. I spent almost my entire legislative career fighting with the chemical industry. . . . And I was a part of national groups of environmental legislators talking about these bills and a lot of other legislators said, 'How do you pass that? The chemical lobby in our state is so powerful!' And clearly in Maine, they would give money to some members of leadership, they would give money to people running traditional campaigns possibly, but the vast majority of rank-and-file members didn't interact with those lobbyists, and they weren't getting money from them. . . . And that played out on a number of things: tax policy, environmental bills, budget decisions. You've seen Maine in the last 20 years pass a lot of first- or among the first-in-the-nation bills."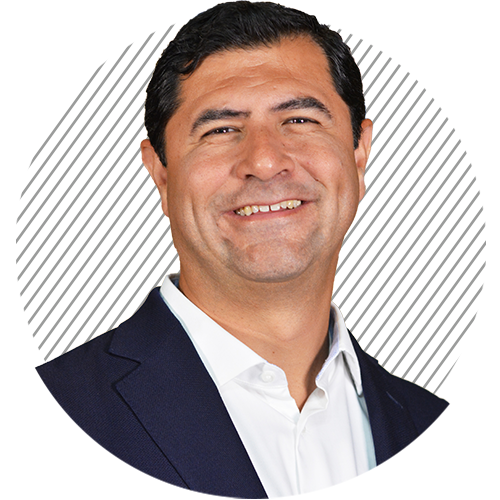 Gabe Albornoz
At-Large Councilmember and Council Vice President, Montgomery County, Maryland

First elected: 2018
Represents: 1.1 million people
Before running for office: director of Montgomery County's Recreation Department
"Over the course of the primary local election cycle in 2017, I visited 117 different living rooms and received contributions anywhere from $10 to the maximum $150. I haven't forgotten any of those conversations and I carry them with me to this day. And so, as we legislate now, those conversations come back into play and you connect a lot more dots that way, which I think provides a perspective and a perch that I would like to think makes me a better legislator. One of the first items that my council colleagues and I passed was a racial equity and social justice bill which now mandates the council to review the impacts of all legislation, both budgetarily and legislatively, and its effects on communities of color and those communities that have been disproportionately impacted. And so, I think that constituents who contributed to not just my campaign, but to my colleagues as well, are paying attention and remain engaged to ensure that we create a more just and inclusive community."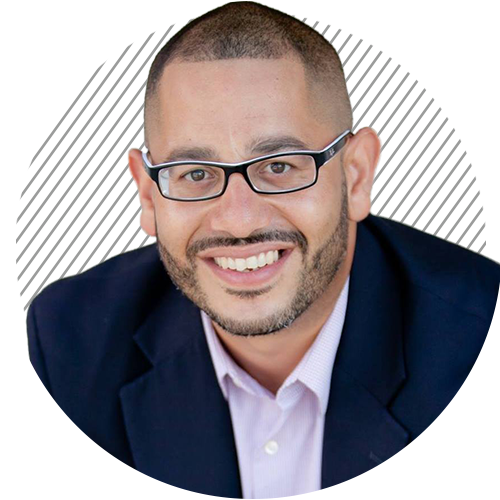 Jason Rojas
Majority Leader, House of Representatives, Connecticut

First elected to House: 2008
Represents: 23,000 people
Before election to the House: local elected official
"The program that we have here in Connecticut gave the opportunity for me to be held accountable, and we all should be held accountable more often. If you really believe in the process, in the role we're supposed to play in our society, we should want to be held accountable. I should have to prove it to people that I'm worthy of being reelected, given the magnitude of the decisions that I have to make. Public financing creates opportunity for different people from all walks of life, and in particular those underrepresented populations that don't have all the same opportunities that mostly white men, but even Latino males like myself, have to run for public office. There is a diversity of opinion and perspectives that are now allowed to access the process. When you have people from all walks of life being able to participate in the process, you end up with a better public policy in a lot of ways."
---
Stay up to date
Informed citizens are our democracy's best defense