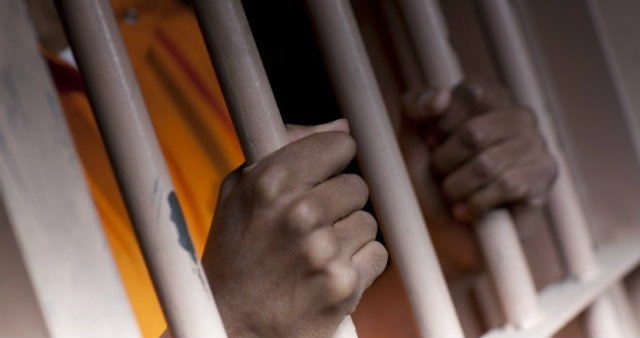 I was surprised by how much cover­age Attor­ney General Eric Holder received last week when he publicly endorsed the reas­on­able recom­mend­a­tions of the U.S. Senten­cing Commis­sion to reduce by about one year the aver­age sentence for convicted drug deal­ers. Over the past year or so, in all sorts of forums, the attor­ney general has been telling anyone who will listen that he and his boss in the White House favor mean­ing­ful reforms to the way drug cases are charged, tried, and sentenced.
Last August, Holder modi­fied the Justice Depart­ment's "char­ging policies so that certain low-level, nonvi­ol­ent drug offend­ers who have no ties to large-scale organ­iz­a­tions, gangs or cartels will no longer be charged with offenses that impose draconian mandat­ory minimum sentences." In Septem­ber, he announced that the feds would apply this new policy "not only to new matters but also to pending cases where the defend­ant was charged before the policy was issued but is still await­ing adju­dic­a­tion of guilt."
Nor was it partic­u­larly new that the Senten­cing Commis­sion itself would make the recom­mend­a­tions that Holder embraced. For years now, members of the Senate Judi­ciary Commit­tee, and espe­cially chair­man Patrick Leahy and Senator Richard Durbin, have been press­ing the commis­sion to make these very changes. Here is an April 2011 letter from those senat­ors to the commis­sion, issued in the wake of the passage of Fair Senten­cing Act of 2010, implor­ing the inde­pend­ent body to move more quickly.
Every­one is humming the same tune. In a Novem­ber 2013 letter to the Senate Judi­ciary Commit­tee, Chief U.S. District Judge Patti Saris, the chair­wo­man of the Senten­cing Commis­sion, makes clear that the commis­sion is saying the same thing that Holder is saying and the same thing, as you'll read below, that the Justice Depart­ment's inde­pend­ent auditor is saying: The federal prison popu­la­tion exceeds prison capa­city and there simply isn't enough money to fix the prob­lem by continu­ing to build new pris­ons and hire new guards.
What precisely do the Senten­cing Commis­sion and the attor­ney general want from Congress? For starters, they want lawmakers to pass the Smarter Senten­cing Act, a bipar­tisan bill now pending on Capitol Hill that would ease prison over­crowding by, among other things, short­en­ing drug mandat­ory-minimum sentences. This meas­ure should be brought up for floor action soon -— now, today! — before the grav­it­a­tional pull of the 2014 midterms sucks everything about Congress into (more of) a black hole.
The pres­sure for senten­cing reform isn't just coming from the inde­pend­ent Senten­cing Commis­sion. It's not just coming from the nation's judi­ciary. It's also coming from within the attor­ney gener­al's own Justice Depart­ment. DOJ Inspector General Michael Horow­itz warned of a "grow­ing prison crisis" at the federal level. "It's a zero-sum game," Horow­itz said at the time. "Every dollar spent on pris­ons is a dollar that is going to come from some­where else in the Depart­ment."
Horow­itz's argu­ment is that public safety will suffer if prison spend­ing can't be curbed. So what is new is that these budget­ary pres­sures have aroused the interest of groups whose members typic­ally would not be begging for leni­ency for pris­on­ers. It's a big deal, for example, that the National Task Force to End Sexual and Domestic Viol­ence, whose members many of the lead­ing victims' rights groups in the nation, have publicly suppor­ted the Smarter Senten­cing Act.
Why have they chosen to do so? One big reason is that pour­ing money into the sprawl­ing Bureau of Pris­ons budget "will drain desper­ately needed fund­ing from the Depart­ment's grant programs crucial to the safety and stabil­ity of victims of domestic viol­ence, dating viol­ence, sexual assault and stalk­ing." What member of Congress wants to stand up in Wash­ing­ton today and declare them­selves opposed to promot­ing the safety and stabil­ity of victims of domestic viol­ence?
Predict­ably, some prosec­utors' groups are warn­ing that these senten­cing reforms will unleash upon Amer­ica a new crime wave. This "parade-of-horribles" argu­ment — that giving judges more discre­tion or keep­ing low-level drug offend­ers out of prison will bring us back to the bad old days of the 1970s — is unten­able for many differ­ent reas­ons. But even if it were legit­im­ate, that argu­ment could not with­stand the reform pres­sure brought by the victims' groups. When you see a coali­tion like this, when conser­vat­ives and progress­ives coalesce in recog­ni­tion that change must come, when lead­ers in all the branches of govern­ment concede defeat over failed policies, change usually comes.
It's not news that the attor­ney general is on board with senten­cing reform, that the Senten­cing Commis­sion and Horow­itz are as well, or that the people whose lives are most directly impacted by the nation's dubi­ous senten­cing laws have had enough. Nor is it news that Congress has before it a moder­ate, fact-based bill that could help ease this prob­lem. What will be news — tragic, sense­less news — is if Congress fails to pass this good senten­cing bill in the next few weeks or months. That's where this story is head­ing. That's where our focus should be.
(Photo: Think­stock)
The views expressed are the author's own and not neces­sar­ily those of the Bren­nan Center for Justice.