It's no April Fool's joke: On Friday, West Virginia Gov. Earl Ray Tomblin signed a law making West Virginia the third state to enact automatic voter registration — and the first to do so with broad bipartisan support.
This breakthrough will transform voter registration in the Mountain State: Eligible citizens who obtain or renew a driver's license will be automatically and securely registered to vote (unless they opt out). The measure, which takes effect in July 2017, will create a more convenient, accurate, and seamless process for voters, DMV staff, and election officials.
Oregon and California passed automatic voter registration in March and September of last year, respectively. Overall, 28 states plus the District of Columbia have considered measures in 2016 to automatically register citizens who interact with motor vehicle offices and ensure that voter information is electronically and securely sent to the voter rolls.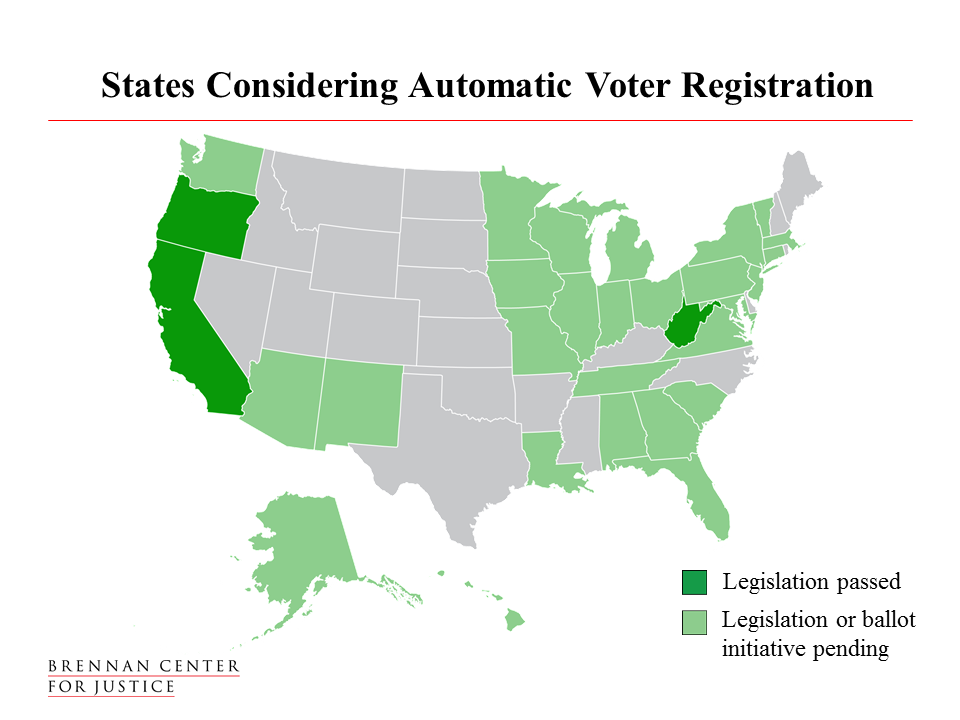 Recently, President Obama called on legislators to "mak[e] automatic voter registration the new norm across America." Members of Congress introduced legislation as well, and presidential candidates Hillary Clinton and Bernie Sanders have both supported the reform.
Automatic voter registration is already showing clear benefits since its implementation in Oregon this past January. More than 15,500 Oregonians were registered in the first two months with the new system in place — a four-fold increase. Thirty percent of the records transferred from the DMV to election officials reflected eligible but previously unregistered citizens.
West Virginia's move to join California and Oregon proves that this common-sense legislation has significant momentum throughout the nation and can yield bipartisan support. Now, the other 27 states currently considering this reform should follow their lead and pass automatic registration this year.
(Photo: Thinkstock)