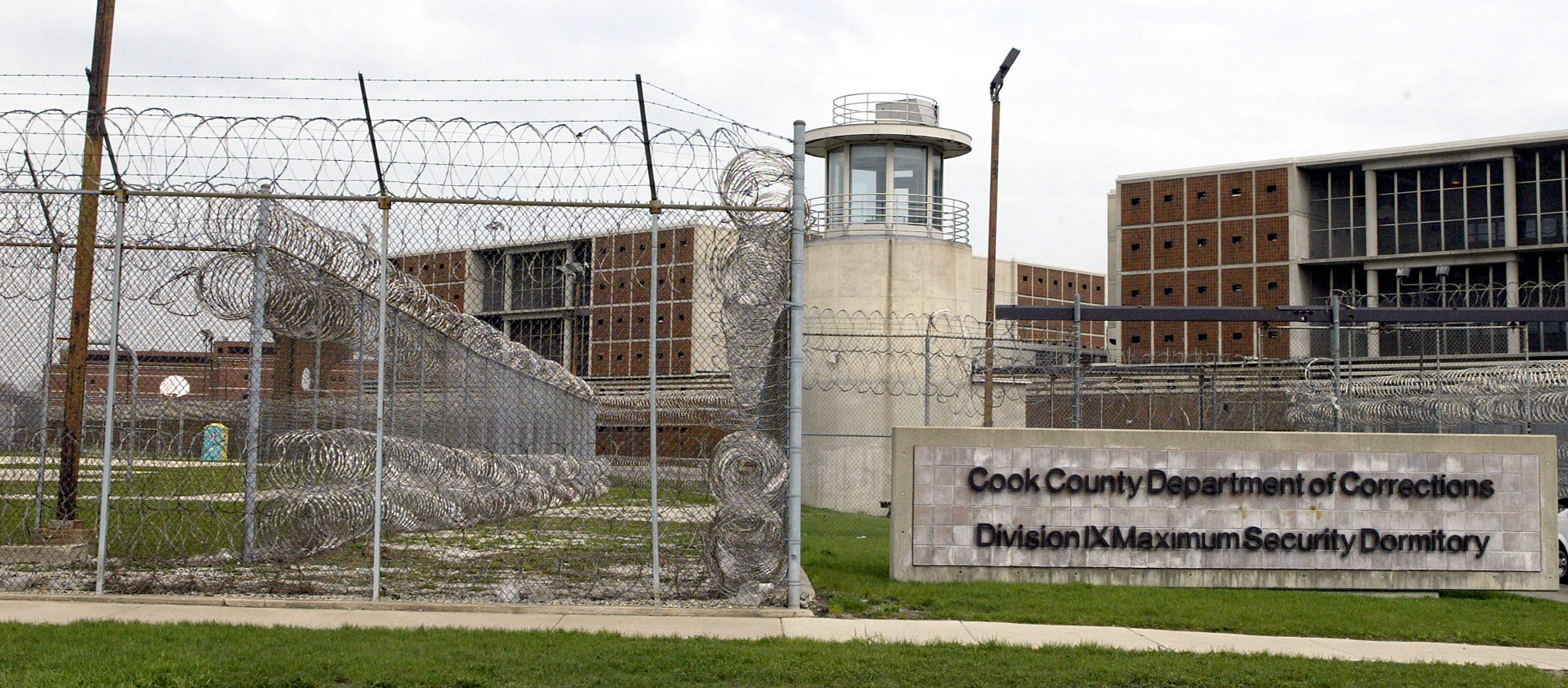 Marcus Malewski's alleged ordeal began on May 11. He was arrested that day and brought to the Cook County Jail not for murder, or for the distribution of heroin, or for sexual assault, but rather for an aggravated battery charge relating to a dispute with a parking lot attendant.
Sometime the next day, he and a large group of other pre-trial detainees were arraigned, their bond was set, and they were escorted to another area of the jail until they were processed. This did not occur until approximately 11 p.m. on the night of May 12th, at which time the detainees were handcuffed to one another and taken to a smaller, older holding area in the jail. There was no bathroom in this area and Malewski and the other detainees had not been fed all day. There they were held, together, until approximately 3:30 a.m on May 13th.
During this time, some of the other detainees were transferred to cells but not Malewski, A guard at the jail reportedly told him that there was no room to house all the detainees and no food available to feed them. The men then were moved to a cell block in "Division 6" of the jail, which was under construction, and which also had no available beds for them. The only option, they were told, was to sleep on the floor in the common area in the middle of the cell block. They were not given mattress pads, pillows, blankets, soap or toilet paper. They were, again, not given any food.
The construction crews returned at 6 a.m. that morning, which meant the men were allowed about two hours of sleep. When the construction began, the detainees again were moved, to a day room in "Division 6," where they were given another floor to sleep on. Soon, they were moved, as a group, back to the initial holding area from where they had come. There they stay until approximately 11:00 p.m. on May 13th. Malewski, who had been brought to the jail approximately 48 hours earlier, still had not been offered any food or any meaningful ability to sleep or clean himself up.
At this point, Malewski and the remaining detainees were moved to yet another holding area within the jail, one that did not have a bathroom or running water. They were kept there until 4 a.m. on May 14th before being moved back to the middle of the cellblock in Division 6 and then, again, to the day room there. Then Malewksi was moved again, to a holding area that had access to a bathroom, where he remained until 11 a.m. on the 14th before he was transferred back yet again to the initial holding area. It was now the middle of the afternoon, on May 14th, nearly three days after his arrest, when Malewski first was offered food.
At 11 p.m. that night, Malewski and the other detainees were moved gain, to yet another holding area, one that also had no access to a bathroom or to running water. Here they were held until approximately 4:00 a.m. on May 15, 2014. Malewski told one of the guards that he needed to use the bathroom. The guard ignored him. So Malewski was forced to urinate on himself. Once again the group was moved back to the common area of Division 6 amid the construction, once again they then were moved to the day room there, and there they stayed until approximately 10 a.m. on May 15th. Then it was back to the initial holding area where they were fed and kept until 11 p.m. on May 15th.
At which point Malewski and other detainees were handcuffed and taken to yet another holding area, the sixth they had encountered in their ordeal there, where they were kept until 3 a.m. on May 16th. Then there were assigned cells, and given a mattress pad, and permitted the chance to sleep in a bed. That morning, Malewski also finally was given soap and permitted to take a shower. He was given lunch and dinner that day and was released into his mother's care at 10 p.m.—even though his mother had come to the jail on the morning of the 16th to bail him out.
The narrative above is not proven fact. It comes directly from the allegations in this federal complaint filed last week in the Northern District of Illinois. Prison officials, predictably, have a different view of what happened to Malewski. Kara Smith, the executive director of the Cook County Jail, told me Wednesday by telephone that "the allegations have no basis in fact and are outrageous given the lengths we go to in our jail" to properly treat detainees. "I am a loss to understand what the basis of the allegations is," Smith said. "The man was assigned to a cell that had bathroom facilities."
A judge will decide whether Malewski has a case or not. But allegations like these come within the context of a prison system that is so broken on so many different levels that you can hardly go a day without stumbling across something that reminds you of how bad things really are. For example, the Southern Poverty Law Center is out this week with a crushing report about Alabama's prisons, which are today, despite Supreme Court commands, places of unspeakable conditions for mentally ill or medically disabled prisoners. Here's an illustrative example from the SPLC's report:
A prisoner who had undergone abdominal surgery died after complaining to the medical staff that he was bleeding from his rectum. Although the man had requested two new pairs of pants the day he died because he kept bleeding through his clothes, the medical staff offered him only an antacid.
And it's not just happening to adults. Nell Bernstein's brilliant new book, Burning Down the House: The End of Juvenile Prison, is out this week and it chronicles the many ways in which the nation's children, some as young as 12, are systematically abused and neglected by prison officials (and other inmates). Here's an example from her book that she shared with me Tuesday:
A kid named Darren described being transferred from one facility to another just as a large-scale fight was breaking out. He and his unit were brought to the gym, stripped to their boxers and forced to kneel, cuffed and silent, for what Darren remembers as two weeks. Those who couldn't make it to the twice-daily bathroom breaks were forced to urinate where they knelt and clean it up themselves as best they could. The worst part, Darren told me—the part that made him lose his religion—was the laughter and banter of the guards, as if the boys who knelt before them were somehow not human.
I don't know what else to say except: None of this is okay. It does not represent the values we teach our children. It does not track the spirit, or the letter, of our laws. All it does is remind us of the vast gulf that exists between what the Constitution commands and what we consistently permit it to ignore.
The views expressed are the author's own and not necessarily those of the Brennan Center for Justice.
(Photo: AP)