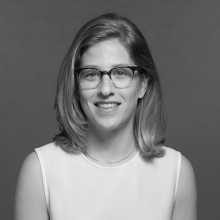 Eliza Sweren-Becker
Eliza Sweren-Becker serves as counsel in the Democracy Program at the Brennan Center for Justice, where she focuses on voting rights and elections. Prior to joining the Brennan Center, Sweren-Becker was a litigation associate in private practice at Boies Schiller Flexner LLP.
Sweren-Becker previously served as a Ford Foundation Fellow in the ACLU's Speech, Privacy, and Technology Project. She then served as a law clerk to Hon. Christina A. Snyder of the United States District Court for the Central District of California. Before attending law school, Sweren-Becker was a research associate for Latin America Studies at the Council on Foreign Relations.
Sweren-Becker received a JD from Harvard Law School and a master's degree in public policy from the Harvard Kennedy School. She holds a bachelor's degree in international relations, magna cum laude, from Brown University.
Stay up to date
Informed citizens are our democracy's best defense