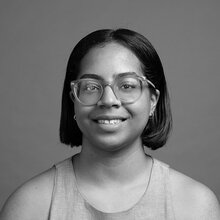 Maylina Graham
Executive Assistant
Maylina Graham is an executive assistant at the Brennan Center for Justice. She supports John Kowal, vice president for programs; John Anthony Butler, chief operation officer; and Manuel Monge, vice president for human resources. She also provides support to each of their respective teams.

She has a previous background in public relations and creative communications, nationally and internationally. She graduated with a BA from Union College in Lincoln, Nebraska, in 2019 and received an MA from the University of Birmingham in 2021 in International Relations, specializing in feminist foreign policy.
She enjoys volunteering, traveling and reading any kind of literature she can get her hands on.
Informed citizens are democracy's best defense