The results of the 2020 Census will determine the apportionment of seats in the U.S. House of Representatives for the upcoming decade. If current population trends hold up for the remainder of this decade, there likely will be substantial changes in congressional representation come reapportionment time.
Since 2010, the country's population has grown and shifted considerably. Population growth in western and southern states has outpaced the Midwest and the Northeast. The ten fastest growing states between 2017 and 2018 all were in the South and West, including Nevada, Utah, and Texas. Meanwhile, states in the Northeast and Midwest regions have grown more slowly than the 5.3 percent U.S. average population growth rate. In the Northeast particularly, population growth has lagged behind every other region in the country this decade.
As a result of these trends, 16 states will see a shift in congressional reapportionment in 2020, according to a new report by Election Data Services. The biggest seat gains will likely be seen in Florida and Texas. Texas is likely to gain three congressional seats, which would give the state 39 seats in Congress. Florida is expected to gain up to two additional congressional seats, bringing its total delegation to 29 starting in 2022. Many states that are taking in large numbers of Americans from other parts of the country – Arizona, Colorado, North Carolina, Montana, and Oregon –will also gain at least one seat.
The estimates also signal likely seat losses for the Midwest and the Northeast. As a result of population decline and slower rate of growth, Election Data Services projects that Alabama, Illinois, Michigan, New York, Ohio, Pennsylvania, Rhode Island, and West Virginia will lose at least one congressional seat, with New York potentially losing a second, as well. California and Minnesota are borderline cases, with each facing the possibility of losing up to one seat.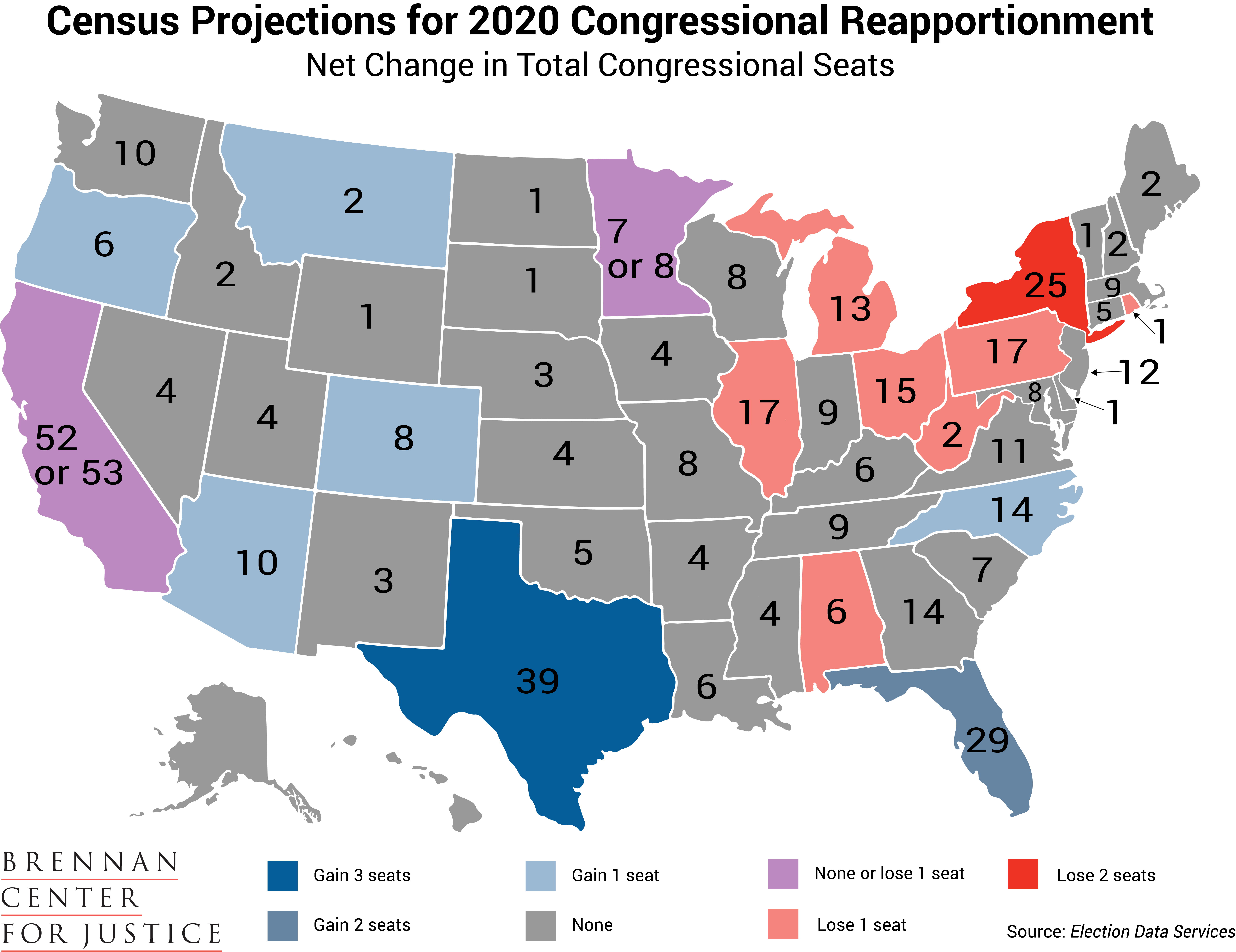 Figure 1: "Census Projections for 2020 Congressional Reapportionment: Net Change in Total Congressional Seats." Election Data Services. December 19, 2018. Source.
Notably, these estimates do not account for potential undercounts during the 2020 Census. Yet, as the Brennan Center and many others have warned, the Commerce Department's decision to add a citizenship question to the census could produce severe undercounts in many places throughout the country. The citizenship question particularly threatens an accurate count in states whose growth this past decade is disproportionately attributable to a growth in immigrant households and communities of color. The on-going litigation to remove the citizenship question, if it succeeds, could play a significant role in ensuring that the 2020 Census, and, in turn, congressional apportionment, accurately reflect the country's demographic tends.