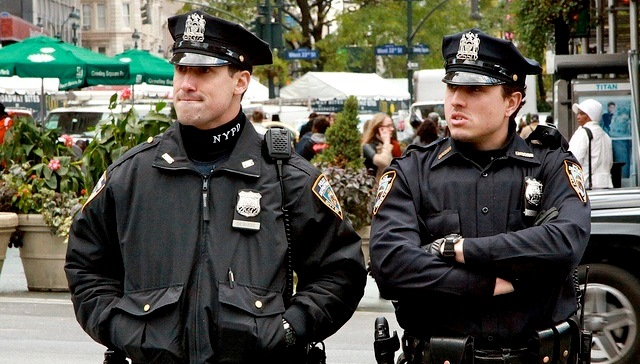 Crossposted from The New York Daily News.
At a pre-Ramadan celebration last week, Police Commissioner Bill Bratton promised to protect the rights of Muslims. He stated: "You . . . have my pledge that we will continue to ensure policing is lawful, constitutional, effective and respectful."
To have this statement ring true, Bratton should end the NYPD's program that systematically targets Muslim men for questioning about their religious beliefs and ultimately aims to convince them to eavesdrop on their friends and neighbors.
Under the program, a squad of detectives called the Citywide Debriefing Team combs the city's lockups and police stations looking for Muslim immigrants they can turn into informants.
Often expecting to be arraigned quickly and released after minor brushes with the law, the men are held in custody while the detectives come to question them about their religion, where they go to pray and how often. They are then asked to report on their neighbors at cafes, restaurants and mosques, feeling little choice but to cooperate .
In the past, the NYPD has defended its surveillance of Muslim New Yorkers by asserting that officers are just "following leads." In this case, they're doing nothing of the sort.
The department is targeting Muslim immigrants in the hope of creating informants, plain and simple. And they are keeping them locked up in order to do it.
Even if held just a "few hours longer" than normal, the fact remains that the NYPD is keeping people in jail because of their religion. That is unconscionable and unconstitutional.
According to a recent Quinnipiac poll, New Yorkers approve 51%-39% of the police practice of recruiting potential informants among Muslims and members of other minority groups who get arrested. Given the strong anti-Muslim animus pervading our society, that's not surprising.
What is surprising is that the NYPD — which prides itself on being a cutting-edge counterterrorism force — continues to use tactics that are unlikely to bring it useful information and make us all less safe by engendering distrust of the police among the very people who could help them.
Of course, police have long used informants to develop information about criminal activity. Typically, though, the people they recruit actually know something about the crime being investigated or may know people involved in questionable activities.
According to reports, the NYPD here isn't enlisting Muslims who might have some connection to terrorism; they are trying to recruit Muslims simply on the basis of their background.
The overbroad recruitment of Muslims shows that, despite having disbanded the Demographics Unit that picked up innocuous information about where the city's Muslims ate and prayed, the department remains convinced that all Muslims are potential terrorists.
Ironically, many immigrants come to the U.S. seeking to avoid such discrimination and government overreach. Moro Said, an Egyptian limousine driver who was the subject of a recruiting attempt, seemed to have a keen understanding of what the Citywide Debriefing Team says about police power. "It's not appropriate. They're fishing. You're in trouble with the law and they are the law," adding, "I don't want to be a spy on anybody. I hate spying."
Despite Mayor de Blasio's promise that his administration would prohibit surveillance that is not based on specific leads and constitutional standards, the persistence of this program shows that the NYPD Intelligence Division is still indulging in targeting of Muslims with no suspicion of criminal activity. How long will it be before Muslims are treated like everyone else in this city?
Photo by torbackhopper,