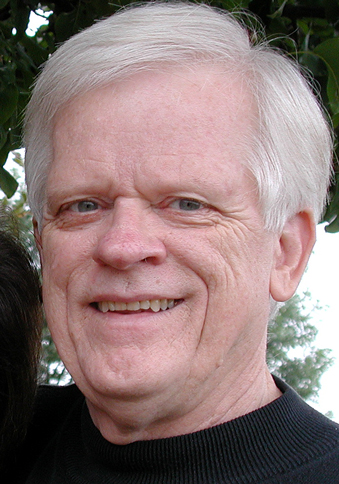 Fr. Patrick Delahanty is the former executive director of the Catholic Conference of Kentucky (CCK), and has worked for over two decades on restoring voting rights to people with past criminal convictions. A Kentucky native, he is an honorary graduate of Trinity High School and a graduate of St. Mary's College and University, as well as the University of Louisville. Since his ordination in 1969 for the Archdiocese of Louisville, Fr. Pat has worked in several parishes including the former St. Charles Borromeo, where he spent the first 20 years of his priesthood. He retired from active pastoral ministry in 2013, but continues to chair the board of the Kentucky Coalition to Abolish the Death Penalty.
We spoke with Fr. Delahanty about his work, his life, and how they have come to influence each other. Our conversation appears below, edited for space and clarity.
Can you tell us about the history of this effort? When did you start working on this issue?
The bishops of Kentucky became interested in this issue in the late 1990s, when they released a document with a vision for a criminal justice system that accords with Catholic social teachings. The document outlined a system that is restorative rather than punitive, and that takes victims into account. One of the elements of a fair and just system is that people should have their voting rights restored. The document set up general principles and when the Kentucky Catholic Conference considered the state's context, we wanted to make sure that people would have their voting rights restored. Our position was that people should get their rights back after serving their sentences. The bishops are very supportive and continue to be very supportive because restoring voting rights is a fair thing to do. When someone has finished their sentence, they need to be restored to the community and they need to know that they have a voice. We have been really active on this issue for a long time, along with the NAACP, the ACLU, Kentuckians for the Commonwealth, and supportive legislators.
How is it that this issue has garnered strong Republican support?
This issue has strong Republican support in the legislature because people recognize that it is about fairness. Businesses will line up behind restoring the right to vote. In fact, the Lexington Herald-Leader and The Louisville Courier-Journal both recently published two major op-eds in which business leaders call for the expungement of criminal records. Expungement is a form of restoration, just like voting rights. Businesses want people to be able to work, and restoring voting rights also supports that goal.
How do you see voting rights fitting in with our treatment of people with past criminal convictions generally?
I think it helps that there is a movement in Kentucky and now in the nation to change the harsher aspects of the criminal justice system. Policies that exclude community members from voting fit into the larger narrative about the need for criminal justice reform. This broader movement can guide policymakers in their thinking about voting rights. Good criminal justice policy is about re-entry programs. It's about getting returning citizens back into society. And it's about voting rights restoration. In fact, studies show that recidivism drops when people are allowed to vote.
How is your faith connected to voting rights?
Islam, Judaism and Christianity — all three of these traditions have means by which people are restored to grace. You are not forever judged by your past actions. If somebody comes back and demonstrates that they understand that they need to change their lives, that they made a mistake, you give them the ability to come back and join the community. Working, raising children, voting — all of these acts are human rights. In fact, most people don't know that in the Catholic catechism it is a moral requirement that you vote if you are in a place where you can do so. If you don't vote, you are committing a sin, because voting is an obligation of committed citizenship. From that point of view, it is unjust for the state to take away that right forever.
How would you convince someone opposed to voting rights restoration of your perspective?
Many people know someone who got busted for marijuana at the age of 18 and as a result lost their right to vote forever. Ask them if that seems fair. Legislators support rights restoration because they get calls from constituents who say things like "when my son was 21, he did something stupid and got mixed up with drugs, and now he's punished forever." That kind of excessive punishment doesn't make sense to people. For example, take Tanya Fogle, who testified in support of HB 70, the bill that would mostly end permanent felony disenfranchisement in Kentucky. She was in college, and on the basketball team, but she made a couple of mistakes with drugs and that was it. Now, Tanya is working and trying to contribute to society. Do you really want to deny people like her the right to vote?
Kentucky is the worst state in the nation on this issue. Why do we need to be so punitive? We are denying the voting rights of over 180,000 people in our state who have fully completed their sentence, including probation and parole.
Why is the right to vote important?
The democratic system we have is one in which citizens have the opportunity to engage in the political life of the community. The people that we elect impose taxes and write laws that affect all of us, and we live in a society where the people should have a say in those policies. If people are living, working, and paying taxes, they should be able to vote. We proclaim that we have a free and fair democracy in America. We ought to live up to that.