The Supreme Court's decision to hear a redis­trict­ing case from Alabama next term puts the Voting Rights Act once again in the sights of an increas­ingly conser­vat­ive high court — this time with the poten­tial for a whole­sale roll­back of long-estab­lished protec­tions for communit­ies of color in redis­trict­ing.
The case centers on whether Alabama has an oblig­a­tion under Section 2 of the Voting Rights Act to create a second district where Black voters have a reas­on­able oppor­tun­ity to elect community-preferred candid­ates. Black Alabami­ans are currently 27 percent of the state's popu­la­tion, but under the map passed by the Repub­lican controlled Alabama legis­lature, have the abil­ity to success­fully elect candid­ates in only one of the state's seven congres­sional districts.
This anom­al­ous result is the product of a care­fully construc­ted two-step maneuver. First, lawmakers packed a large portion of Black Alabami­ans into the sprawl­ing, heav­ily Black 7th Congres­sional District, which joins much of the state's historic Black Belt with parts of both Birm­ing­ham and Mont­gomery. For the rest of the state, map draw­ers then surgic­ally divided Black voters among the remain­ing six white-major­ity districts. The outcome is a map where the 7th District is more than 56 percent Black, but where no other district is more than 30 percent Black, well below the level needed for Black Alabami­ans to sway elec­tions given the high levels of racially polar­ized voting in the state.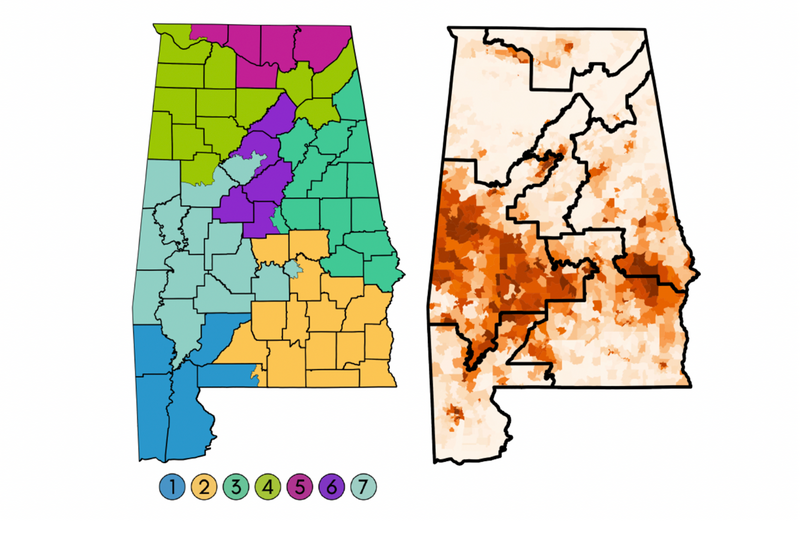 Black voters and organ­iz­a­tions chal­lenged the map in federal court, arguing that it would be easy to undo the pack­ing and crack­ing of Black voters to create two reas­on­ably compact Black major­ity districts that place most of the rural Black Belt in two congres­sional districts rather than four as under the map passed by the legis­lature.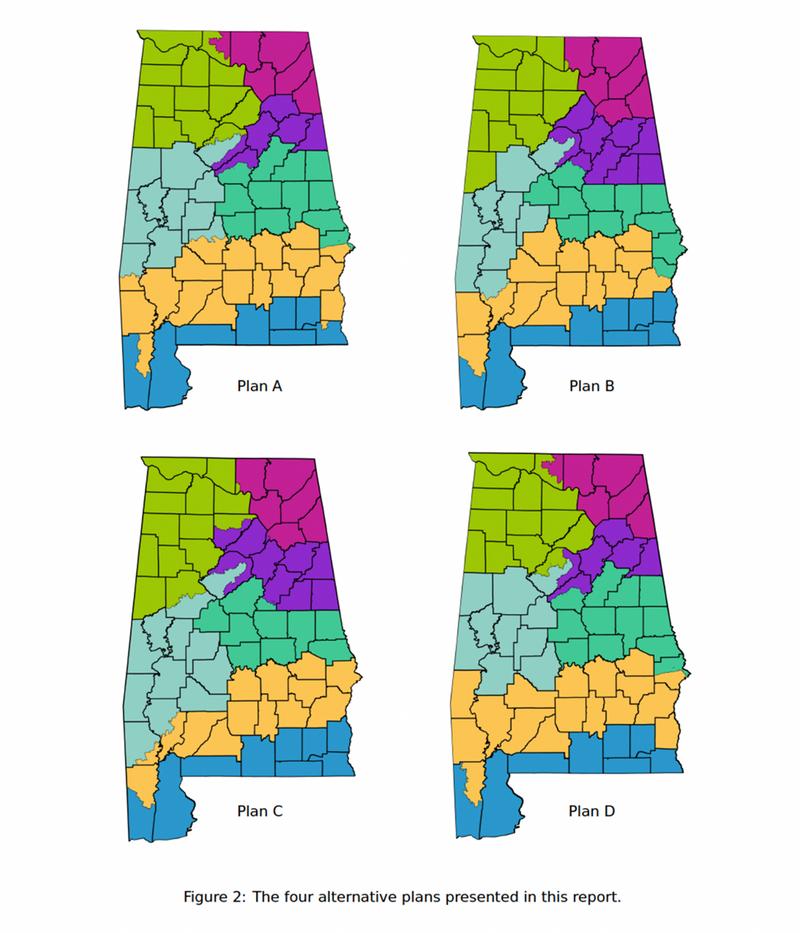 A three-judge panel, includ­ing two judges appoin­ted by Pres­id­ent Trump, unan­im­ously agreed in a 225-page opin­ion, find­ing that racially polar­ized voting meant that Black communit­ies' candid­ates rarely won elec­tion other than in districts created because of the VRA. The court also found that Black voters still faced signi­fic­ant discrim­in­a­tion in Alabama polit­ical life, includ­ing the use of racial­ized appeals in voting. The court gave Alabama two weeks to redraw the map to create a second Black congres­sional district.
Under long­stand­ing preced­ent, the Alabama case is about as straight­for­ward as they come. To remedy the effects of racial discrim­in­a­tion, prin­ciples first laid out by the Supreme Court in 1986 in Thorn­burg v. Gingles require a state to create a district that gives minor­ity voters a chance to elect a candid­ate if a minor­ity community can show that it is "suffi­ciently large and geograph­ic­ally compact" to be a major­ity in "some reas­on­ably configured district" and other strict condi­tions are met. Some aware­ness and consid­er­a­tion of race is, by neces­sity, part of this analysis. Subsequent Supreme Court cases provide that race cannot "predom­in­ate" in the draw­ing of districts (for example, join­ing together far-flung minor­ity communit­ies that have little in common beyond race), but courts have never said that any consid­er­a­tion of race was uncon­sti­tu­tional.
In appeal­ing, Alabama has asked the Supreme Court to undo four decades of preced­ent to impose a rule that no liab­il­ity under the Voting Rights Act will exist unless it is possible to create a minor­ity district while at the same time comply­ing with all of state's "race-neut­ral criteria" in their entirety. Accord­ing to Alabama, allow­ing a map to devi­ate from a state's "race neut­ral criteria" in order to create a minor­ity district would mean that a district uncon­sti­tu­tion­ally prior­it­izes race.
At a minimum, the Supreme Court's decision to hear the case means that the map struck down by the lower court will remain in place for the 2022 midterm elec­tions. But taking the case also omin­ously signals a will­ing­ness from the justices to recon­sider the ques­tion of whether race can be considered at all in comply­ing with the Voting Rights Act — or whether, in the words of one of plaintiffs, litig­ants must ignore race and "blindly stumble around [a] map, hoping they might just happen to run into a new major­ity-Black district."
A win for Alabama would cripple the abil­ity of communit­ies of color to win relief under the Voting Rights Act. States' exist­ing "race neut­ral" rules would trump all else and could never be viol­ated when comply­ing with the law. Incum­bency protec­tion, preserving polit­ical bound­ar­ies set in stone a century or more ago, strict rules on compact­ness — all would take prior­ity over minor­ity repres­ent­a­tion. Worse, states could adopt any number of facially neut­ral redis­trict­ing rules engin­eered in real­ity to make it all but impossible to draw minor­ity districts. It, in short, would be the end of the VRA as we know it, effect­ively subor­din­at­ing federal law to state law.
Having rolled back the Voting Rights Act's protec­tions in ways big and small over the last decade, the Supreme Court could be prepared to do yet more damage at just the point that a new multiracial Amer­ica is emer­ging.