Conducting fair elections requires secure systems and independent administration of the casting and counting of votes. That's why the Brennan Center advocates for a comprehensive plan to upgrade technology and safeguard election integrity, including the protection of election officials from harassment and political interference.
The systems and people that comprise the nation's election infrastructure are under attack. In 2016, Russians targeted our systems, accessing voter lists and hacking emails. Beginning in 2020, election officials have faced threats to their personal safety and political interference as they are wrongly blamed for election outcomes that some politicians and voters did not like. Together, these kinds of threats jeopardize the security and integrity of U.S. elections.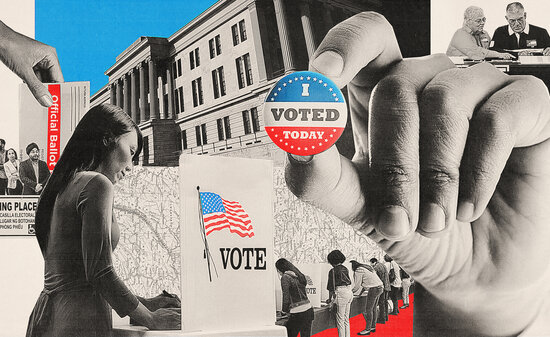 How States Can Prevent Election Subversion in 2024 and Beyond
State legislators, local administrators, and advocates must strengthen and clarify election processes, preempt disinformation, and enact stronger measures against intimidation.
Informed citizens are democracy's best defense