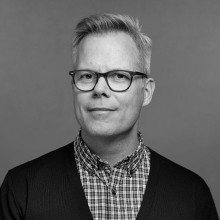 Alden Wallace
Alden Wallace is the Brennan Center's director of design & multimedia. Working in the Communications and Strategy division, Wallace guides the visual identity and creative efforts as the Brennan Center ramps up its public communications efforts during a crucial election year.
Wallace has served as director of print and digital media at UNICEF USA. Prior to that he oversaw design at multiple magazines and digital publications. He has worked for
Food & Wine
,
Rolling Stone
,
Harper's Bazaar
, and a variety of Condé Nast publications.
Stay up to date
Informed citizens are our democracy's best defense