Ensure Every American Can Vote
Voting is the most basic right in our democracy, but too many people are locked out of the process. The Brennan Center has developed bold solutions to ensure that every eligible American can cast a ballot.
American elections are marred by an infrastructure that is rickety, excludes too many, and is prone to partisan manipulation and deliberate voter suppression that often targets communities of color and young people. We work to make voting free, fair, and easy. The Brennan Center's reforms are modernizing American elections, starting with automatic voter registration and measures to ensure election security. And we fight restrictive voting policies that make it harder to vote.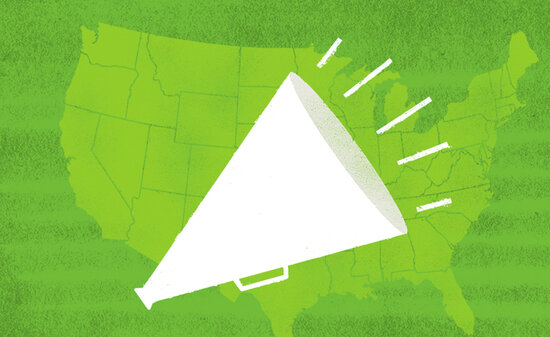 Automatic Voter Registration in 19 States!
One in four eligible voters isn't registered. A decade ago, the Brennan Center proposed automatic voter registration (AVR), which effortlessly registers you to vote while you're at the Department of Motor Vehicles or another government agency. Since then, 19 states and the District of Columbia have approved some form of AVR.
Informed citizens are democracy's best defense