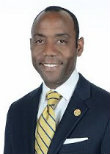 Senior Fellow
Cornell William Brooks is a fourth-generation ordained minister, widely-experienced civil rights attorney, and national activist committed to prophetic social justice. Mr. Brooks serves as Senior Fellow at the Brennan Center, addressing both criminal justice and voting rights. He was recently named Visiting Professor of Social Ethics, Law and Justice Movements at Boston University, hosted by both the School of Theology and the School of Law. Mr. Brooks also serves as Visiting Fellow with the Institute of Politics at Harvard University, directing the program on campaigns and advocacy (Fall 2017) and Senior Research Scholar at Yale Law School (Spring 2018). He is a regular Contributor for CNN, providing analysis of public affairs, as well as social justice and ethics.
Bernard and Anne Spitzer Fellow
Wilfred Codrington is the Bernard and Anne Spitzer fellow at the Brennan Center for Justice. He works in the Democracy program, including on related areas of constitutional law.Prior to joining the Brennan Center, Wilfred was an associate in the New York office of the global law firm, DLA Piper, LLP. There, he focused on commercial litigation, government investigations & white collar defense, and administrative law & regulatory policy. He also maintained a very active pro bono caseload.
Fellow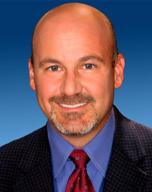 Andrew Cohen is a Fellow at the Brennan Center for Justice. He is also a contributing editor at The Atlantic, legal analyst for 60 Minutes, and chief analyst and legal editor for CBS Radio News. He has won a Murrow Award as one of the nation's leading legal analysts and commentators. He is the winner of the American Bar Association's 2012 Silver Gavel Award for his Atlantic commentary about the death penalty in America. Follow Cohen on Twitter at @JustADCohen.
Senior Fellow

Michael F. Crowley is a senior fellow at the Brennan Center for Justice. Prior to joining the Brennan Center, Mr. Crowley has been a criminal justice consultant and a Senior Justice Policy Analyst at the White House Office of Management and Budget (OMB), where he has worked for both Republican and Democratic administrations.

Senior Fellow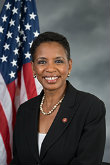 Donna Edwards is a Senior Fellow with the Brennan Center for Justice. She was the first African American woman elected to represent Maryland in the United States Congress. In her distinguished career, Congresswoman Edwards worked as an attorney in private practice, clerked for a District of Columbia Superior Court Judge, and worked as a public interest lawyer. As a nonprofit executive, Congresswoman Edwards co-founded and led the National Network to End Domestic Violence, spearheading the effort to pass the Violence Against Women Act in 1994. She was the executive director of the Arca Foundation and Center for a New Democracy and was a tireless advocate for Public Citizen, a consumer advocacy non-profit organization. Congresswoman Edwards was member of the Diversity Leadership Council for the Maryland Democratic Party, and served on the board of directors for the League of Conservation Voters and Common Cause. She currently serves on the Profiles in Courage Awards Committee of the John F. Kennedy Library.
Fellow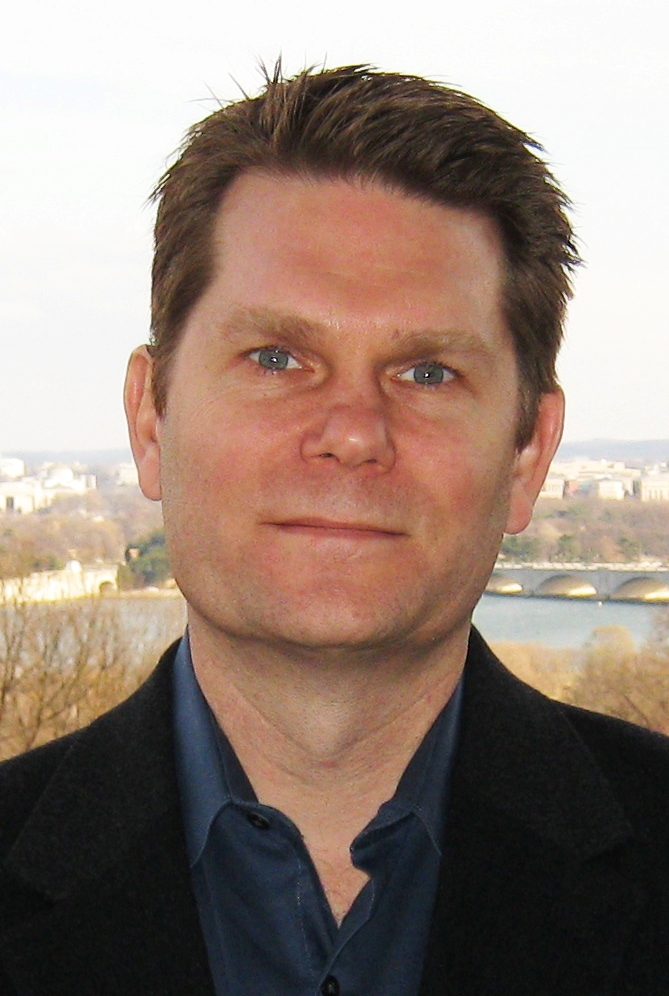 Mike German is a fellow with the Brennan Center for Justice's Liberty and National Security Program where his work focuses on law enforcement and intelligence oversight and reform. Prior to joining the Brennan Center, Mr. German served as the policy counsel for national security and privacy for the American Civil Liberties Union Washington Legislative Office. Mr. German also served as a special agent with the Federal Bureau of Investigation, where he specialized in domestic terrorism and covert operations. Mr. German left the FBI in 2004 after reporting continuing deficiencies in FBI counterterrorism operations to Congress.
Jurisprudence Fellow



Johanna Kalb is a Fellow in the Democracy Program at the Brennan Center for Justice, working on issues related to money in politics and fair courts. She also serves as Associate Professor of Law at Loyola University New Orleans College of Law. She is a co-author, with Martha F. Davis and Risa Kaufman, of Human Rights Advocacy in the United States (West Academic Publishing 2014). Her scholarship focuses on domestic human rights, democracy, and detention, and appears in the Yale Journal of International Law, the Yale Law and Policy Review, and the Stanford Journal of Civil Rights and Civil Liberties, as well as the Washington Law Review Online, the NYU Law Review Online, and the Yale Law Journal Forum. From 2014 to 2016, Kalb served as Visiting Associate Professor of Law and Director of the Arthur Liman Public Interest Program at Yale Law School. She was named to the Gambit's "40 under 40" in New Orleans in 2012.
Spitzer Fellow and Senior Counsel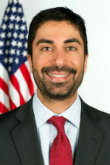 Rudy Mehrbani is Spitzer Fellow and Senior Counsel at the Brennan Center for Justice. Mr. Mehrbani most recently served as Assistant to the President and Director of the Presidential Personnel Office at the White House, where he advised President Obama, Cabinet members, and senior staff on human capital issues arising across the executive branch of the Federal government. He was responsible for recruiting, retaining, and professionally developing political appointees in the executive branch. Mr. Mehrbani also held a number of other positions in President Obama's Administration. From 2014 to 2016, Mr. Mehrbani was General Counsel of the Peace Corps, serving as the principal legal officer and a senior advisor to the Director of the Peace Corps. Mr. Mehrbani's leadership and creativity at the Peace Corps were critical to facilitating innovative partnerships with public and private institutions in support of the agency's development priorities and integral to the First Lady's Let Girls Learn initiative, which is a government-wide effort to expand access to education for women and girls around the globe.
Harsha Panduranga
Fellow
Harsha Panduranga is a fellow in the Brennan Center's Liberty and National Security program. Before joining the Brennan Center, he was a litigation associate at Simpson Thacher & Bartlett in New York City. Harsha received a B.A., Phi Beta Kappa, and a J.D., cum laude, from the University of Michigan.
Fellow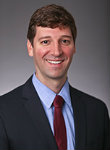 Eric Ruben is a fellow at the Brennan Center for Justice, where his work focuses on Second Amendment jurisprudence. Before joining the Brennan Center, Eric was an associate at Morvillo Abramowitz Grand Iason & Anello, P.C., where he represented individuals in criminal and civil matters at the trial and appellate levels. Prior to his time at Morvillo Abramowitz, Eric served as a law clerk for the Honorable Julio M. Fuentes of the U.S. Court of Appeals for the Third Circuit.Eric received a J.D. degree, cum laude, from New York University School of Law in 2007. While at NYU, Eric was an Articles Editor for the NYU Law Review, a member of the steering committee for Law Students for Human Rights, and a member of the Federal Defender Clinic. He received his undergraduate degree, magna cum laude, from Dartmouth College in 2003. Between college and law school, Eric served as a Dartmouth College Lombard Fellow doing social work in Quito, Ecuador.
Senior Fellow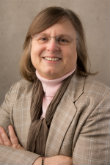 Dorothy Samuels is a senior fellow at the Brennan Center for Justice. Prior to joining the Brennan Center, Ms. Samuels served, for a record 30 years, as a member of The New York Times editorial board, writing on a wide array of legal and social policy issues, with a particular focus on the justice system and civil rights and civil liberties.
Fellow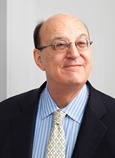 Walter Shapiro has covered the last nine presidential elections. Along the way, he has worked for two newspapers (USA Today and the Washington Post), two news weeklies (Time and Newsweek), two monthlies (Esquire and the Washington Monthly), and two online magazines (Salon and Slate). He is also the author of "One-Car Caravan: On the Road with the 2004 Democrats Before America Tunes In," a chronicle of the early skirmishing for the presidential nomination, published by PublicAffairs in November 2003. A current columnist for Yahoo News, Shapiro teaches a political science seminar on the news media and the 2012 campaign at Yale. And he is working on a book about his con-man great uncle who cheated Hitler.
Fellow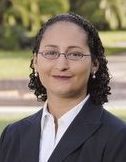 Ciara Torres-Spelliscy is a Brennan Center Fellow and an Assistant Professor of Law at Stetson University College of Law. She is the author of Safeguarding Markets from Pernicious Pay to Play: A Model Explaining Why the SEC Regulates Money in Politics. In 2013, Professor Torres-Spelliscy was named as a member of the Lawyers of Color's "50 Under 50" list of minority law professors making an impact in legal education.