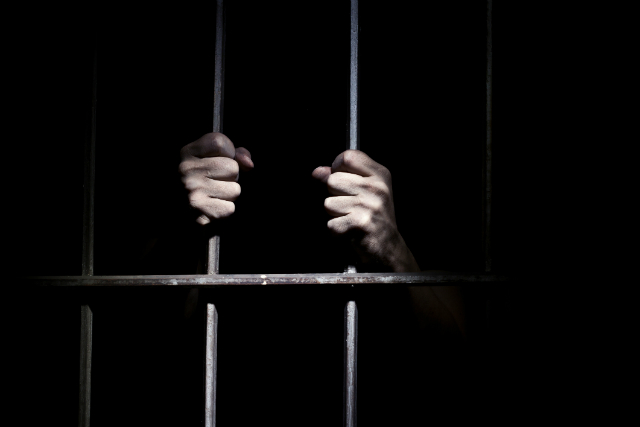 Lawmakers in states that still impose the death penalty always have a choice to make when they intro­duce legis­la­tion that impacts capital cases. They can acknow­ledge the many flaws within their state's death penalty system, under­stand why those flaws exist, and then work with stake­hold­ers in the regime of capital punish­ment to fix the prob­lems that exist. That would mean laws, for example, that require prosec­utors to do a better job of shar­ing exculp­at­ory evid­ence, make DNA test­ing more widely and more quickly avail­able, and adequately fund indi­gent defense work.
Or, those same lawmakers could ignore the flaws that delay capital cases by making them inac­cur­ate and press ahead instead with legis­la­tion that speeds up their resol­u­tion without regard to the accur­acy of the result in any partic­u­lar case. This legis­la­tion would infringe upon core judi­cial func­tions by forcing judges to accept filing dead­lines that may not be "in the interests of justice" or that other­wise may viol­ate the consti­tu­tional rights of capital defend­ants. All in the name of exped­it­ing a process that is delayed by the very substant­ive flaws the lawmakers have chosen to ignore.
This year, regret­tably, lawmakers in at least two death penalty states — Tennessee and Alabama — have chosen to speed up capital cases instead of fixing the prob­lems that slow down capital cases. The bill in Tennessee, styled SB 2322, was just intro­duced last week and has not been debated yet on the floor of the state house. But the meas­ure in Alabama, with the Orwellian title "The Fair Justice Act," already has passed through commit­tees of both houses in Mont­gomery. And there is no reason to think that the GOP-domin­ated legis­lature, or the state's Repub­lican governor, won't endorse and enact the bill. Instead of slow­ing down at the potholes in capital cases these folks want to speed up.
The damage these meas­ures would create is immense — liter­ally a matter of life or death—and not spec­u­lat­ive. In Alabama, defense attor­neys and journ­al­ists already have iden­ti­fied at least five capital cases in which the new rules would make a differ­ence. In just the past seven years, five condemned men there received new trials by invok­ing a process the new Alabama meas­ure would seek to restrain. In two of those cases, judges found that prosec­utors had with­held evid­ence. In one case, there was a valid claim of inef­fect­ive assist­ance of coun­sel. Jury miscon­duct was involved in two other cases.
These injustices might not have been brought to light if the new Alabama rules were in place limit­ing the time avail­able to seek the relief the men sought. The five men given a second chance for due process and a fair trial would either have been executed, because their appel­late rights would have expired, or would have had to rely upon some sympath­etic federal court for relief. But federal judges, thanks to a Clin­ton-era federal law (with another Orwellian title) sharply limit­ing the appel­late rights of capital defend­ants, routinely reject even the most merit­ori­ous appeals on the most tech­nical grounds. Bryan Steven­son, of the Equal Justice Initi­at­ive, based in Alabama, offers this trenchant perspect­ive:
Alabama had the highest rate of execu­tions between 2009 through 2011. We also have the highest death senten­cing rate in the coun­try but still do noth­ing to provide lawyers to condemned pris­on­ers. There are no state-funded programs or agen­cies to provide legal assist­ance to the nearly 200 people on death row. A judge can appoint a lawyer to repres­ent a death row pris­oner but Alabama law limits the amount of money that can be paid to that lawyer to $1500 a case. No "stream­lin­ing" meas­ure can make death penalty appeals more effi­cient until the seri­ous prob­lem of coun­sel is addressed. We have people in Alabama liter­ally "dying for legal assist­ance, that's the crisis the state should be address­ing.
In some ways the proposed Tennessee meas­ure is worse. In addi­tion to restrict­ing dead­lines in capital cases, as Alabama is contem­plat­ing, the Tennessee bill seeks to penal­ize defense attor­neys — to require them to pay fines — if they repres­ent capital defend­ants but later are deemed to have provided "inef­fect­ive assist­ance of coun­sel." The intent is to dissuade bad lawyers from getting involved in capital cases but the effect will be to make it even harder for indi­gent capital defend­ants to get repres­en­ted in court by compet­ent attor­neys who have both the time and the resources to give condemned pris­on­ers a defense to which the Consti­tu­tion entitles them.
Speak­ing of perverse incent­ives, stop for a moment and think about what these meas­ures would mean in real life. Prosec­utors who hide evid­ence — a consti­tu­tional viol­a­tion the courts don't enforce nearly often enough—would know they would simply have to run out the clock with the new dead­lines to forever hide the impact of their miscon­duct. The same is true of witnesses who provide false or inac­cur­ate testi­mony at trial or of jurors who viol­ate their oaths. Ironic, isn't it, that the folks who want to speed up capital dead­lines are the exact same folks who don't want to speed up the test­ing of DNA evid­ence that might exon­er­ate a defend­ant.
Another state that peren­ni­ally seeks to fiddle with its capital proced­ures, another state where indi­gent defend­ants are routinely left without adequate coun­sel, is Flor­ida. In 2000, lawmakers sought to exped­ite capital appeals — and were blun­ted by a ruling by the state supreme court. Last year, invig­or­ated, Flor­ida lawmakers sought to strip power from the state's judi­ciary to formu­late proced­ural rules in capital cases. The meas­ure didn't pass, Bill Raftery of the indis­pens­ible Gavel to Gavel website told me Wednes­day, but it wasn't for a lack of effort. Flor­ida is likely to try again — and again be blocked by the courts from viol­at­ing the consti­tu­tional rights of its capital defend­ants.
Two things are happen­ing here and neither of them speaks well of the lawmakers endors­ing these meas­ures. Either they don't under­stand that delays in capital cases stem from substant­ive prob­lems that occur at or before trial, in which case they are plainly ignor­ant about the topic about which they are legis­lat­ing, or they do under­stand the cause-and-effect here and don't care to fix it, in which case they are abdic­at­ing their legis­lat­ive respons­ib­il­ity to promote sound public policy. There is plenty about the death penalty that is broken in Alabama and Tennessee (and every­where else). But speed­ing past these broken parts is simply no solu­tion at all.
(Photo: Think­stock)