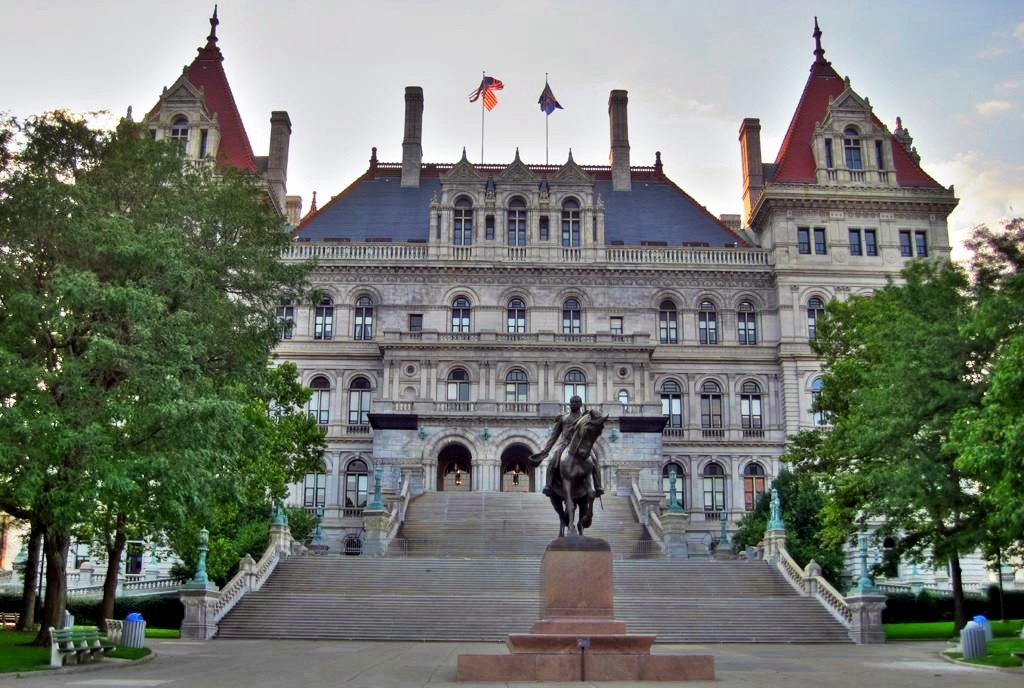 What do you call a state program that's supposed to be created from scratch by a notoriously dysfunctional agency in just a few months and will be repealed at the end of the year? A mistake, maybe—but not a pilot. Yet "pilot" is how the plan for public campaign financing in the 2014 state comptroller election is being characterized. Unfortunately, it's destined to fail.
How did we get here? After massive public pressure to address Albany's culture of corruption, a package of comprehensive reforms centered around public financing was a major part of budget negotiations this year. Gov. Andrew M. Cuomo included the package in his proposed budget, and the Assembly's budget contained a similar package. Senate co-leader Jeffrey Klein (D-Bronx) said he was optimistic that public financing would be a part of the final budget.
But in the end, our elected leaders gave us a budget that failed to reform the role of big money in New York politics. The sky-high campaign contribution limits weren't lowered, disclosure of outside special interest spending wasn't strengthened, and public campaign financing was limited to the 2014 comptroller race. Responsibility for administering the public financing "pilot" falls to the state Board of Elections, which is regarded as dysfunctional, ineffective and underfunded.
Primaries for state offices are scheduled for September, meaning the board is expected to launch a new system for an election that is already underway. The last time the legislature required the Board of Elections to write new regulations, the agency blew its deadline by nine months.
Elected officials argue it was the best they could do given the short timing and Republican opposition in the Senate. But the system was designed to implode. The governor and legislators—all up for election this fall—didn't volunteer to be the guinea pigs in this experiment. Instead, they picked one of the few elected officials who doesn't have a seat at the table in budget negotiations, and they didn't invite the comptroller's input before finalizing the bill.
Incumbent Comptroller Thomas DiNapoli decided he won't participate, saying he "will not be a convenient sacrificial lamb." It's a wise move, and not only because participating would require DiNapoli to give up 73 percent of the funds he's already raised. Participating in this recipe for chaos would only arm the opponents of reform, who could try to use that failure to convince New Yorkers that public financing and other state campaign finance reforms aren't feasible.
Some have questioned DiNapoli's sincerity by pointing out that he proposed a comptroller-only public financing pilot program in the past. But the program DiNapoli supported was set up to succeed. It would have created a new, seven-member board with checks and balances and allowed a realistic amount of time to craft regulations. It also would have limited the amount of money participating candidates could receive from the parties, which would prevent them from continuing to rely on the corrupting influence of large donations from special interests. The 2014 budget plan does none of these things.
We know public financing can work. Successful systems in New York City and Connecticut have empowered average voters to compete with big-money donors for the attention of elected officials. Comprehensive proposals to fundamentally reform the way money drives public policy in Albany were on the table in the budget negotiations. But Cuomo, Klein and the rest of state leadership didn't deliver.
Elected officials continue to promise action on public financing, and we must hope they follow through. In the meantime, don't think that comptroller-only public financing is the solution to Albany's corruption woes.
(Photo: Flickr/Pete Dzintars)