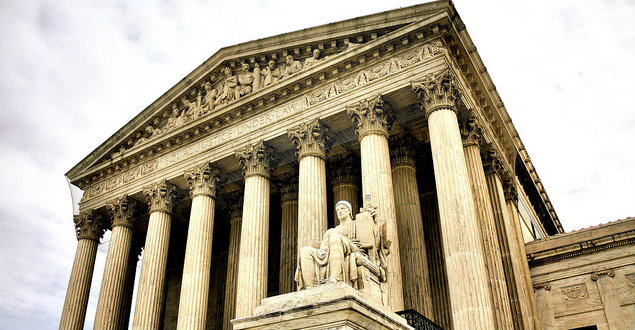 Crossposted on The Christian Science Monitor.
For nearly five decades, the Voting Rights Act has been America's most effective tool to eradicate racial discrimination in voting. Today, a sharply divided Supreme Court has thrown the future of this critical tool in limbo by striking down a key provision of the act. It's now up to Congress to revive the act.
The court upheld the act's core — known as Section 5 — that requires jurisdictions with a history of racial discrimination in voting to gain federal approval before changing their voting laws. But it struck down the formula that determines which jurisdictions are covered by Section 5, which as a practical matter means they do not require pre-approval at this time.
The majority held that the formula was based on old data, but it dismissed in essentially one paragraph the vast record Congress considered — about 15,000 — which supported its conclusion that certain jurisdictions needed to be targeted
In light of the Supreme Court's second-guessing of Congress, lawmakers must act in a decisive and bipartisan way — as they did when reauthorizing the law in 2006 — to protect voting rights of countless Americans and ensure that elections remain free, fair, and accessible.
Read the rest at The Christian Science Monitor.