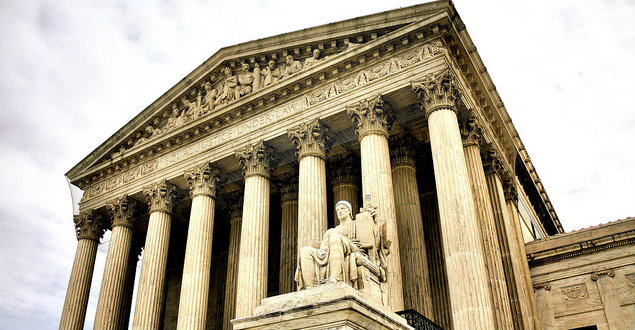 Cross­pos­ted on The Chris­tian Science Monitor.
For nearly five decades, the Voting Rights Act has been Amer­ica's most effect­ive tool to erad­ic­ate racial discrim­in­a­tion in voting. Today, a sharply divided Supreme Court has thrown the future of this crit­ical tool in limbo by strik­ing down a key provi­sion of the act. It's now up to Congress to revive the act.
The court upheld the act's core — known as Section 5 — that requires juris­dic­tions with a history of racial discrim­in­a­tion in voting to gain federal approval before chan­ging their voting laws. But it struck down the formula that determ­ines which juris­dic­tions are covered by Section 5, which as a prac­tical matter means they do not require pre-approval at this time.
The major­ity held that the formula was based on old data, but it dismissed in essen­tially one para­graph the vast record Congress considered — about 15,000 — which suppor­ted its conclu­sion that certain juris­dic­tions needed to be targeted
In light of the Supreme Court's second-guess­ing of Congress, lawmakers must act in a decis­ive and bipar­tisan way — as they did when reau­thor­iz­ing the law in 2006 — to protect voting rights of count­less Amer­ic­ans and ensure that elec­tions remain free, fair, and access­ible.
Read the rest at The Chris­tian Science Monitor.