Earlier this week, the Vermont House of Representatives became the first legislative body to pass an automatic registration bill by a unanimous vote. The legislation would automatically register eligible citizens to vote when they apply for, or renew, a driver's license, unless they decline.
The reform now heads to the Senate for consideration.
By a vote of 137–0, Vermont's tri-partisan passage of the bill, with the support of Secretary of State Jim Condos, reminds us that voter registration modernization enjoys widespread support. Automatic voter registration makes the registration process more convenient for voters and election officials alike and more cost-effective for the state. It's no surprise this reform is increasingly attractive to members of all political persuasions.
California and Oregon passed automatic registration laws in 2015, and in 2016 Vermont and 26 other states, as well as the District of Columbia, have considered automatic registration legislation, as shown in the map below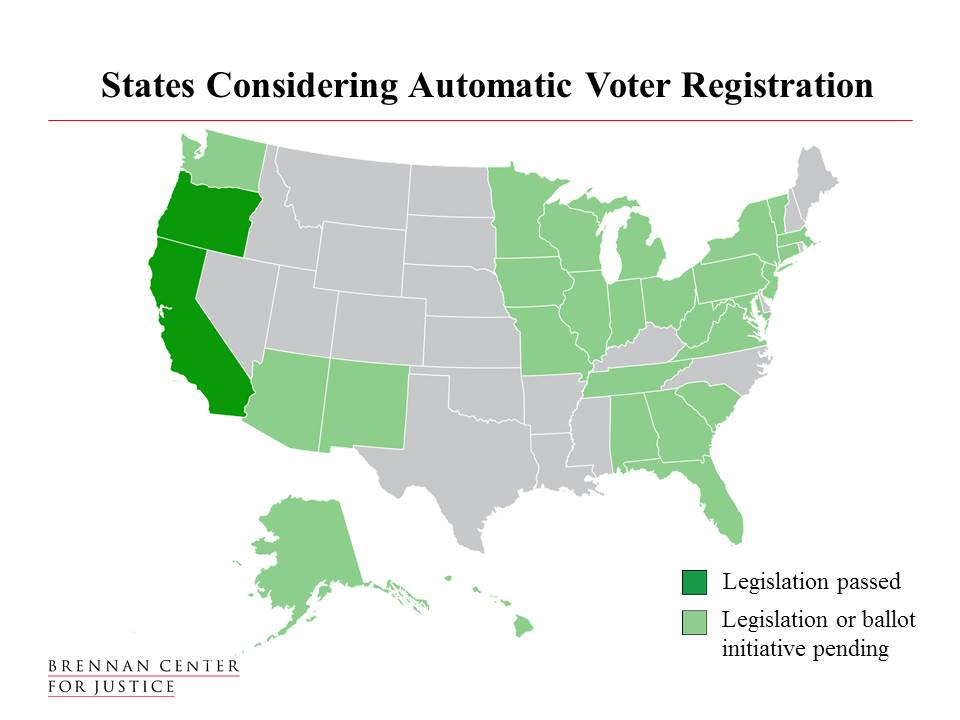 This common-sense reform is gaining momentum across the nation. Vermont's House is not the first to pass automatic registration with bipartisan support — but it is the first to do so without a single "no" vote. And for that it should be congratulated.