When lawmakers defend gerrymanders, their arguments often have an eye-roll inducing effect.
But Pennsylvania Republican legislators have taken head-scratching arguments to a new level in their simultaneous defense of partisan gerrymandering cases in state and federal court.
Just eleven days ago, Pennsylvania Senate president pro tempore, Joseph Scarnati, and Pennsylvania House speaker, Michael Turzai, asked a panel of three federal judges to defer consideration of a partisan-gerrymandering challenge to the state's 2011 congressional map because another challenge to the same map was pending before the Pennsylvania Supreme Court.
Scarnati and Turzai's reasoning at the time was straightforward. The state-court case could moot the federal case if it resulted in a redrawing of the 2011 map. In addition, they vigorously argued that state courts were better suited than federal courts to decide redistricting claims: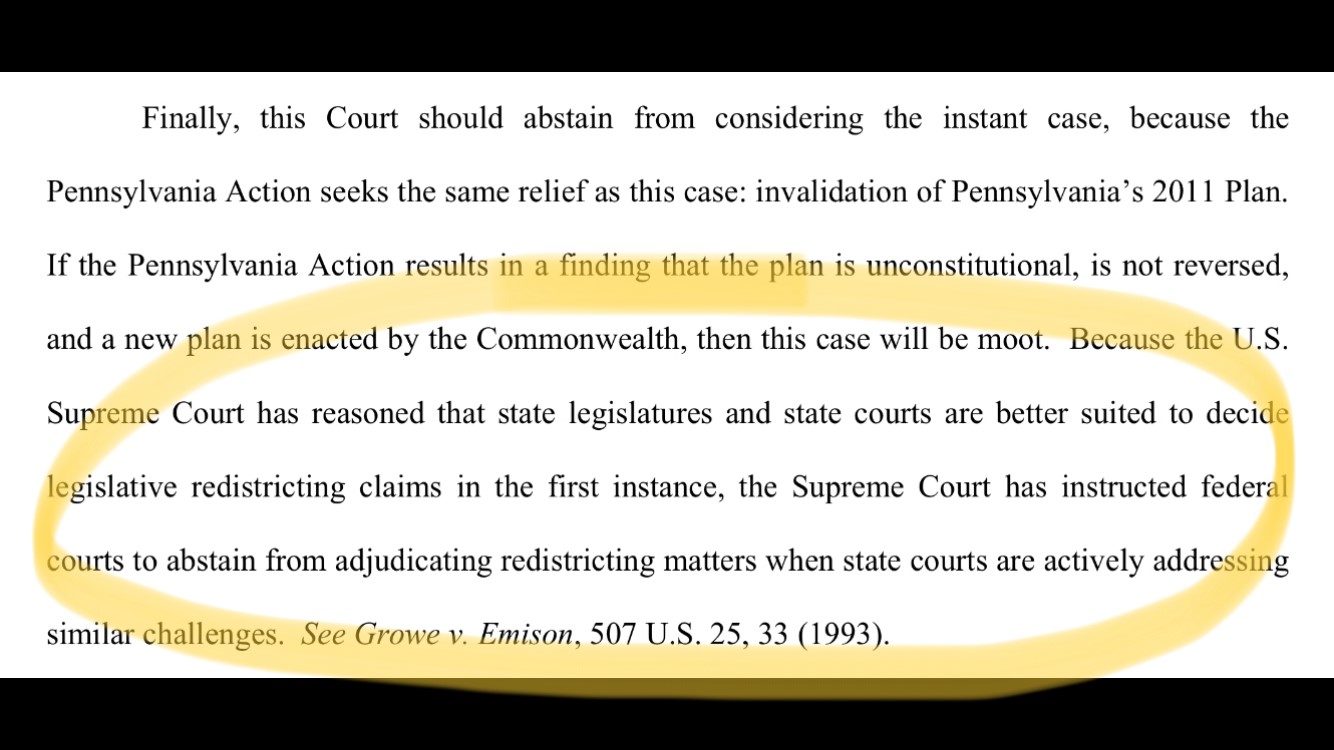 But flash forward a week and half.
On January 22, the Pennsylvania Supreme Court ruled that the state's 2011 congressional map is an unconstitutional partisan gerrymander and ordered the map to be redrawn in time for the 2018 election.
But now Scarnati and Turzai are saying that they will appeal the Pennsylvania Supreme Court's decision to the U.S. Supreme Court. And while lawmakers' position used to be that this was a state constitution case that should be decided by state courts, a lawyer for Pennsylvania Senate Republicans told a reporter after the ruling that wasn't the case anymore. Rather, "no matter how you cut this, this is a federal court issue. It's under the federal constitution."
If a week is a long time in politics, it apparently also is a long time in redistricting.
(Photo: Wikimedia)