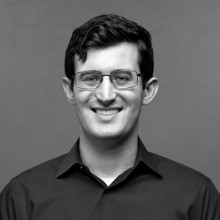 Alex Cohen
Senior Research & Program Associate,
Democracy
Alex Cohen is a senior research and program associate for the Fellows Program, where he supports work on constitutional amendments and constitutional reform movements. Prior to joining the Brennan Center, Cohen worked with Common Cause and the Progressive Policy Institute.
Cohen has a BA in politics and economics from Occidental College. A member of Phi Beta Kappa, he received the Larry Caldwell Outstanding Senior Award from the politics department and the Bennett W. Schwartz Award for Outstanding Senior in the economics department. Cohen's honors politics thesis examined how the rhetoric of civil religion has been employed by presidents of the United States to construct American identity and race at key historical points. He also publishes the popular webcomic Tiny Snek Comics.
Stay up to date
Informed citizens are our democracy's best defense