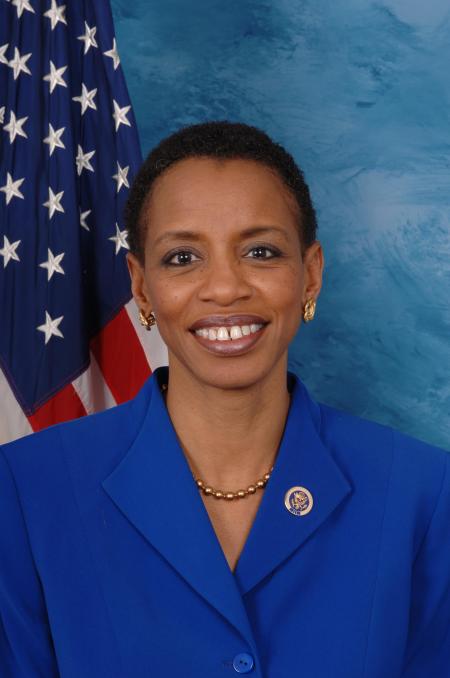 Donna F. Edwards, a former member of Congress representing Maryland's Fourth District, joined the Brennan Center for Justice at NYU School of Law this week as a Senior Fellow.
Edwards was a member of Congress for more than eight years, serving on the House Transportation and Infrastructure Committee and the Science and Technology Committee, as well as the Tom Lantos Human Rights Commission. She led a task force of House Democrats, Restoring People-Powered Politics, which focused on campaign finance and election reform. And she was the first African-American woman to represent Maryland on Capitol Hill.
A deep record of public service also marked Edwards' career before Congress. As the co-founder and executive director of the National Network to End Domestic Violence, she led the effort to pass the 1994 Violence Against Women Act. She has also worked with Public Citizen, the Center for New Democracy, and Lockheed Corporation's Spacelab program at the Goddard Space Flight Center. She also served as executive director of the Arca Foundation.
"We're thrilled to be welcoming Donna Edwards," said Michael Waldman, president of the Brennan Center. "As a policymaker and lawyer, she has long been a leader in the drive to strengthen American democracy. Her career of creative activism gives her a distinct and hugely valuable perspective."
"I'm looking forward to working with the Brennan Center and building on its legacy of working toward a more free and fair election system and equal justice for all," said Donna Edwards. "These ideals define American democracy, and the mission to uphold them is as important now as it's ever been."
Edwards will be based in Washington, D.C. To schedule an interview, contact Rebecca Autrey (rebecca.autrey@nyu.edu, 646–292–8316).
###