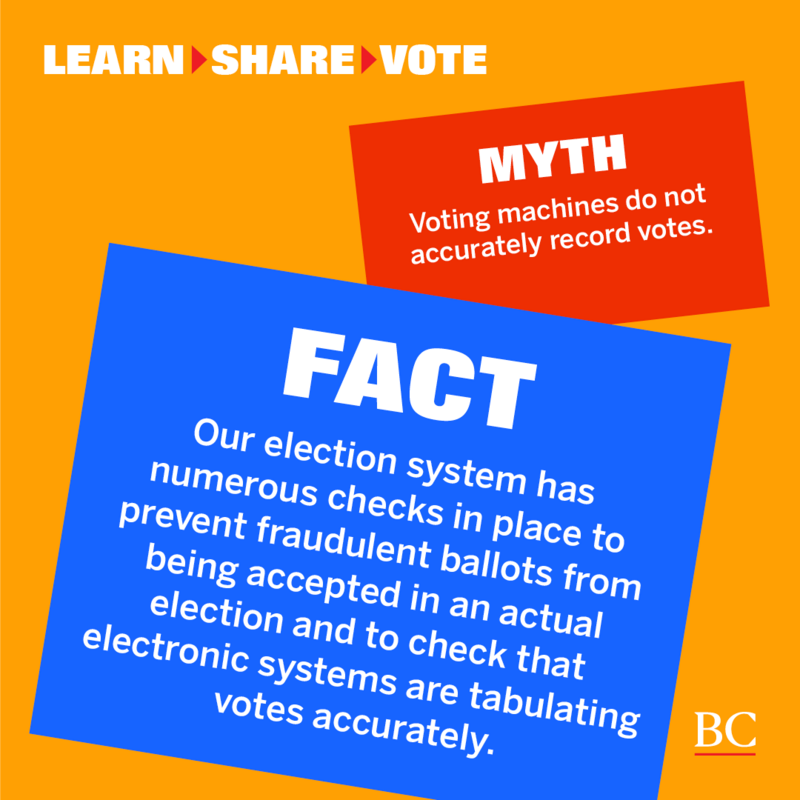 Myth vs. Fact: Some candidates have been using the news that a Dominion voter assist system used to print ballots ended up for sale — first at Goodwill, then later on eBay — as reason to cast doubt on vote totals from voting machines. This is wrong on a number of levels.
First, this system in question is not a voting machine that tabulates votes, and access to a machine like it could not have altered vote counting. It is typically used by voters with disabilities to fill out their paper ballots. It was purchased by a cybersecurity expert who regularly works with election officials to test voting technology and identify potential vulnerabilities. After buying it on eBay, he contacted the Michigan secretary of state's office to ensure it was legal for the machine to be available.
Regardless of the facts of this particular case, our election system has numerous checks in place to prevent fraudulent ballots from being accepted in an actual election and to check that electronic systems are tabulating votes accurately. While practices vary by locality, all state and local officials employ a combination of testing and certification practices both before and after elections. This includes federal, state, and local testing during procurement and immediately before each election, as well as post-election audits comparing paper totals to machine counts.