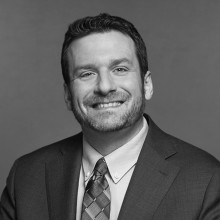 Daniel I. Weiner
Director, Elections and Government,
Democracy
Daniel I. Weiner serves as director of the Brennan Center's Elections and Government Program, where he leads work on money in politics, voting and elections, government ethics, and other democracy and rule of law issues. He has authored a number of nationally recognized reports and law review articles on election law and related topics. He also writes and comments regularly for media outlets such as the New York Times, the Washington Post, the Los Angeles Times, the Wall Street Journal, Politico, Slate, the Daily Beast, CNN, MSNBC, ABC News, and National Public Radio. He has testified before Congress, state legislatures, and other governmental bodies, and regularly provides legal and policy advice and other assistance to leaders in Washington and across the country.
Weiner previously served as senior counsel to Commissioner Ellen L. Weintraub at the Federal Election Commission, including during her term as chair of the commission in 2013. In this role, Weiner assisted with managing the agency and advised the commissioner on a broad array of legal issues under federal campaign finance law, the Administrative Procedure Act, and the First Amendment. Before his service at the FEC, Weiner practiced law in the Washington office of Jenner & Block, LLP, where he litigated cases at the trial and appellate levels, counseled regulatory clients, and maintained an active pro bono practice focused on LGBTQ+ rights.
Weiner received his JD from Harvard Law School, after which he clerked for the Honorable Diana E. Murphy on the U.S. Court of Appeals for the Eighth Circuit. He graduated magna cum laude with honors from Brown University with a degree in history. Outside of his work at the Brennan Center, Weiner has presided over attorney discipline cases as a hearing committee chairman for the District of Columbia Board on Professional Responsibility.
Informed citizens are democracy's best defense