Brennan Center Constitutional Fellow
Monica Youn is the inaugural Brennan Center Constitutional Fellow at NYU School of Law, where she focuses on election law and First Amendment issues. Prior to the fellowship, she directed the Brennan Center's Money in Politics program. Before joining the Brennan Center, she was in private practice, and also served as law clerk to Judge John T. Noonan, Jr. in the United States Court of Appeals for the Ninth Circuit. She is the editor of Money, Politics, and the Constitution: Beyond Citizens United, a book of essays by leading constitutional scholars and she has published law review articles on election law issues.
Senior Policy Advisor
Sidney Rosdeitcher is a retired litigation partner from Paul, Weiss, Rifkind, Wharton & Garrison, L.L.P., where he is now Of Counsel. He was lead counsel in the Center's defense of Santa Fe's Living Wage Ordinance and worked with the Center in earlier living wage litigation in St. Louis. He has long been active in public interest matters. He was a member of the Executive Committee of the New York City Bar Association, chaired its Committees on Civil Rights, International Human Rights, and Professional and Judicial Ethics, and Council on International Affairs and is now Chair of its Task Force on National Security and the Rule of Law. He is a Director of the Lawyers Committee for Civil Rights and co-chair of its Subcommittee on the Powers of Congress. He received the Lawyers Committee's Segal Tweed Award for his contribution to civil rights and Human Rights First's Marvin E. Frankel Pro Bono Award for his asylum work. He also taught civil liberties at Brooklyn Law School and ethics at Columbia Law School. Before joining Paul, Weiss, Mr. Rosdeitcher served in the Department of Justice's Office of Legal Counsel and on leave of absence from Paul, Weiss, as assistant to Commissioner Philip Elman of the Federal Trade Commission.
Fellow
Barton Gellman (@bartongellman) is a Fellow in the Brennan Center's Liberty and National Security Program. A Pulitzer Prize winning journalist and author, he writes about government and politics at Time magazine, where he is contributing editor at large. At Princeton University, he holds appointments as Lecturer and Author in Residence at the Woodrow Wilson School of Public and International Affairs. His bestselling book, Angler: The Cheney Vice Presidency, was named to the New York Times "Best Books of 2008," won the Los Angeles Times Book Prize, and is in development for an HBO feature film. During 21 years at the Washington Post, Gellman served tours as legal, military, diplomatic and Middle East correspondent. His professional honors include two Pulitzer Prizes, a George Polk Award, a Henry Luce Award and Harvard's Goldsmith Prize for investigative reporting.
Fellow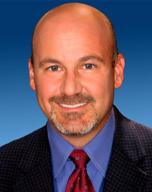 Andrew Cohen is a fellow at the Brennan Center for Justice. He is also a contributing editor at The Atlantic, legal analyst for 60 Minutes, and chief analyst and legal editor for CBS Radio News. He has won a Murrow Award as one of the nation's leading legal analysts and commentators. He is the winner of the American Bar Association's 2012 Silver Gavel Award for his Atlantic commentary about the death penalty in America. Follow Cohen on Twitter at @CBSAndrew.
Legal Fellow
Amos serves as a legal fellow at the Brennan Center. His work examines how foreign and international law may be used to advance civil rights reforms across a wide range of issues, from counterterrorism to mass incarceration to campaign finance. He works mainly with the Liberty and National Security Program, which seeks to ensure that our government respects human rights and fundamental freedoms in conducting the fight against terrorism. Before joining the Brennan Center, Amos was a research associate with the NYU Center for Constitutional Transitions in New York, and the International Institute for Democracy and Electoral Assistance in Beirut. His work at both organizations focused on constitutional design in the Middle East post-Arab Spring.
Counsel/Katz Fellow
Roopal Patel is a Counsel/Katz Fellow* in the Brennan Center's Justice Program. Roopal focuses on ending unnecessary incarceration, and has specialized expertise in promoting policies to end debtors' prisons. She has brought much need national attention to this issue and has documented the national trend of incarceration of the poor due to inability to pay criminal justice debt, and proposed reforms. She also researches and devises reforms to sentencing laws and works to improve the quality of legal representation in criminal defense, immigration proceedings, and civil legal aid. She seeks to improve justice for marginalized communities and end racial disparities.
Read more about our Fellowship Opportunities.