Legislative Assaults on State Courts - 2018
Legislatures in at least 16 states are considering legislation that would diminish the role or independence of the courts.
This post was updated on April 5, 2018. Read a related op-ed at The American Prospect.
In the Trump era, courts frequently appear to be the last line of defense against partisan overreach. But in many states, courts' vital role in our democracy is under threat.
In our democratic system, judges serve as an independent check on the political branches, not a tool of the legislature or the governor. Courts are required to decide cases regardless of politics or external pressures, and to ensure that the other branches do not overstep their authority or encroach on individual rights.
Yet, so far this year, legislators in at least 16 states are considering at least 51 bills that would diminish the role or independence of the judicial branch, or simply make it harder for judges to do their job – weakening the checks and balances that underlie our democratic system. To identify bills, the Brennan Center reviewed legislation identified by CQ StateTrack, provided by Piper Fund, media reports, and the National Center for State Court's Gavel to Gavel website.
The bills threaten this balance of power in a variety of ways. Many seek to give the legislature or governor more power over judicial selection, often for partisan advantage; others give the legislature the power to override court decisions and decide the constitutionality of laws they themselves wrote; still others exert political, financial, or other pressures on courts to change the outcome of future cases.
Last year the Brennan Center documented several trends with respect to legislative assaults on the courts, including 45 bills introduced in 2017. This year, many of those trends have continued while new ones have emerged.
In 2018, as of April 4, lawmakers in at least 16 states have considered legislation that would diminish the role or independence of the courts. Lawmakers have introduced at least five new bills in the last month, including bold efforts to impeach four justices in Pennsylvania and to limit the state supreme court's jurisdiction in Kansas:
Twenty-three bills in eight states would inject greater politics into how judges are selected
Nine bills in six states would increase the likelihood of judges facing discipline or retribution for unpopular decisions or would politicize court rules or processes
Six bills in three states would cut judicial resources or establish more political control over courts in exchange for resources
Four bills in three states would manipulate judicial terms, either immediately removing sitting judges or subjecting judges to more frequent political pressures
Eight bills in seven states would restrict courts' power to find legislative acts unconstitutional or allow the legislature to override court decisions
Five bills have advanced in significant ways in 2018, either passing favorably out of a committee or subcommittee, receiving a hearing, or passing through one house of the legislature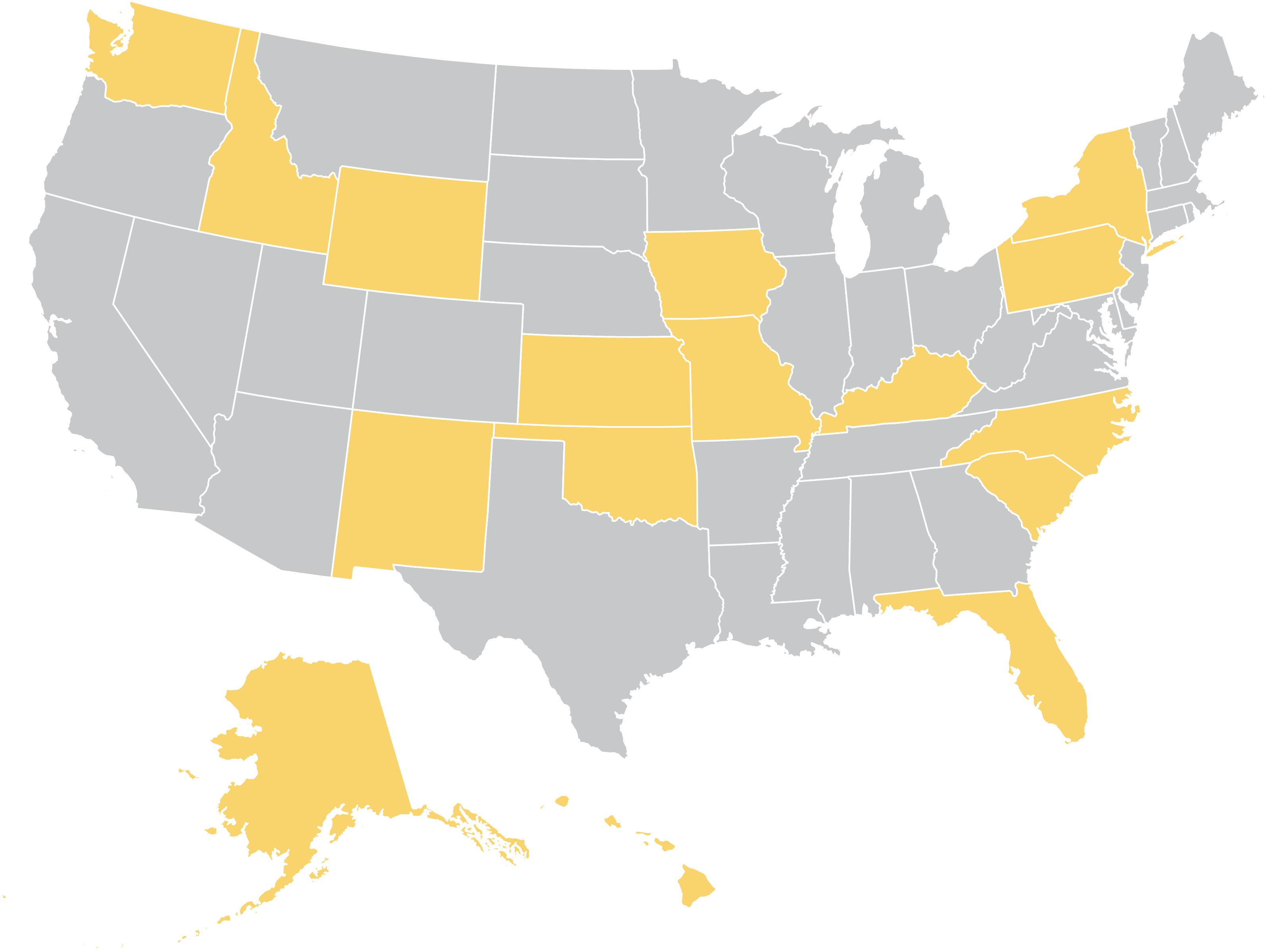 Many of these efforts have been concentrated in a handful of states. In two states, North Carolina and Oklahoma, numerous legislative proposals reflect a concerted effort by legislators to gain a partisan advantage in the courts. In North Carolina, these proposals follow Republicans' loss of the governorship and a conservative majority on the state supreme court in 2016, while retaining a veto-proof legislative majority. In Oklahoma, bills follow high-profile rulings on the death penalty, abortion and religion that ran against the state's conservative politics, and continue a trend in the state which saw 15 bills to change how judges are selected in 2016 alone.
In Pennsylvania and Kansas, impeachment and jurisdiction-stripping proposals have been introduced in direct response to individual court rulings interpreting the states' constitutions. In Pennsylvania, the supreme court ruled in January that the state's congressional map was an unconstitutional partisan gerrymander, prompting an impeachment effort. In Kansas, the Supreme Court set an April 30 deadline for the legislature to fulfil its constitutional obligation to sufficiently fund the public education system.
Finally, in Iowa, a dispute between the legislature and judiciary over allowing guns in courthouses is at least partially fueling a number of the new proposals.
And, while these states may be the locus of anti-court legislation, legislative threats to courts can be seen across the country. These bills aim to:
Change Judicial Selection Systems: In eight states, 23 bills would change how judges are selected. In most cases the result would be to inject greater politics into the selection process. States use a variety of methods to select judges, but the practices that best preserve judicial independence and integrity are those that insulate judges from the constant political and partisan pressures that other branches face. To this end, many states use nonpartisan judicial nominating commissions to vet and recommend judges for appointment. But a new legislative trend this year would keep those commissions in name while significantly shrinking their role.
Add politics to the selection process
Weaken or eliminate nonpartisan judicial nominating commissions
In Missouri (SJR 28), Oklahoma (SJR 43), and South Carolina (H 3204, H 3207, H 4043), proposed legislation would leave selection commissions in place, but significantly limit their role in the appointment process. Currently the commissions in those states recommend three candidates to the Governor, or to the legislature in the case of South Carolina, to choose from for appointment. These bills would require that commissions put forward every "qualified" applicant, substantially curtailing the commission's role. Legislators in North Carolina have floated a similar proposal this year.
Create a partisan advantage in judicial selection
In North Carolina (H 240, H 241), two bills would transfer to the General Assembly (the state's legislature) the Governor's current authority to appoint judges to fill interim district court vacancies and appoint special superior court judges. Another bill (H 335) requires the governor, when filling a vacancy on the Supreme Court, Court of Appeals, or a superior court, to select from a list provided by the leaders of the political party of the vacating judge. These bills were introduced by Republicans in the General Assembly after a Democrat was elected Governor.
A bill in North Carolina (H 717) to redraw district court and superior court judicial districts would disproportionately harm voters of color and Democratic voters, amounting to judicial gerrymandering, according to analyses by NC Policy Watch and the Southern Coalition for Social Justice. Another bill (H 677) would then add district court judges to the three-judge panels which, in North Carolina, hear cases high-stakes cases related to redistricting and challenges to the constitutionality of legislative acts.
A proposed constitutional amendment in Pennsylvania (HB 829) would have voters elect Supreme Court Justices by seven districts of equal population, rather than statewide. While districted elections are not necessarily harmful, they can open the door to gerrymandering and other partisan gamesmanship. This bill was introduced by a Republican legislator without explanation following an election in which Democrats gained a majority of seats on the state Supreme Court.
Politicize Judicial Rulings, Discipline, or Court Rules: Six states are considering legislation that would put undesirable political pressure on judicial decisionmaking. Judges must be able to decide cases without fear of retribution, yet some of these bills would increase the likelihood of a judge losing their job for making an unpopular ruling. Other proposals would empower politicians to alter court procedures for reasons other than fair and efficient decisionmaking.
Reduce or Control Court Resources: Three states would significantly reduce judicial branch resources, or demand increased control over the judicial branch in exchange for resources. When legislators threaten to cut judicial funding unless judges adhere to the legislature's wishes, it violates the separation of powers principles that our democracy relies on. And actual losses of funding or resources have forced courts to close or led to case backlogs, making it harder to access justice.
A bill in North Carolina (S 617) largely eliminates "emergency judges," which lower courts had previously relied on to help alleviate backlogs. Last year, restrictions on the use of these judges forced courts to cancel court sessions.
A series of bills in Iowa (SF 2044, SF 2052, SF 2104, HF 2036) respond to Iowa Chief Justice Mark Cady's directive that the judicial branch would continue to enforce a courthouse weapons ban despite a new Iowa law allowing guns in courthouses. One proposal provides that, if an Iowa court enforces a weapons ban, the court must pay rent to the state and must pay for an armed security guard using funds from the chief judge's salary. Two other bills would expressly allow persons to carry weapons in courthouses, regardless of any court prohibitions. Another would reduce Supreme Court Justice's salaries to $25,000, an approximately 85 percent pay cut. The sponsor of the judicial salary bill said, "If the Supreme Court wants to act like legislators they need to start getting paid like legislators." Iowa's part-time legislators make $25,000 annually.
A bill in New York (A 09505) would, in exchange for giving the judicial branch an additional 0.5 percent budget increase, require that judges file monthly certifications that they worked for at least 8 hours on each workday of the preceding month. The bill would also require periodic audits of judicial salaries and operating expenses by the state comptroller.
Alter Judicial Term Lengths and Limits: Proposals in three states would alter judicial terms of office, expediting the removal of sitting judges and increasing the frequency of judicial elections. The shorter a judge's term length, the greater the pressure that judge will feel to rule with electoral or political, rather than legal, considerations in mind. And, while term limits can be beneficial, judges must be allowed sufficient time to serve and should not be removed from the bench for partisan reasons.
In North Carolina (S 698), where judges are elected in newly-partisan races, a bill would reduce all judicial terms to two years, subjecting judges to perpetual campaigns and magnifying the reselection pressures judges already face. One legislator supporting the bill said, of judges, "if you're going to act like a legislator, perhaps you should run like one."
In Iowa (HJR 2002), where appointed judges retain their seats via non-partisan retention elections, a proposed amendment to the constitution would cut Iowa Supreme Court justices' terms in half from eight years to four years.
Another proposed constitutional amendment in Iowa (HJR 2001) would maintain Supreme Court Justices' current eight-year terms, but limit justices to a single term. More than half the current justices, including all justices appointed by a Democratic governor, have served for more than eight years.
A bill in Oklahoma (SB 699) would require appellate judges and justices to retire when the sum of their years of judicial service and their age equals 80 years. If implemented, this bill would require the retirement of seven members of the nine-member Oklahoma Supreme Court.
Shield the Legislature from Court Rulings: Proposals in seven states would make it more difficult, or impossible, for either state or federal courts to rule a legislative act unconstitutional. These bills undermine one of the core responsibilities of state courts, which is to ensure that the two other branches are adhering to the states' constitution. Two would put legislators' interpretation of the United States Constitution above that of the United States Supreme Court.
Change Size of Courts: Court packing and court shrinking, adding or removing seats from a court, can be one more way for legislatures or governors to gain a partisan advantage in their state's courts. In recent history, Georgia and Arizona added seats to their state supreme courts to do just that. But removing sitting justices from the bench can have a similar impact.
In Oklahoma (HB 1699), a bill would reduce the number of justices on the state Supreme Court from nine to five. The bill's formula for determining which current justices retain their seats would most likely result in changed ideological control of the court within two years.