Rethinking Intelligence: Reforms for a Failing System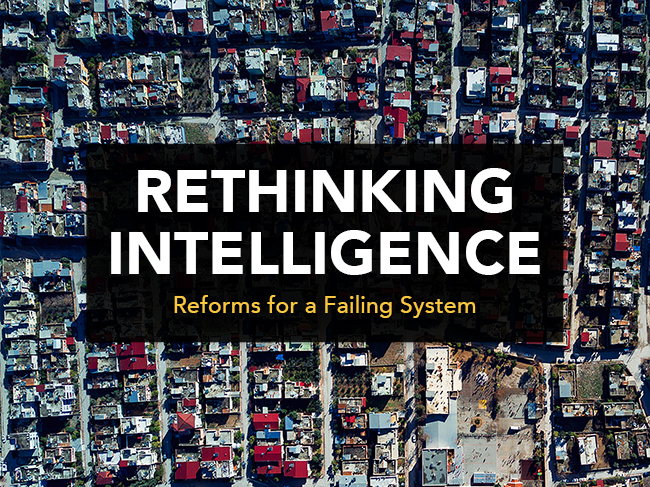 The U.S. intelligence enterprise is in crisis: NSA spying; CIA torture; waste, fraud, and abuse in the military; foreign policy in disarray; intelligence failures in Egypt, Libya, Syria, and the Ukraine; terrorists slipping through FBI dragnets. Despite heavy news coverage, reform efforts have been slow, incremental, and ineffectual, raising questions as to whether Congress and the courts remain effective checks against abuse.
Brennan Center fellow Michael German, a former FBI Special Agent, interviews former government officials, academics, and advocates who have challenged conventional wisdom about the effectiveness of U.S. intelligence, national defense, and homeland security policies. Their expert analysis lays the groundwork for a more intelligent and robust intelligence enterprise.
Follow the project on Twitter @RethinkIntel and see our recent work and appearances here.