---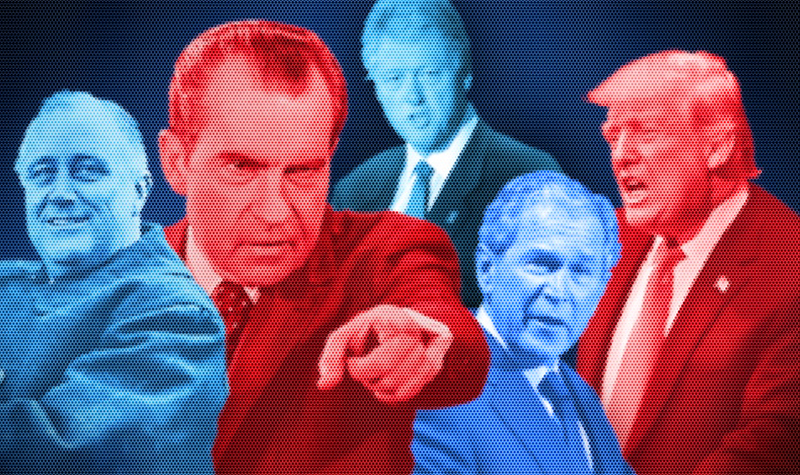 A Report from the National Task Force on Rule of Law & Democracy
The values that undergird American democracy are being tested.
We've long relied not just on formal laws and the Constitution, but also on unwritten rules and norms that constrain the behavior of public officials. Today, these guardrails are under threat.
For years, many assumed that presidents had to release their tax returns, and would refrain from interfering in criminal investigations. It turns out that neither assumption is true. Respect for expertise, for the role of the free press, for the proper independent role of the judiciary, seemed firmly embedded practices. Until they weren't.
Presidents have overreached before. When they did so, we acted. It is time to act again — to turn soft norms into hard law. A new wave of reform solutions is essential to restore public trust. And as in other eras, the task of advancing reform cannot be for one or another party alone.
Hence the
National Task Force on Rule of Law & Democracy
— a nonpartisan group of former public servants and policy experts. We have worked at the highest levels in federal and state government, as prosecutors, members of the military, senior advisers in the White House, members of Congress, heads of federal agencies, and state executives. We come from across the country and reflect varying political views. Now we have come together to develop solutions to repair and revitalize our democracy.
---
---
| | |
| --- | --- |
| | Past presidents have overreached. And when they've done so, the system has often responded. Here's how we've addressed prior abuses — and what we need to do this time. |
---
| | |
| --- | --- |
| | We need to stop careening from crisis to crisis, adopt new rules and laws, and restore faith in American ethics and government for the long haul. |
---
Source URL: https://www.brennancenter.org/taskforce
Links
[1] https://www.brennancenter.org/print/20541
[2] https://www.brennancenter.org/publication/proposals-reform-national-task-force-rule-law-democracy
[3] https://www.democracytaskforce.org
[4] https://www.brennancenter.org/sites/default/files/publications/TaskForceReport_2018_09_.pdf
[5] https://www.brennancenter.org/press-release/bipartisan-task-force-unveils-proposals-strengthen-government-ethics-rule-law
[6] https://www.brennancenter.org/fixing-democracy-lessons-history
[7] https://www.usatoday.com/story/opinion/2018/10/02/prevent-corruption-protect-rule-law-restore-faith-america-column/1491771002/