---
2016 Brennan Legacy Awards Dinner
Tuesday, November 15, 2016 - 6:30pm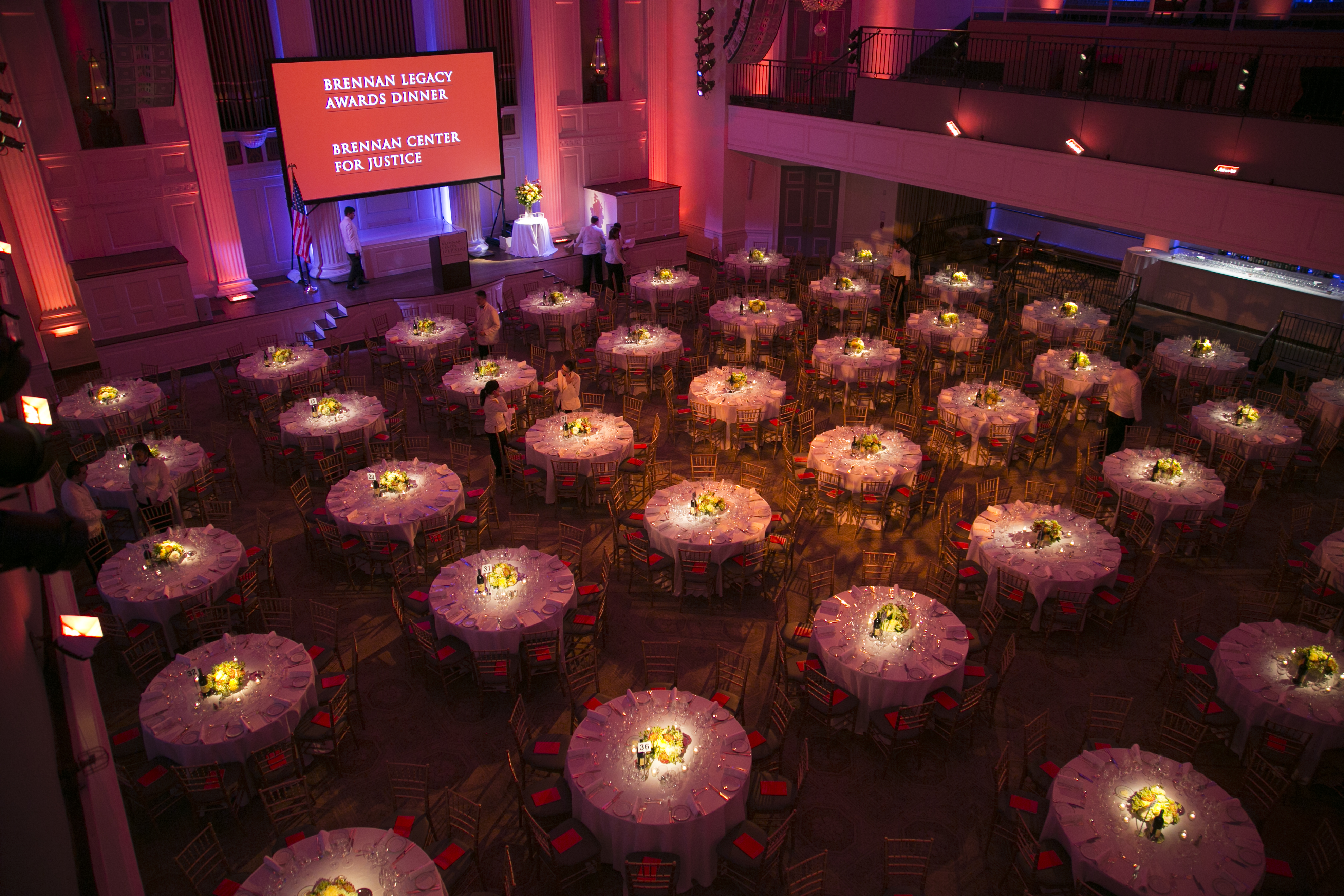 An Event to Benefit the Brennan Center for Justice at NYU School of Law
583 Park Avenue
New York City
HONORING
Sandra Phillips
Group Vice President, Chief Legal Officer and General Counsel
Toyota Motor North America, Inc.
Christopher Jackson
Hamilton
An American Musical
Co-Chairs
Patricia Bauman & the Hon. John Landrum Bryant
Vincent Galvin, Jr., Bowman and Brooke LLP
Michael J. Gillespie, Debevoise & Plimpton LLP
Gail Furman
Robert D. Hays, King & Spalding
Jami Wintz McKeon & David L. Schrader, Morgan, Lewis & Bockius LLP
John P. Hooper, Reed Smith LLP
Latondra Newton, Toyota Motor North America, Inc.
Dinner Committee
Naomi Aberly
Robert A. Atkins
Jeff Benjamin
Danielle C. Gray
Kimberley D. Harris
James E. Johnson
Daniel F. Kolb
Ruth Lazarus & Michael Feldberg
Keith Mestrich
Lawrence B. Pedowitz
Steven A. Reiss
Lee S. Richards III
Gerald Rosenfeld & Judith Zarin
E. Joshua Rosenkranz
Emily Spitzer & Eric Lewis
Christine A. Varney
For information about event sponsorship and tickets, please click here [2]. For further information, please contact Margi Briggs-Lofton at (646) 505-5175 or brennan@simpaticollc.com [3].
Chair's Circle Leader
[4]
Chair's Circle
Patricia Bauman
& the Hon. John Landrum Bryant
[5]
[6]
Gail Furman
[7]
[8]
[9]
---
Source URL: https://www.brennancenter.org/event/brennan-center-legacy-awards-dinner-2016
Links
[1] https://www.brennancenter.org/print/15510
[2] https://www.brennancenter.org/sites/default/files/events/BLAD_Sponsorship_Form_2016.pdf
[3] mailto:brennan@simpaticollc.com
[4] http://www.toyota.com/usa/
[5] http://www.bowmanandbrooke.com/
[6] http://www.debevoise.com
[7] http://www.kslaw.com
[8] http://www.morganlewis.com/
[9] https://www.reedsmith.com/