Voting Newsletter: Two-Tier Voting Confusion, Posner Concedes Voter ID Mistake
Latest Developments
Dual Voting Systems in Kansas and Ariz. Set to Cause Confusion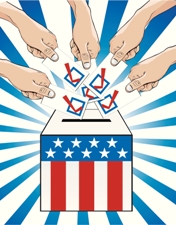 In an attempt to sidestep a June Supreme Court ruling, Kansas and Arizona plan to create voting systems with two sets of registration lists — one for local and state elections and one for federal races.
The move comes after the Supreme Court invalidated Arizona's law requiring proof of citizenship to register to vote, as it applied to the federal registration form.
Creating two separate lists allows Arizona and Kansas (which has a similar law) to comply with the Court ruling while still blocking voters from casting a ballot in state and local elections if they did not supply documentary proof of citizenship when registering.
Even the law's supporters say the two-tier system is problematic. "We have a hard enough time already to get people to go to the right voting place," said a spokesman for Arizona Secretary of State Ken Bennett (R), who backed the citizenship law. "The last thing any poll worker wants is to have to tell someone who might be voting for the first time why they can't vote for governor."
Advocates are concerned a two-tier system will create confusion and make it harder some to vote. Illinois and Mississippi tried similar systems in the past, but each was blocked.
Key Judge Admits Strict Photo ID to Vote a Mistake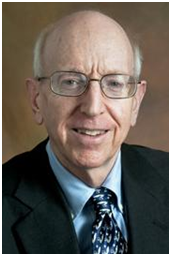 U.S. Court of Appeals for the Seventh Circuit Judge Richard Posner (left) said he was wrong to find Indiana's photo ID law constitutional. The decision was upheld by the U.S. Supreme Court in 2008 and has been used to justify voting restrictions in other states.
"Do you think that the court got this one wrong?" Mike Sacks asked Posner on HuffPost Live. "Yes. Absolutely," Posner replied. "And the problem is that there hadn't been that much activity with voter identification. Maybe we should have been more imaginative."
Posner, a senior lecturer at the University of Chicago Law School, is a respected and influential judge who was nominated to the Seventh Circuit by President Ronald Reagan.
The Brennan Center submitted amicus briefs to both the Seventh Circuit and Supreme Court predicting what Posner now concedes — voting measures like strict photo ID laws would disenfranchise legitimate voters.
---
State Updates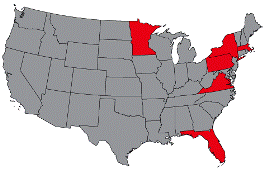 Florida – Advocates blasted Secretary of State Ken Detzner (R) for renewing Florida's controversial voter purge effort, which was halted before the 2012 election. Detzner said the state's use of a federal immigration database, called SAVE, will increase the purge's accuracy. But critics say the Department of Homeland Security has warned the database is not a foolproof way to verify the voter rolls.
Massachusetts – State legislators passed a constitutional amendment to allow early voting. For the amendment to take effect, it must be passed by two successive state legislatures and then approved by voters.
Minnesota – Secretary of State Mark Ritchie's (D) decision to create an online registration system drew fire from Republicans. Instead of opposing an online system, the Minneapolis Star Tribune urged, GOP leaders should work to perfect the proposal, which has "been proven to work in other states and that many Minnesotans are eager to use."
New York – The New York Times scolded New York City's Board of Elections for mismanaging elections, saying it "runs a slow, often loony system that can't seem to deal with voting in the computer age." The editorial board recommended better training, permitting early voting, and simplifying the ballot, among other fixes.
Pennsylvania – The state's strict photo ID law will not be in effect for November's election, but advocates are concerned the state's campaign to educate voters about the law will sow confusion about what is needed to cast a ballot this year. "If one individual is under the impression that they will not be permitted to vote without a photo ID and stays home on November 5, that is one person too many," said State Sen. Matt Smith (D).
Virginia – State election officials purged nearly 40,000 voters from the rolls. A federal judge Friday rejected a request to halt the purge from state Democrats, who contend it may eliminate eligible voters from the rolls just weeks before the election, which includes a vigorously contested gubernatorial race. County registrars found problems with the roster. It is "clearly inaccurate and unreliable," said Lawrence C. Haake III, Chesterfield County's GOP registrar, who found a 17 percent error rate.
Click here for the Brennan Center's comprehensive list of 2013 state voting proposals.
---
Media Round-Up
A majority of states have joined a new alliance to clean up voter lists by identifying citizens registered in multiple states and dead voters still on the rolls, the Associated Press reported. While maintaining accurate voter rolls is necessary, the Brennan Center's Wendy Weiser warns that officials must be careful to not mistakenly remove legitimate voters.

A new USA Today poll shows bipartisan support for increasing voting access. Three of four respondents support increased early voting and 58 percent believe registration should be allowed on Election Day. Eight in 10 Americans also support requiring a photo ID to vote.

The Washington Post praised Attorney General Eric Holder's suit challenging North Carolina's new voting restrictions, but said his actions demonstrate why Congress, not the Obama administration, should revive the Voting Rights Act.