Voting Newsletter: How Voting Restrictions Impacted the 2014 Election, Federal Ruling on Registration Law
Latest Developments
How Voting Restrictions Impacted the 2014 Election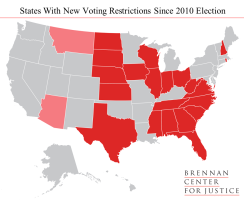 With restrictions in place for the first time in more than a dozen states, voters last week experienced the full force of new laws making it harder to vote.
While it may take months to assess their overall impact, reports make clear these laws led to problems and confusion at the polls. Voter ID and voter registration problems were the most visible.
There are many more stories from Election Day. The nonpartisan voter helpline Election Protection received nearly 2,000 calls from Texas alone last Tuesday — one-quarter of which concerned voter ID. In total, a federal court recently found more than 600,000 registered Texans lack acceptable ID.
"No election will ever be perfect. Machines malfunction and poll workers make mistakes," said Wendy Weiser. "But when politicians mess with the basic rules governing voting, and pass unnecessary laws making it harder to vote, those problems multiply. Instead, America should work to improve voting."
Some states have moved in this direction. Since 2013, 15 states expanded voting access. The most common reforms were modernized registration and increased early voting — two ideas endorsed by the bipartisan Presidential Commission on Election Administration.
The Brennan Center will continue to monitor voting trends as more data becomes available.
Court Strikes Down Kansas and Arizona Proof of Citizenship Laws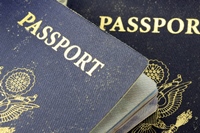 A federal appeals court ruled last week that Kansas and Arizona cannot force applicants using the federal voter registration form to show documents proving their citizenship when registering to vote in federal races. The court said the federal form "can only be modified by the federal government, not directly by states."
Arizona and Kansas were two of seven states with major suits challenging restrictions ahead of the 2014 election. In Kansas, more than 20,000 citizens applied to register but had their registrations "suspended" because they failed to provide documentary proof of citizenship.
Despite the ruling, the registration requirement is still in place when voters sign up using the state form, but any voter using the federal form can only cast a ballot in federal races. The litigation is ongoing and the states may decide to appeal. The Brennan Center represents the League of Women Voters in the case, along with pro bono counsel at Kirkland & Ellis LLP.
---
State Updates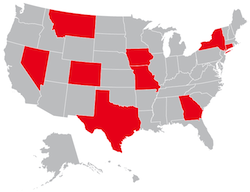 Colorado – The first election under the state's new modernized voting system — which included all-mail ballots and vote centers — "was a success," wrote The Denver Post. "Election systems should evolve with technology and the ways in which people live. This successful change should spur further innovation and participation in our democratic system." Read more background on Colorado's modernization law.
Connecticut – Voters rejected a ballot measure that would have amended the state constitution to allow for early and no-excuse absentee voting.
Georgia – Voters experienced some problems on Election Day. In an ongoing dispute, it was unclear whether 40,000 new voters were properly registered. "Making the problem worse, the secretary of state's website was not working for much of the morning, leaving voters unable to access information about their registration status and polling place," reported MSNBC.
Iowa – The ACLU filed suit last week challenging Iowa's restrictions on restoring voting rights to people with past criminal convictions. Iowa is one of three states with a permanent voting ban. Only the governor is allowed to restore rights.
Missouri – A proposed constitutional amendment to add six days of early voting was rejected by voters last week. The measure was sponsored by the Republican-led legislature and was opposed by a number of advocates because of its limited nature.
Montana – Voters rejected a ballot initiative that would have eliminated Election Day registration. "As states across the country move to restrict voting, the Montana result offers a ray of hope for advocates looking to improve the election process," wrote the Brennan Center's Maureen Johnston and Sophie Schuitt, who urged the legislature to pass online registration in 2015.
Nevada – Secretary of State-elect Barbara Cegavske said Republicans will prioritize voter ID when the legislative session begins in February, MSNBC reported.
New York – "Onerous" voter registration requirements are largely to blame for New York's low turnout rates, DeNora Getachew told the Gotham Gazette. The Voter Empowerment Act of New York would help modernize the system and bring more voters on the rolls.
Texas – Concealed handgun licenses are one form of photo ID allowed for voting under Texas's strict new law. New research shows race may be a factor in who receives a handgun license. "We found that black men are 2.79 times more likely to be denied a license than white men, and that black women are 4.74 times more likely to be denied one than white women," wrote a University of Texas-Austin professor in The New York Times.
---
Media Round-Up
How much difference did new voting restrictions make in last week's close races? According to an analysis from Wendy Weiser of four key states — North Carolina, Kansas, Virginia, and Florida — "the margin of victory came very close to the likely margin of disenfranchisement." Listen to Weiser discuss her preliminary findings on WNYC's "The Brian Lehrer Show." Read more from The Nation, The Economist, The American Prospect, and The Washington Post.

Ahead of the 2016 election, Congress needs to update the Voting Rights Act to restore key protections and advocates must launch a new "massive" drive to register more voters, wrote Benjamin Jealous and Ryan Haygood at MSNBC.

Vox included the Brennan Center's interactive map of new voting restrictions in its list of "40 maps and charts that explain the 2014 midterm elections."

"For a nation that's produced some of the most advanced machines in the world, we've had a hell of a time figuring out one of the most important," reads a Gizmodo story on the history of voting machines.