Right to Vote Newsletter: 2013 Spring Update
As state legislative sessions begin in 2013, there are many exciting opportunities to restore voting rights to Americans with past criminal convictions. Read below about legislative activities in the states and a summary of recent messaging research important for our work.
---
In This Newsletter
Voting Rights in the States: Delaware, Iowa, Kentucky, Minnesota, Virginia
Featured Research: Talking About Restoring the Right to Vote
---
Featured Voice: Yvonne Miller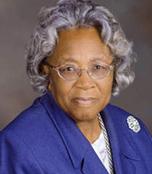 For the first time in 25 years, State Sen. Yvonne Miller will not be championing voting rights in Virginia. Miller, who passed away last year, worked tirelessly to restore the right to vote for people with past criminal convictions, sponsoring 20 pieces of legislation that would have improved Virginia's regressive disenfranchisement policies. "The process is too complicated…there are people who are 70 years old, have come out of prison, raised a family and been successful, and they can't get their rights to vote back," she stated in 2010.
Miller was the first African-American woman to serve in the Virginia House and Senate, as well as the first woman to chair a Senate Committee. She became a legislator after a long career as an educator, attending school and then teaching in a segregated classroom.
Though Miller was not there to witness it, Gov. Bob McDonnell's decision to highlight voting rights restoration in his State of the Commonwealth Address was unquestionably linked to her long legacy. State Sen. Donald McEachin proposed that the Virginia legislation introduced this session be named the Yvonne Miller Voter Restoration Act, in honor of her indefatigable efforts.
---
Voting Rights in the States
Delaware
There is an exciting opportunity to dramatically improve voting rights in Delaware this cycle by amending the state constitution.
Last year, the legislature passed the Hazel D. Plant Voter Restoration Act, a constitutional amendment that would automatically restore the right to vote for formerly incarcerated people once they have completed probation and parole, with some specified exceptions. Because Delaware's constitutional amendments must pass in two successive legislative sessions, the act was re-introduced in the Delaware House this January. "Voting is one of the most important civic duties we have in this country," said State Rep. Helene Kelley, the sponsor of the bill. "We are talking about people who have completed their sentence and been released from prison, then completed their probation and made restitution. They should be able to vote." The amendment must pass both Houses of the legislature with a two-thirds vote to go into effect.
Iowa

In late December, Gov. Terry Branstad made minor changes to the voting rights restoration process, streamlining the application and removing certain requirements. Although we support any action that makes it easier for people to participate in the democratic process, it is important to recognize these changes would improve, but not fix, one of the nation's most burdensome voting rights restoration procedures.
Iowa, along with Kentucky, Virginia, and Florida, requires each person with a prior criminal conviction to personally apply to the governor to have his or her rights restored. Branstad's office simplified the application's instructions, removed the credit check, and eliminated the requirement to fully pay off all restitution, fines, and court costs before applying for voting rights restoration. The process, however, remains arduous: Applicants must answer 29 questions about their criminal backgrounds and other matters, pay a fee for a criminal history check, and submit documentation proving they are making a "good faith" effort to pay court debts.
In 2005, then-Gov. Tom Vilsack changed Iowa's rules to automatically restore voting rights following probation and parole, re-enfranchising 80,000 formerly incarcerated citizens. Branstad rescinded this order in 2011, creating the burdensome process now in place. Fewer than 20 of the 8,000 felons that have finished their prison sentences or been released from supervision have since regained their right to vote. Streamlining the process is a step forward, but costs (both financial and otherwise) remain to high for Iowans with past criminal convictions who want to regain their right to vote.
Kentucky
New developments indicate this year could be significant in Kentucky's efforts to restore the franchise. Kentucky is one of the four remaining states to permanently disenfranchise people with criminal convictions after they have completed their sentences. There are currently 243,000 Kentucky citizens living in the community but barred from voting, according to a 2013 League of Women Voters study. One out of every 14 adults in Kentucky is ineligible to vote because of a previous felony conviction, and that rate is distressingly higher among African-Americans — almost one in five is disenfranchised.
On February 20th, the Kentucky House of Representatives passed House Bill 70, which would expand voting rights for those with past criminal convictions by placing a constitutional amendment on the next election's ballot The bill, which has passed the House the last six legislative cycles, garnered bipartisan support, with 75 of 100 Representatives voting in favor. In past years, opponents have blocked the bill in the Senate before it could be put to a full vote.
Although time is running out (the legislature adjourns in late March), this year could be different. Senate leadership, which repeatedly did not allow HB 70 out of committee to receive a vote, has shifted. Additionally, a recent poll shows a majority of Kentucky residents favor the amendment. Strong public support, coupled with a shifting legislative landscape, means there is a clear opportunity for change in Kentucky.
Minnesota
A new report from a bipartisan task force shows restoring voting rights to those with past criminal convictions is a vital tool to reduce recidivism and help reintegrate citizens into their community, creating a renewed interest in Minnesota's right restoration system.
In its second report, released in January, Gov. Mark Dayton's Task Force on Election Integrity studied voting rights restoration systems in other states, drawing on research from University of Minnesota Professor Christopher Uggen showing how crucial restoring rights is to the reintegration process. The task force strongly supports a bill promoting awareness of when one's voting rights have been restored, known as a "notice" bill. Those members who currently administer Minnesota's restoration process also unanimously support automatic restoring voting rights after release from prison.
Although there are some legislative hurdles involved in passing automatic voting rights restoration this cycle, it is important to capitalize on this renewed interest, as well as support from the bipartisan task force, to push for positive reform.
Virginia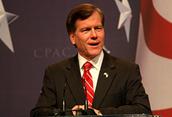 Republican Governor Bob McDonnell's support of automatic voting rights restoration has increased interest in ending the state's exceptionally burdensome policies. Virginia is one of the four states in the nation to permanently disenfranchise those with past criminal convictions unless they individually apply to the governor to have their rights restored.In McDonnell's State of the Commonwealth address this January, he called on the legislature to create an automated system to restore rights for non-violent offenders, an important step forward for a state that disenfranchises more than 400,000 Virginians with past criminal convictions. McDonnell has previously supported streamlining the process, and has already restored rights to more formerly incarcerated citizens than his predecessor.
Unfortunately, due to Republican opposition in the legislature, it looks extremely unlikely these McDonnell-backed bills will pass this session. However, there is growing public support for voting rights restoration. A February Quinnipiac University survey found a strong majority of Virginians favor restoring voting rights once an individual has been released from prison. More than 70 percent of all voters support restoration, including 58 percent of Republicans. It is vital that the momentum created by McDonnell's recent address continues after he leaves office next year.
---
Featured Research: Talking About Restoring the Right to Vote
Contributed by Amanda Melillo
In December, the Brennan Center worked with expert pollsters Lake Research Partners to conduct post-election focus groups and survey 800 likely voters to gauge public opinion on voting reforms. This gave us the opportunity to measure public support for the restoration of voting rights. We tested two opposing viewpoints on voting rights restoration, asking respondents to say which position — in support of or opposed to restoring voting rights — more closely aligned with their views. A majority of respondents agreed that we should restore voting rights to anyone who has served their time, including a majority of more conservative voters. Overall, only one-third of voters opposed post-incarceration rights restoration.
These are encouraging results for advocates looking to mobilize support around this issue and build legislative momentum. While communicating the need for rights restoration, it helps to humanize those with past criminal convictions. Talk about those with criminal convictions as people living in their communities, a point that inspires empathy. It is also helpful to mention that these people have served their time. It underlines the core fairness of restoring voting rights while avoiding references to "paying debts," which suggest people should have to pay money to have their voting rights restored. Remind people that restoring the right to vote gives people a real stake in their community, and invests them in being productive members of our democratic society.
For Independents and Republicans in particular, citing support from the law enforcement community drives up support for voting rights restoration. Whenever possible, mention that law enforcement professionals agree that restoring rights is the right thing to do and supports public safety. This is even more potent when coupled with the idea that it reduces the risk of reoffending in the future — this links rights restoration to long-term social gain.
---
Featured Media
Please follow the links below to read additional articles and posts about disenfranchised individuals with past criminal convictions.
Brentin Mock, A Constitutional Case Against Felony Disenfranchisement Laws, The Nation, December 14, 2012.
Vishal Agraharkar, A Step Forward in Virginia on Restoring Voting Rights, Huffington Post, January 11, 2013.
Carson Whitelemons, Voting Rights Cannot Be Ignored, Brennan Center for Justice, January 19, 2013.