Redistricting Round-Up: Reform Around the Country, SCOTUS Rules in Racial Gerrymandering Case
Latest Developments
Redistricting Reform Around the Country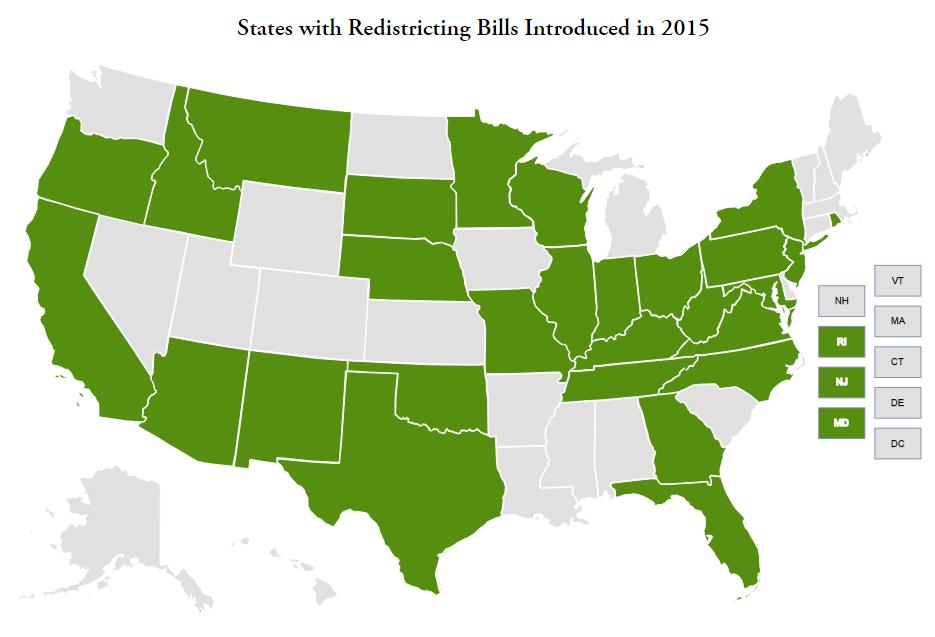 New legislative sessions have brought a flurry of redistricting bills from both Democrats and Republicans around the country in 2015 — no fewer than 87 as of April 7, according to a new Brennan Center analysis.
Although reforming redistricting by legislation historically has been hard, these bills show a robust bipartisan debate over ways to improve democratic processes and a dissatisfaction with current redistricting practices.
Proposals introduced this year include 20 bills that would create redistricting commissions, 7 that would change how and where prisoners are counted for redistricting purposes, and 23 measures that try to minimize gerrymandering by putting other constraints on how maps are drawn.
For an overview of the bills, see our interactive map, which we will update as sessions move forward.
---
Supreme Court Rules in Racial Gerrymandering Case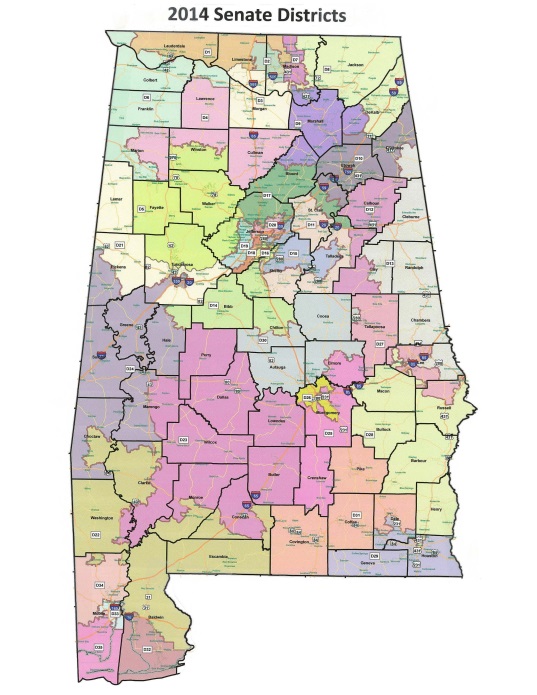 On March 23, the U.S. Supreme Court asked a three-judge federal panel to take a second look at claims that white Alabama lawmakers had unconstitutionally "packed" (or concentrated) African-American voters into legislative districts in order to dilute their electoral power.
The case was the high court's first racial gerrymandering decision since 2001, and the first time the Court has ruled on racial gerrymandering claims brought by minority, rather than white, voters.
Although the decision merely sends the case back to the lower court for additional review and could take years to resolve, observers generally regard the ruling as a win for minority groups, who have argued that white Republicans throughout the South tried to use the guise of compliance with the Voting Rights Act this redistricting cycle to lock in gains their party made in the 2010 election wave.
The decision is already having an impact on other cases. A week after ruling in the Alabama case, the Court also sent a similar challenge to Virginia's congressional map back to the district court for review. The three-judge district panel currently hearing claims about Texas's legislative and congressional maps has also asked for briefing about the impact of the Alabama decision.
Debate about the case is just starting, however. Some commentators predict the impact of the Alabama decision could be fairly limited, since it is based on a part of the Voting Rights Act that is no longer operative after the U.S. Supreme Court's decision in Shelby County v. Holder. Others, though, suggested that "while the case was no blockbuster, there may be more to it than meets the eye." And at least one commentator wondered why, with conservative members' emphasis on color-blindness in other opinions, conservatives didn't join with the majority in the Alabama case to strike down a "rigid racial quota."
---