Redistricting Round-Up: Commissions Survive SCOTUS, Big Term Ahead
Redistricting Commissions Survive a Key Test at SCOTUS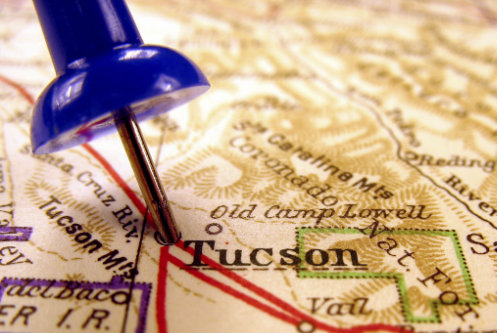 It was a case that many didn't expect the U.S. Supreme Court to take, but the Arizona redistricting case, decided by the high court in late June, could be one of the most significant cases of the 2014-15 term. On one level, the 5-4 decision by Justice Ruth Bader Ginsburg simply maintained the status quo by allowing Arizona and five other states to continue using their redistricting commissions. But as the Brennan Center's Wendy Weiser highlighted, this "sleeper" case was actually a "big win" that ensures the "important work of protecting our elections from political manipulation can continue."
By making clear that redistricting commissions are constitutional, the ruling has already put wind in the sails of reformers. Reports show groups in Illinois and Michigan* have begun plans to put initiatives on the ballot in 2016 to create independent redistricting commissions. And in Ohio, some advocates want to expand ongoing reforms to congressional redistricting, an objective that had been on hold while the Arizona case was pending.
The ruling was also a win for democracy in another way too — it preserved the power of voters to enact all sorts of election laws through the ballot box and avoided disrupting dozens of election laws across the country. One of those laws passed by ballot initiative was a Florida redistricting law that employed a different strategy to try to rein in gerrymandering — a formal ban. On Thursday, voter advocates won a state court ruling under that law invalidating legislative maps that violated that prohibition.
Some have downplayed the significance of the Court's decision, arguing that gerrymandering is not a primary cause of dysfunction. And other reactions were outright hostile, going as far as to call Arizona's commission "a flop." The four dissenting Justices were also noticeably displeased. This case was not expected to be especially emotionally charged compared to others the Court heard this term, yet the dissents were vehement.
In many states, the impact of the decision will be limited. In Texas, for example, legislators who are sympathetic to reform recognize they still face massive hurdles because Texas voters are not allowed to put measures directly on the ballot through initiatives. Instead, proposals would first have to pass through the state legislature, a step that has long been an obstacle to reform because elected officials have little incentive to delegate their mapdrawing power. Indeed, most redistricting reform measures, and almost all redistricting commissions, have been created via ballot initiatives — an approach that is only available in about half the states.
Still, the ruling ensures that, for voters in those states, an important tool to check the excesses and self -interest of politicians — and to experiment in ways to make democracy work better — remains on the table.
Another Big Term Ahead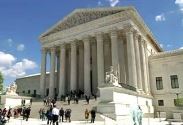 The day after the Arizona decision was announced, the U.S. Supreme Court agreed to hear argument in another redistricting case out of Arizona — this one questioning whether the commission's maps violated the one-person, one-vote principle by underpopulating certain districts. The Arizona commission argues that the population of districts varied to ensure compliance with the Voting Rights Act, while challengers contend the deviations occurred to give Democrats a partisan advantage. The new case sets up a busy term for the high court on redistricting issues. In May, the Court agreed to hear Evenwell v. Abbott, an even more blockbuster one-person, one-vote case out of Texas that could dilute Latino voting power and radically change how redistricting is done in the United States. In June, the Court also agreed to hear Shapiro v. Mack out of Maryland, which could give the Court a chance to weigh in on partisan gerrymandering claims.
---
Other News and Analysis
*Note: The League of Women Voters of Michigan is beginning an educational effort in Michigan.