Redistricting Round-Up: A Big Win Against Partisan Gerrymandering in Wisconsin, Racial Gerrymandering Cases at SCOTUS
Three-Judge Panel Rules Wisconsin Assembly Map an Unconstitutional Partisan Gerrymander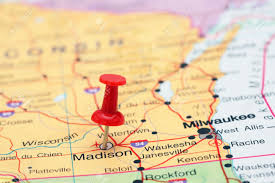 In a potentially transformative decision, a three-judge panel has ruled that Wisconsin's 2011 state assembly redistricting plan is an unconstitutional partisan gerrymander. The 2-1 decision — which came down early last week in Whitford v. Gill— found that the plan violated both the First and Fourteenth Amendments.
Historically, courts have struggled to identify manageable standards for assessing partisan gerrymandering claims. The issue has even perplexed the U.S. Supreme Court, which infamously fractured over it in Vieth v. Jubelier (2004) and LULAC v. Perry (2006).
As the Brennan Center's Thomas Wolf explained, the Whitford panel broke through that impasse, offering a three-part test for evaluating partisan-gerrymandering claims and concluding that Wisconsin's challenged map failed it: the mapmakers had the intent to "imped[e] … the effectiveness of the votes" cast by Democratic voters; they succeeded in drawing a map that actually did so; and there were no "legitimate, legislative grounds" to justify what they had done. As the panel concluded, the Wisconsin gerrymander was "an aggressive [one]," that would give Republicans a majority of state assembly seats "in any likely electoral scenario."
Although the panel ruled that the redistricting plan was unconstitutional, it requested that the parties submit additional briefing on the right remedy. The parties will conclude that briefing in early January 2017. Soon after, the case could find itself on appeal to the U.S. Supreme Court.
Racial Gerrymandering Back at the Supreme Court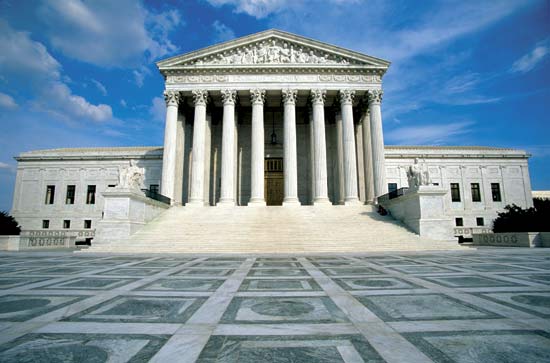 On December 5, the U.S. Supreme Court will take up the issue of racial gerrymandering for the second time since 2010, when it hears a pair of cases from North Carolina and Virginia that contend race played an excessive role in informing how district lines were drawn, to the disadvantage of African-American voters.
In 2015's Alabama Legislative Black Caucus v. Alabama, the Court held that the Alabama Legislature had improperly adopted targets for the percentage of African-American voters needed for each district — and radically redrew districts to meet those percentage targets — without regard for whether African Americans could have elected candidates at lower percentages.
In McCrory v. Harris, the plaintiffs contend that something similar happened in North Carolina in 2011, when the legislature there decided to increase the percentage of African Americans in two congressional districts. One of the challenged congressional districts, District 12, is known as the most gerrymandered district in America, and has been redrawn five times since 1993.
Earlier this year, the three-judge panel found that race predominated in the drawing of both challenged districts, and struck down the maps. A separate three-judge panel also found that 28 North Carolina state legislative districts had been racially gerrymandered, though that case is not yet before the Supreme Court.
McCrory will be heard along with Bethune-Hill v. Virginia State Board of Elections, a racial gerrymandering case in which the plaintiffs claim that Virginia's legislature unconstitutionally used a mandatory minimum African-American voting-age population threshold of 55 percent to draw a dozen state legislative districts, resulting in packing of African-American voters and a dilution of African-American electoral power.
A decision in the cases is expected before summer 2017.
Other News and Analysis