Latest News: Will Gov. Christie Veto Voting Reform?
Latest News
Voting Reform on NJ Governor's Desk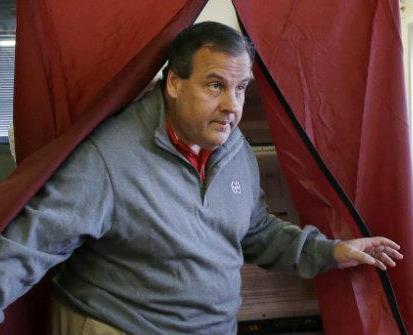 The New Jersey legislature passed a groundbreaking voting reform bill last week, but Gov. Chris Christie (R) has threatened to veto. Its top proposal is automatic registration, which puts the onus on the government to sign up eligible voters at the DMV. New Jersey would be the second state, after Oregon, to implement this reform. The bill also includes online registration and early voting. The reforms will clean up voter rolls, boost turnout, and make voting more convenient, wrote Jennifer Clark. Read more from The New York Times.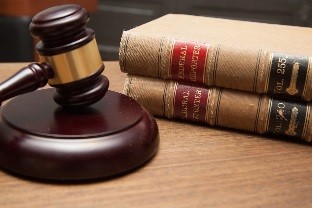 The struggle for fair courts continued in Kansas this week. In June, Gov. Sam Brownback (R) signed a bill that could defund the entire Kansas judiciary. Yesterday, Larry T. Solomon, the chief judge for Kansas' Thirtieth Judicial District, filed a brief threatening to challenge the controversial budget bill, arguing that intimidating the courts erodes public confidence in an independent and impartial judiciary. The Brennan Center is part of the legal team representing Judge Solomon.
---
This Week from Brennan Center Fellows and Scholars
What Those Who Want Gun Control Can Learn From South Carolina
Walter Shapiro looks at how, like gay marriage, the removal of the Confederate flag represents rapid social change.
The Second Amendment: A Biography
Michael Waldman's book, now out in paperback, tells the life story of the most controversial, volatile, misunderstood provision of the Bill of Rights. Publishers Weekly called it "the best narrative of its subject."
---
Brennan Center at Netroots Nation
Join the Brennan Center at Netroots Nation, July 16-18, in Phoenix, Ariz. DeNora Getachew will moderate a panel examining the high-stakes voting rights battles in state capitals. Rachel Levinson-Waldman is hosting a panel discussing developing technologies, the role of big data in counter-terrorism and law enforcement, and their impact on local communities. And Nicole Austin-Hillery will participate in a discussion on how to restore the right to vote to nearly 5 million Americans with past criminal convictions.
See more events here.
---
Brennan Center In The News
A federal court this week upheld a ban on government contractors contributing directly to candidates. Citing a Brennan Center study, Forbes explained how President Obama can go one step further by issuing an executive order requiring contractors to disclose all their political spending.

A recent Brennan Center report on racial disparities in the criminal justice system was mentioned in a blog at The New York Times looking at how to reform the New York City pretrial detention system.
Read more Brennan Center In The News here.