Latest News: Voting Commission Can Modernize Elections, the Consequences of Foreign Law Bans
Bipartisan Voting Commission Can Bring Elections into 21st Century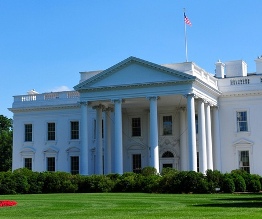 President Barack Obama announced the members of his bipartisan voting commission this week. Headed up by Robert Bauer and Benjamin Ginsburg, the commission will spotlight the urgent need to improve our election system. "We urge the commission to recommend bold solutions to modernize voting," Democracy Program Director Wendy Weiser told MSNBC. "America needs to upgrade how we register voters, when we vote, and how we manage polling places." Read the Brennan Center's three-part plan to fix long lines and our Voter Registration Modernization proposal. Colorado, Florida, and Maryland recently passed election reform laws. Read more at the Huffington Post and Associated Press.
Report: Foreign Law Bans Create Uncertainty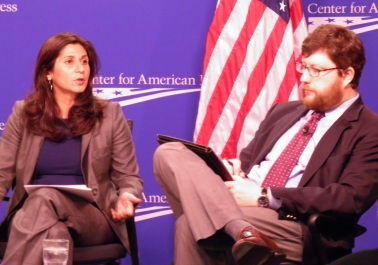 In the last two years, lawmakers in 32 states have introduced bills outlawing religious, foreign, or international law, according to a report issued last week by the Brennan Center and the Center for American Progress. Fueled by a growing tide of anti-Muslim sentiment, these bans create a host of unintended consequences, ranging from confusion over how courts should treat marriages to rules for businesses. The laws "continue to raise concerns about bias toward minority faiths," report co-author Faiza Patel (left) told The Washington Post. The findings were discussed at a panel in Washington, D.C. Read more at ThinkProgress and UPI. See video here.
Fighting for Campaign Reform in New York State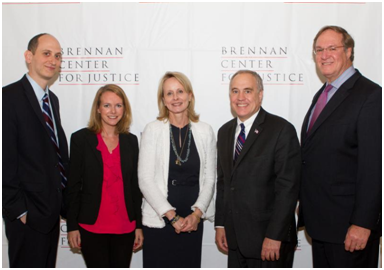 With the legislative session set to adjourn next month, Brennan Center experts have been urging New York State lawmakers to adopt a small donor matching funds campaign finance system. But some lawmakers won't even listen. On May 7th, Senate Republicans held a public hearing on reform — but refused to hear from the public. "Like most other New Yorkers whose voices are silenced by a torrent of special-interest money in Albany, I, and other leading nonpartisan experts, were not permitted to testify at the Republican-led hearing," said Lawrence Norden. The Senate Independent Democratic Conference also held hearings this month. Read testimony from Ian Vandewalker and Adam Skaggs, and NY LEAD members Cynthia D. DiBartolo and Peter Zimroth. State Comptroller Thomas DiNapoli outlined his support for campaign finance reform at a Brennan Center-sponsored event with business and civic leaders in Buffalo, NY.
---
Will IRS Controversy Create Real Change or Partisan Gain? – Adam Skaggs
After the IRS controversy, Congress must set clear rules regulating political activity by non-profits, instead of leveraging it for partisan gain.
In Texas, a Bold Step Toward Justice – Andrew Cohen
Texas courts have a notorious reputation of tilting in favor of prosecutors. Now the Texas House has unanimously passed a bill requiring prosecutors to share information with defense lawyers more quickly. Gov. Rick Perry is expected to sign the measure.
Should Judges Consider the Cost of Sentences? – Lauren-Brooke Eisen
Vermont lawmakers missed an opportunity to reduce state correction costs when they failed to pass a provision requiring judges to consider the cost of available sentences — a move that would help lower correction costs and prison population.
Read more blog posts here. To have the blog in your RSS feed, click here.
---
June 20 – The Brennan Center is sponsoring a panel at Netroots Nation 2013 entitled "How to Fix That: Modernizing Our Elections." Moderated by The Nation's Ari Berman, panelists include Nicole Austin-Hillery and California Assemblyman Phil Ting.
---
To read more Brennan Center In The News, click here.