Latest News: Victory in Texas ID Case, 50 Years of the Voting Rights Act
Latest News
Victory in Texas, But Voting Protections Still Vital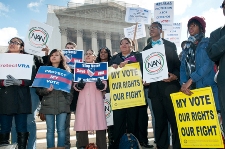 Texas voters scored a major victory Wednesday when the Fifth Circuit found the state's restrictive photo ID requirement violated Section 2 of the Voting Rights Act. The Brennan Center, along with key allies, represented those fighting the law. The decision came the day before the 50th anniversary of the signing of the Voting Rights Act, the most effective civil rights law in American history. The U.S. Supreme Court struck down a key provision of the VRA in 2013, making it easier for states like Texas to pass discriminatory voting requirements. The ruling is an important reminder of why the Voting Rights Act protections are still necessary, and why Congress must act to restore them, wrote Jennifer L. Clark at MSNBC.
Senate Bills to Transform Voting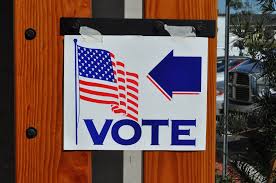 Two U.S. senators introduced bills this week to modernize voting. A measure from Sen. Bernie Sanders (I-Vt.), would automatically register eligible citizens when they interact with certain government agencies. Sen. Chuck Schumer's (D-N.Y.) proposals would add online registration, create early voting opportunities nationwide, and make it easier for voters who move to stay registered. "Automatic registration would be transformative," said Wendy Weiser. "For the first time, the government would take responsibility to ensure every eligible citizen is accurately and securely registered to vote."
Presidential Fundraising Shifts to "Shadow Campaigns"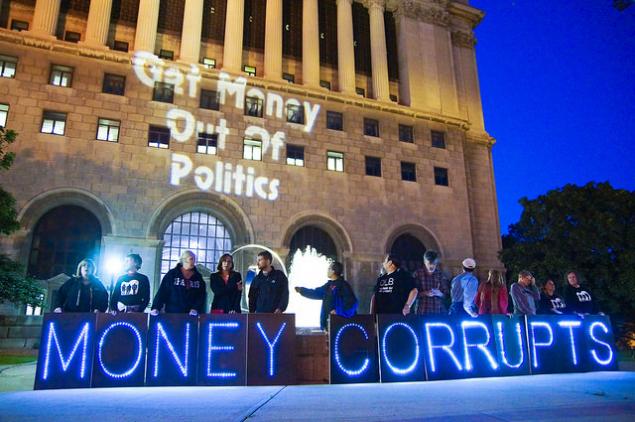 Outside groups set up to benefit specific candidates have raised twice as much as the candidates themselves so far in the 2016 presidential race, a new Brennan Center report out this week found. Of the $283 million raised by outside groups in 2015, $273 million (or 96 percent) was raised by what the study calls "shadow campaigns." "The biggest money in this election is going to the outside groups that seem to be the least independent," said Ian Vandewalker. "When candidates fundraise for outside groups, give up former staff to run those groups, or count the groups' money in their own fundraising announcements, everyone knows what's going on."
---
This Week from Brennan Center Fellows and Scholars
---
Brennan Center In The News
With the 50th anniversary of the Voting Rights Act, The New York Times Magazine looked inside the decades-long campaign to roll it back. In the last five years alone, 21 states have new voting restrictions, the most "since the Jim Crow era," said Michael Waldman.

A recent episode of HBO's "Last Week Tonight with John Oliver" looked at mandatory minimums for drug offenders and mass incarceration. A Brennan Center report was cited by Vox in a story on the segment and the problem of mandatory minimums.

NJ.com mentioned that the Brennan Center joined other civil rights organizations in asking New Jersey Gov. Chris Christie (R) to overhaul the state's voting system by signing the Democracy Act. Among other things, the measure would allow for more early voting options, online voter registration, and automatic registration at the Motor Vehicle Commission.
Read more Brennan Center In The News here.