Latest News: Trial Courts in Trouble, NYPD Oversight Bill
New Study Shows Judicial Vacancies Have Led to Record Caseloads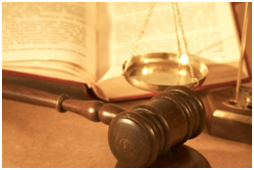 An unusually high number of judicial vacancies has left federal district court judges with unprecedented workloads, according to a Brennan Center analysis released yesterday. The number of unfilled judicial slots has averaged more than 60 seats annually for the last five years, a level not seen in more than two decades. "Millions of Americans who rely on district courts are being denied the justice they deserve," said report author Alicia Bannon. Read more on these judicial vacancies from Andrew Cohen, and at Politico, Huffington Post, and The Washington Post.
NYC Council Passes Police Oversight Bill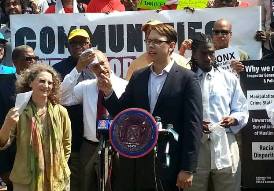 The New York City Council last week overwhelmingly passed a bill creating an inspector general for the New York City Police Department. The measure is largely based on a 2012 Brennan Center proposal. "An inspector general will enable the NYPD to work better and with greater transparency in their effort to keep all New Yorkers safe," said Faiza Patel, co-author of the Center's report. Read more here.
Renewed Effort to Curb Voting After Court Strikes Down Key Protection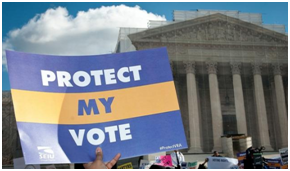 The Supreme Court last week overturned a key provision of the Voting Rights Act, removing a critical tool to combat racial discrimination in voting. Without this protection, state lawmakers may try to launch a new wave of discriminatory voting measures. Texas, Alabama, and Mississippi have already moved forward with restrictions, and North Carolina lawmakers plan to take up a series of bills next week. Read more here.
---
Read more blog posts here. To have the blog in your RSS feed, click here.
---
July 14 – As part of the March on Washington Film Festival, Nicole Austin-Hillery will host a screening and discussion of the landmark documentary film "Brother Outsider" at the Human Rights Campaign headquarters in Washington, D.C.
July 25 – The Brennan Center is co-sponsoring the 12th Annual State Criminal Justice Network Conference in San Francisco, where experts will discuss effective strategies for criminal justice reform.
See more events here.
---
Brennan Center experts appeared in numerous news outlets analyzing the Supreme Court's Voting Rights Act decision. Watch Michael Waldman on MSNBC's "Now with Alex Wagner" and "Disrupt with Karen Finney," and listen to Myrna Pérez on NPR's Latino USA and WNYC. More media coverage here.

The Voting Rights Act was America's most effective tool to eradicate racial discrimination in voting. Now that the Supreme Court has cut most of its power, it is up to Congress to restore the Act, Myrna Pérez wrote in The Christian Science Monitor. Read more analysis from Nicole Austin-Hillery at BillMoyers.com and Ian Vandewalker at Huffington Post.

Although a court found the National Security Agency's wholesale collection of metadata on domestic phone calls legal, Elizabeth Goitein argues in the Boston Review that the secret court got it wrong. Read more commentary on Edward Snowden's NSA disclosures from Faiza Patel in The New York Times and MSNBC.com. More coverage here.
Read more Brennan Center in the news here.