Latest News: Supreme Court Hears Voting Rights Case, Privacy After Petraeus, and more
Supreme Court Hears Voting Rights Act Challenge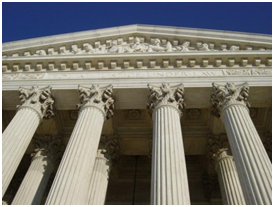 This morning, in Shelby County v. Holder, the Supreme Court heard a challenge to the constitutionality of Section 5 of the Voting Rights Act, which requires certain jurisdictions to gain federal approval before changing voting rules. "The Voting Rights Act is widely acknowledged as the most effective piece of civil rights legislation in American history," wrote Democracy Program Director Wendy Weiser in U.S. News & World Report. "After a year where politicians manipulated voting laws for their own benefit, the Court must uphold this protection and safeguard every American's fundamental right to vote," added Myrna Pérez and Lucy Zhou in a Christian Science Monitor op-ed.
Court observers say the five conservative-leaning justices were skeptical of Section 5 during the argument. But other reports indicate Justice Anthony Kennedy, the traditional swing vote on the Court, may find a way to "allow the law to survive for some time more." Read more from The New York Times and NBC News. Also see our brief and fact sheet on the continuing need for Section 5.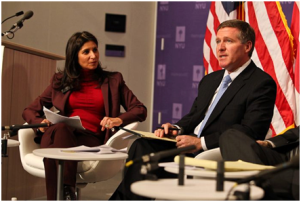 The extramarital affair that led to the resignation of CIA Director David Petraeus played out against a backdrop of increasing questions about privacy and electronic surveillance in the digital era. The investigation that led to the uncovering stemmed from a complaint to the FBI by someone who received disturbing emails from Petraeus' mistress. On Monday, the Brennan Center, with New York University's John Brademas Center for the Study of Congress, convened privacy and security experts in Washington, D.C. to discuss how these new technologies have outpaced traditional privacy safeguards, and possibilities for reform.
In 2010, a federal appeals court ruled for the first time that law enforcement agents need warrants to read stored private emails. Companies such as Google and Twitter tend to resist these efforts and make annual disclosures about the scope of government requests. And, for the first time since the Atari age, Congress may revisit electronic privacy standards. Panelists included the Center's Faiza Patel (left in photo), federal appellate judge Danny Boggs, Google's David Lieber, the ACLU's Laura Murphy, and Kenneth Wainstein (right in photo), former Assistant Attorney General for National Security. Watch the discussion on C-SPAN and see more photos here.
Despite Settlement, Homeowners Still Suffer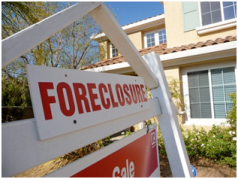 It has been a year since state and federal authorities completed a $25 billion settlement regarding unlawful foreclosure practices and "robo-signing." A report out last week by the court-appointed overseer of the pact shows that the settlement has brought some positive change, but communities hit hardest by the foreclosure crisis have yet to see any meaningful relief. "We're still seeing too many borrowers having trouble communicating with banks, being forced to repeatedly submit documents," the Center's Mark Ladov told The Washington Post. "Settlement monitors need to demand greater transparency from banks, and they need to see that banks comply with the fair-lending requirements set out in the agreement," Ladov added in a Reuters op-ed. "They also need to aggressively police the servicing reforms to ensure that all homeowners get a fair opportunity to save their homes." Read more at The New York Times.
Koch's Redemption: A Lesson for Albany on Public Financing
After a corruption scandal rocked New York City in 1986, the late Mayor Ed Koch helped develop a new campaign finance system using public matching grants. With many voters lacking faith in Albany due to the power of big money, we need a similar system statewide, argued the Brennan Center's Fritz Schwarz in New York's Daily News. "In state elections, contribution limits are sky-high — and so is the power of big money donors," wrote Schwarz, who served as New York City's corporation counsel from 1982 to 1986. "Gov. Cuomo has repeatedly called for the state to adopt a public financing system modeled on New York City's, and many legislators have joined his call." See more of the Brennan Center's resources on New York public financing.
---
Justice Department Can Be Smarter About Sequester – Inimai Chettiar & Ethan Nadelmann
As the nation girds itself for across the board budget cuts, the Justice Department has an opportunity to rethink outdated policies that simply don't work and waste money.
New York Needs Political Spending Transparency – Ian Vandewalker
Spending by shadowy outside groups is pervasive in New York elections. Unless the system is changed through reforms such as meaningful disclosure and small donor matching funds, the crisis will only grow worse.
Voting Rights Act is an Important Moral Statement – Myrna Pérez
The Voting Rights Act is not only a set of legal norms, it represents the nation's highest moral values. The Voting Rights Act is a vital piece of our national moral commitment to never again allow racial discrimination in voting.
ABA Supports Sunshine on Campaign Dollars – Ian Vandewalker
The American Bar Association passed a resolution urging timely disclosure of both political expenditures and the sources of funds spent on politics, from every type of organization that engages in such spending. The measure is sure to meet fierce resistance, but it is a welcome development that the ABA has added its voice to the chorus of reformers who recognize that transparency is an essential democratic value.
Read more blog posts here. To have the blog in your RSS feed, click here.
---
March 6 – Faiza Patel will appear on a panel at the American University Washington College of Law about the private military and security industry.
March 7 – Ian Vandewalker will speak about public financing in New York State at a panel organized by the League of Women Voters of Port Washington-Manhasset.
March 13 – Chief Counsel Fritz Schwarz will present at a convening of policy experts, advocates, and journalists to assess the lessons of Watergate and their resonance today at the National Press Club in Washington, D.C.
March 14 – To mark Sunshine Week, the Brennan Center will host a panel discussion addressing classification reform. Panelists will include the Honorable Nancy Soderberg, Chair of the Public Interest Declassification Board, and Steven Aftergood, Director of the Project on Government Secrecy at the Federation of American Scientists.
April 5 – Thomas Giovanni will appear on a panel at Harvard's Kennedy School Black Policy Conference about the 50th anniversary of Gideon v. Wainwright.
---
To read more Brennan Center In The News, click here.