Latest News: Senate Weighs Voting Rights Fixes, Zimmerman Verdict Aftermath
Senate Weighs Options to Fix Voting Rights Act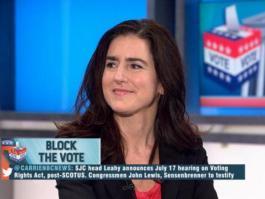 The Senate Judiciary Committee Wednesday explored how Congress can revise the Voting Rights Act following the Supreme Court's decision to strike down a key section of the law. Reps. John Lewis (D-Ga.) and James Sensenbrenner (R-Wis.) testified, urging Congress to act quickly. Without this critical protection, states have already "rushed forward to implement voting changes that were previously thought to be discriminatory," Wendy Weiser (right) told The New York Times. See more on MSNBC and read the Brennan Center's submitted testimony.
What the Zimmerman Verdict Says About Criminal Justice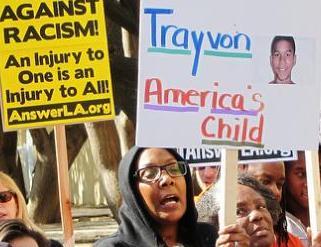 Saturday's verdict in the George Zimmerman trial shows that racial disparities are still inherent in our criminal justice system, wrote the Brennan Center's Nicole Austin-Hillery at CNN. "When black boys and men are killed by non-blacks, more often than not, justice will not be served," she noted. Also read Andrew Cohen's take at The Atlantic and his interview on NPR.
---
Read more blog posts here. To have the blog in your RSS feed, click here.
---
Featured Event: March on Washington Film Festival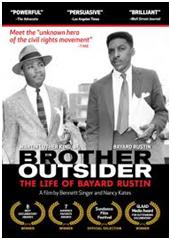 The Brennan Center sponsored a screening last Sunday of the award-winning documentary "Brother Outsider" as part of the March on Washington Film Festival. The film examines the life of Bayard Rustin, a civil rights leader who organized the 1963 march and pioneered nonviolent activism. Filmmaker Bennett Singer, the Center's Nicole Austin-Hillery, and the Human Rights Campaign's Sultan Shakir participated in a post-screening discussion.
July 25 – The Brennan Center is co-sponsoring the 12th Annual State Criminal Justice Network Conference in San Francisco, where experts will discuss effective strategies for criminal justice reform.
See more events here.
---
Senate leaders agreed this week to avert the fight over the filibuster, but the deal does not address the high number of district court vacancies. See The Washington Post's coverage of Alicia Bannon's recent report on the subject. More here.

The court governing America's national security procedures effectively creates secret laws outside the legislative process, Elizabeth Goitein (right) explained on MSNBC's "The Rachel Maddow Show." "The government is operating under rules different from the rules that are made public," she told The Washington Post. More here.

North Carolina lawmakers are trying to dismantle the state's public financing system for judicial elections. The New York Times quoted Alicia Bannon explaining the program's success. "In 2002, the last year without public financing, 73 percent of campaign funds for judicial candidates came from attorneys and special interest groups," she wrote for The Charlotte Observer. "After public financing was introduced in 2004, that number dropped to 14 percent."
Read more Brennan Center in the news here.